Adams 67 Westy
posted on 18 March 2012 | posted in Adams 67 Westy | ( 2 ) Comments

---
Here's Adams 67 Pearl White west
y in for a full bare metal body restoration!
How it arrived!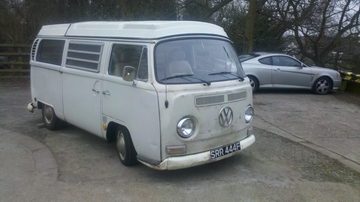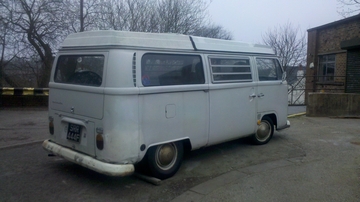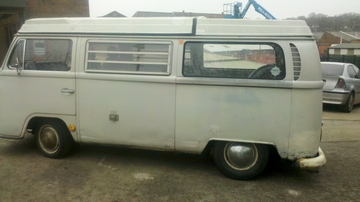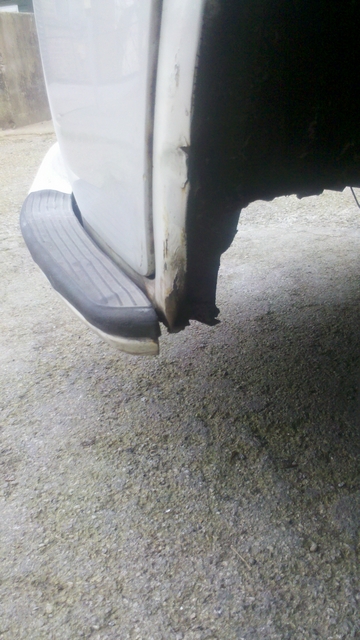 Crash Damage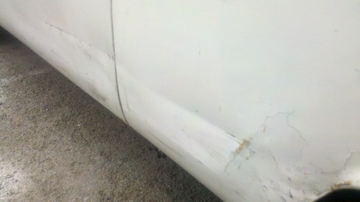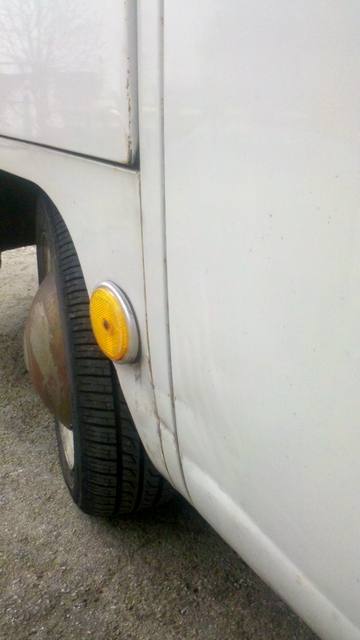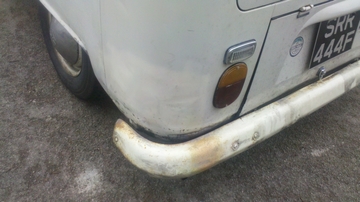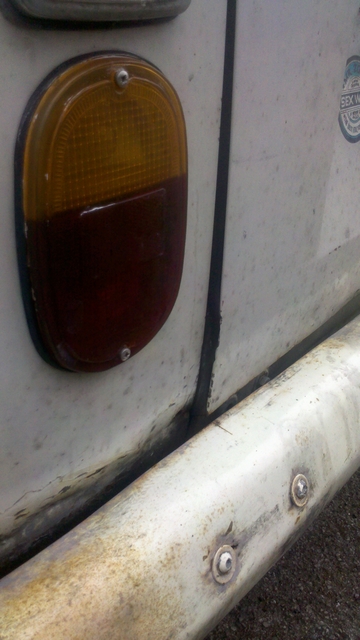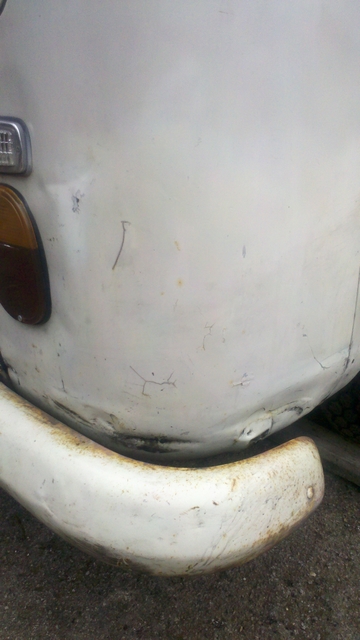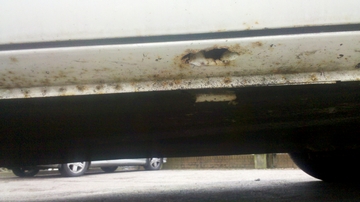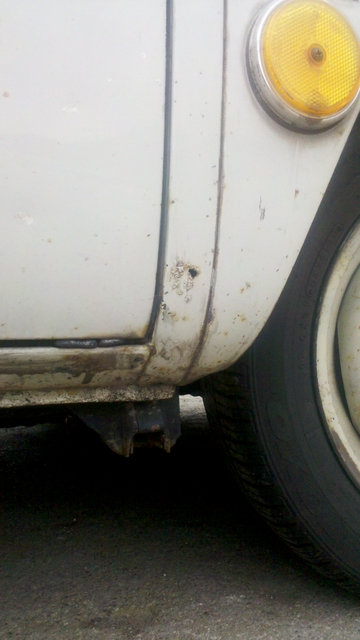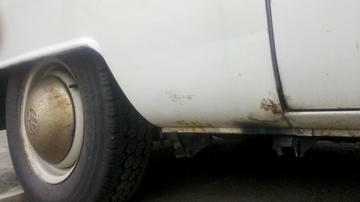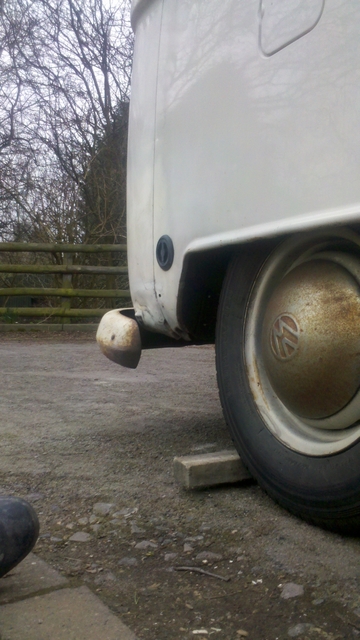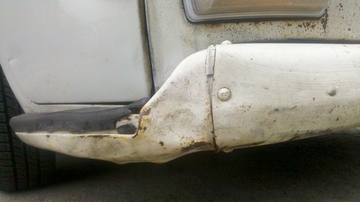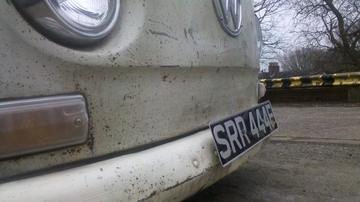 This looks abit sussed ?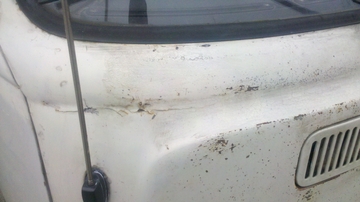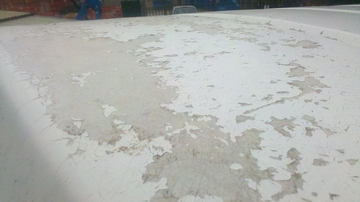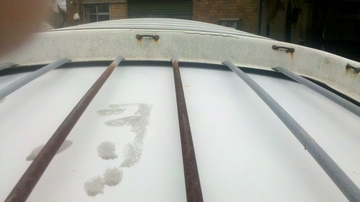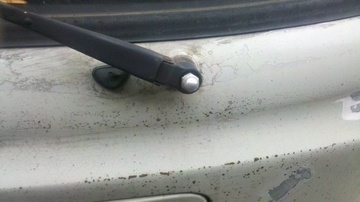 Stripping started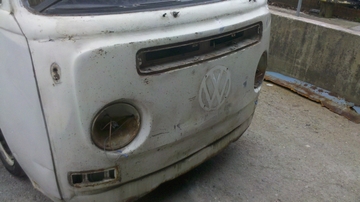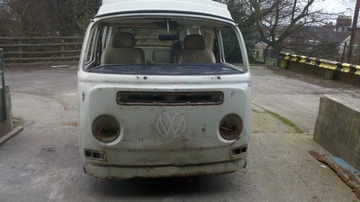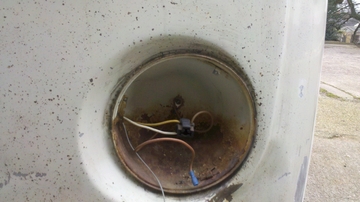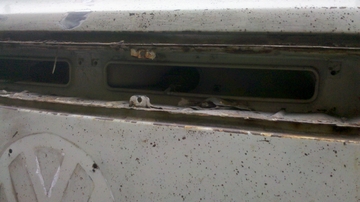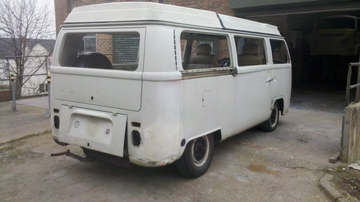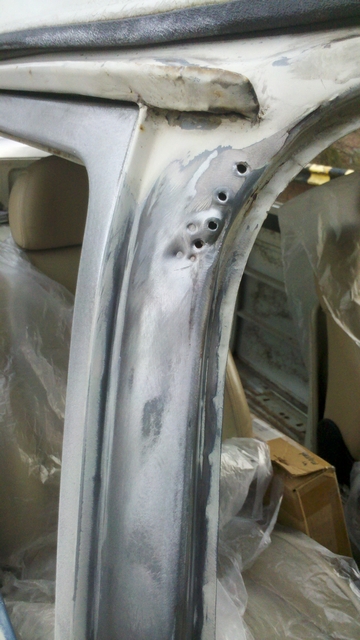 Now the previous repairs are un covered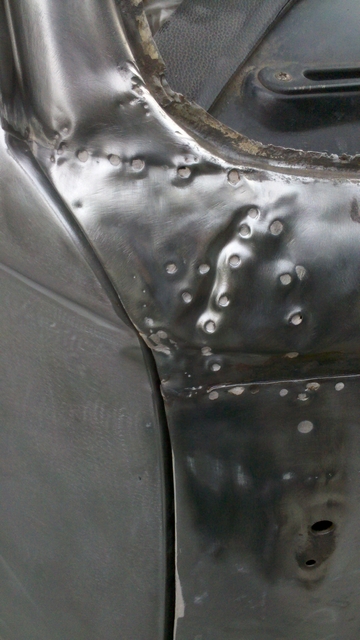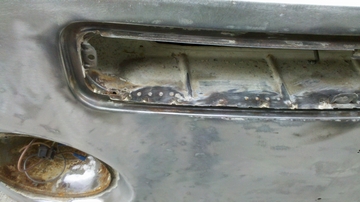 Signs of a replacement front panel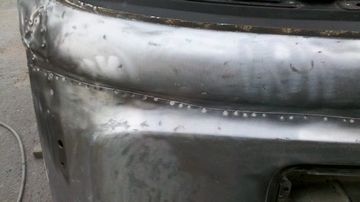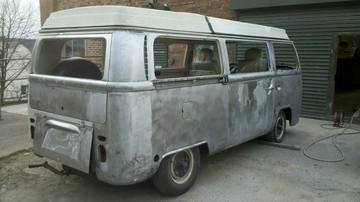 Adam supplied a fantastic replacement door fitted like a dream in as little as Min's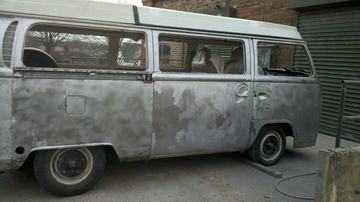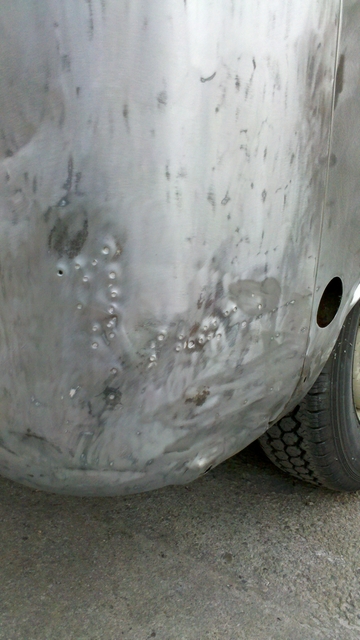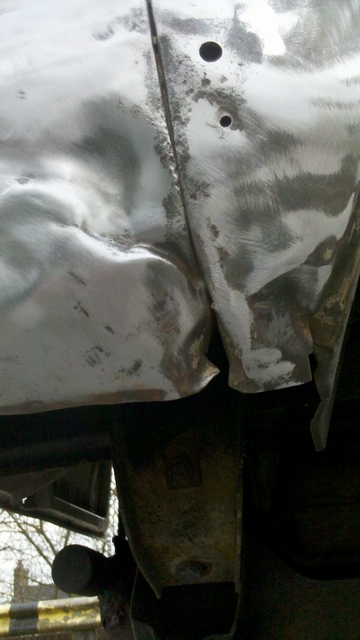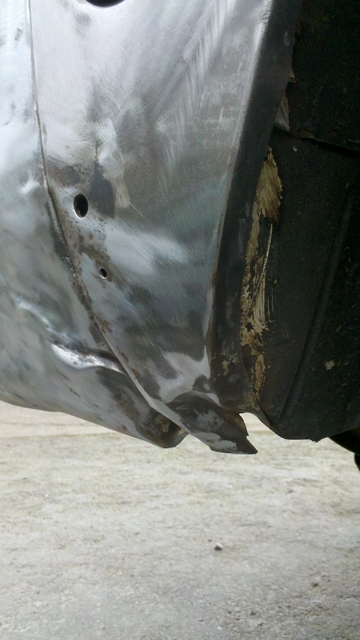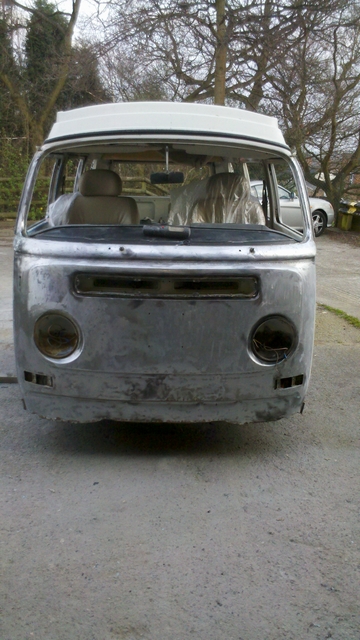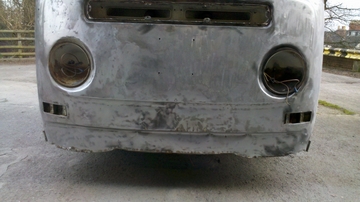 More previous repairs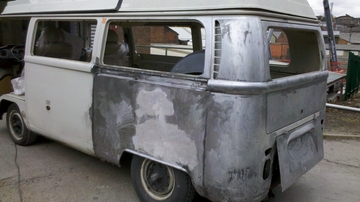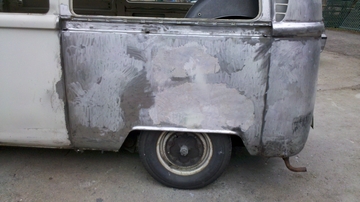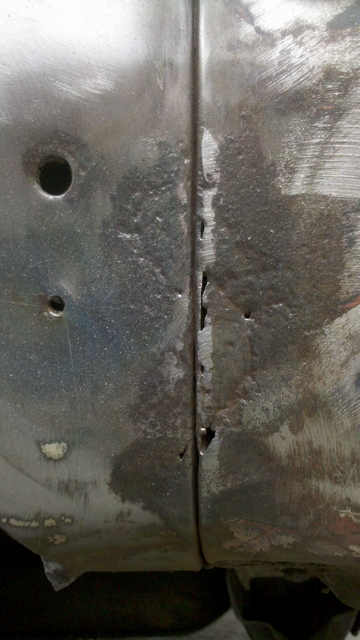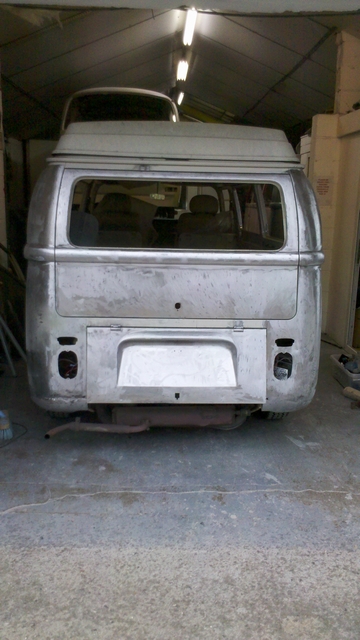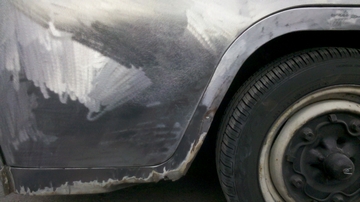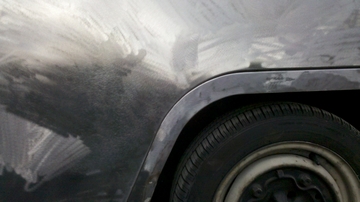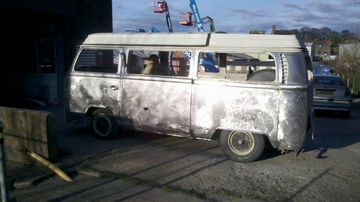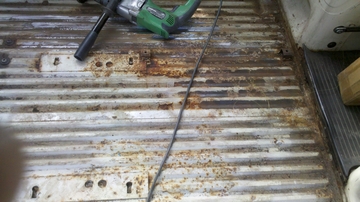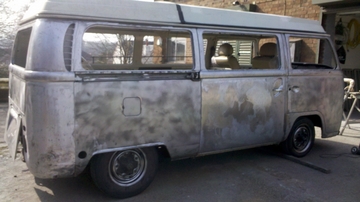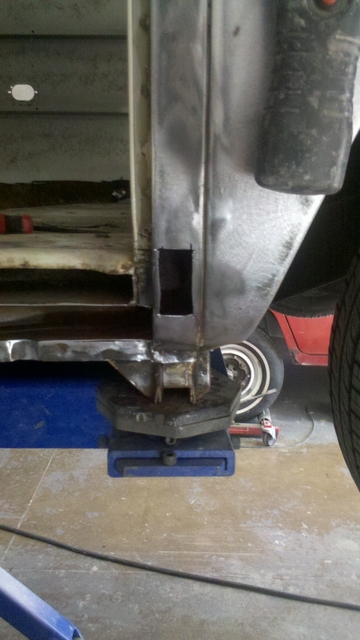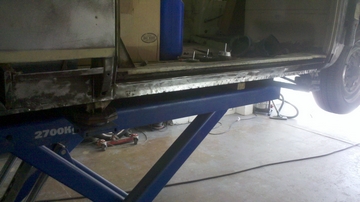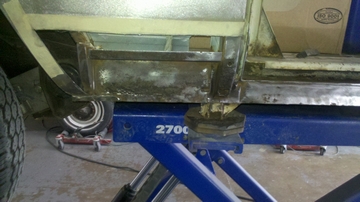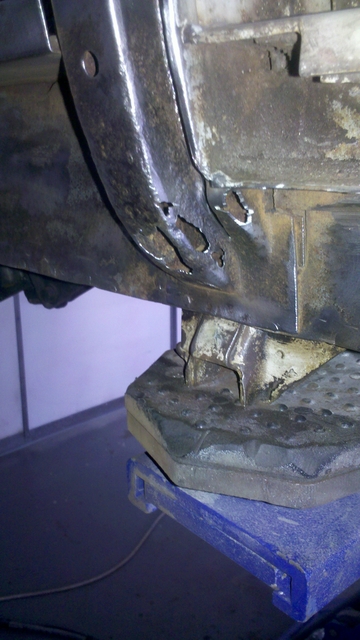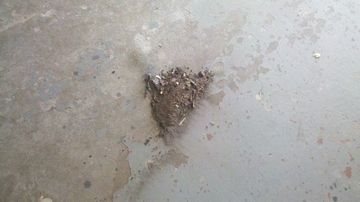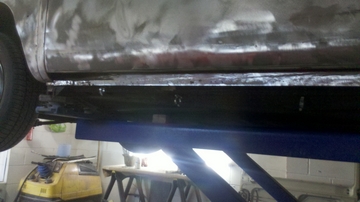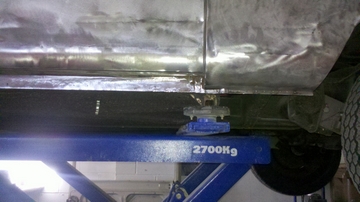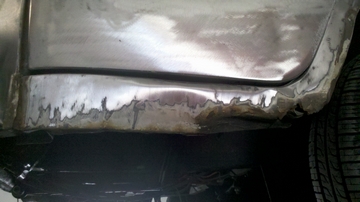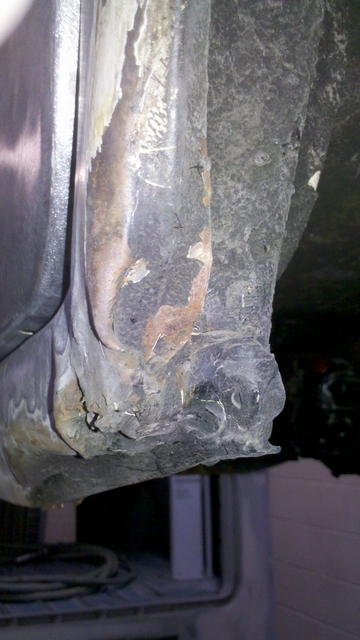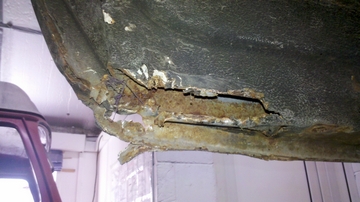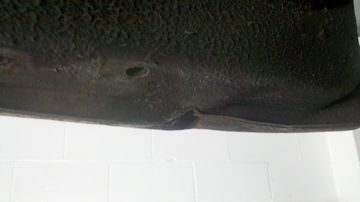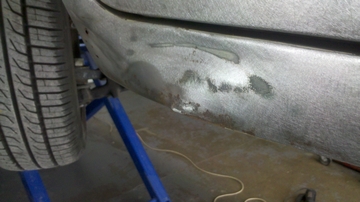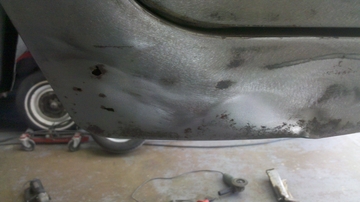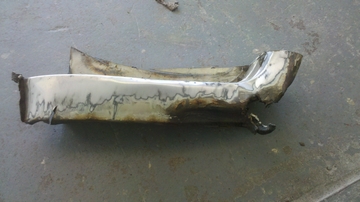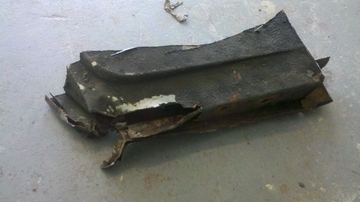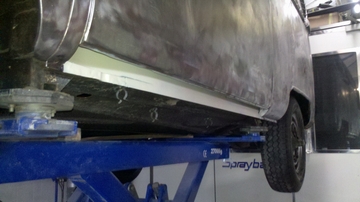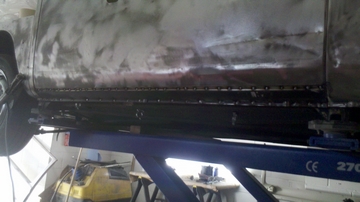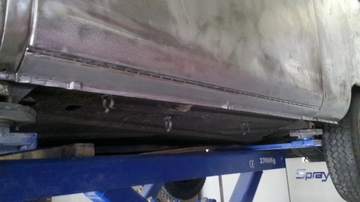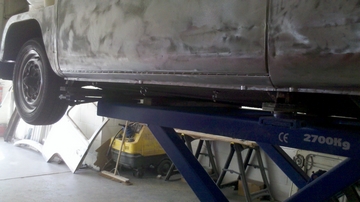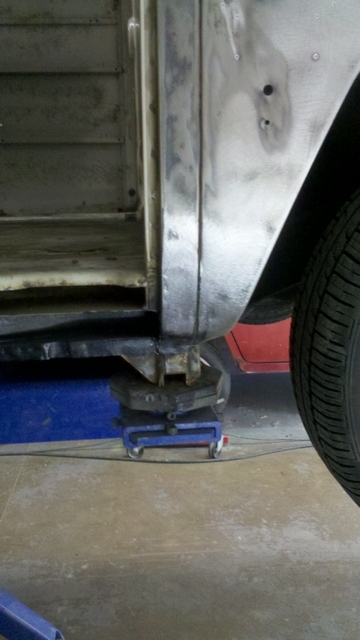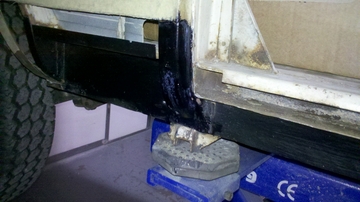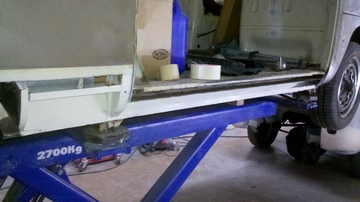 N/S Arch cut half way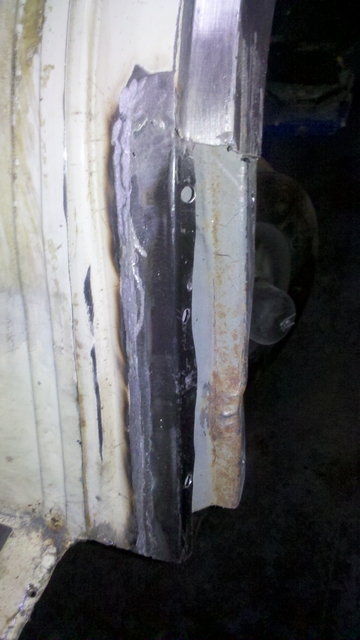 Both pieces prepped and shaped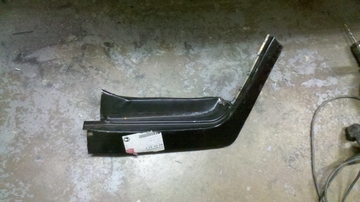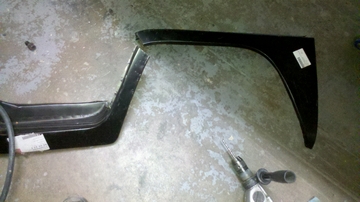 Welded on !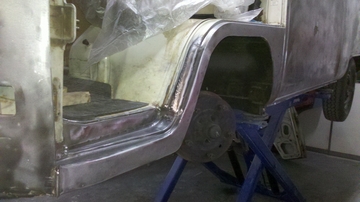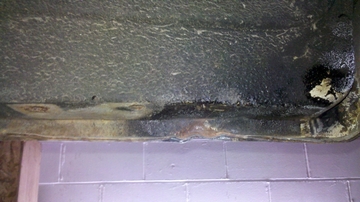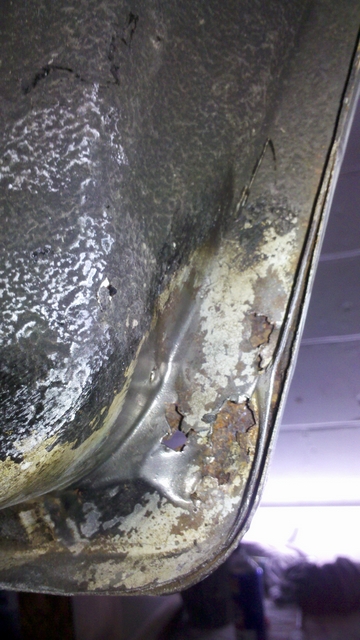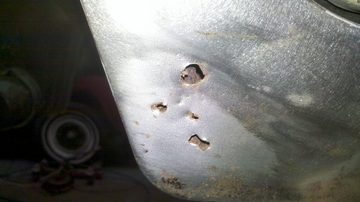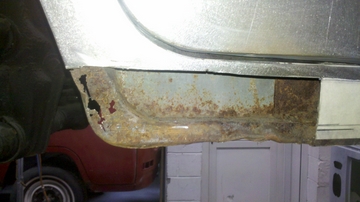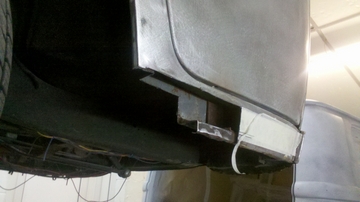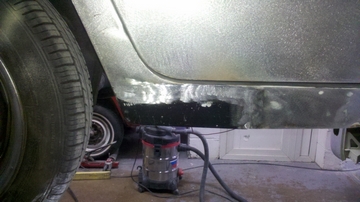 Inner piece welded in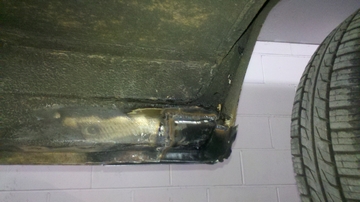 Outer skin welded on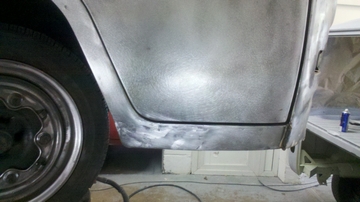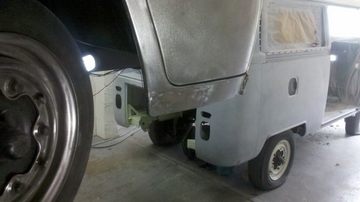 The b post looked a little sussed further up so we decided to cut it off and replace.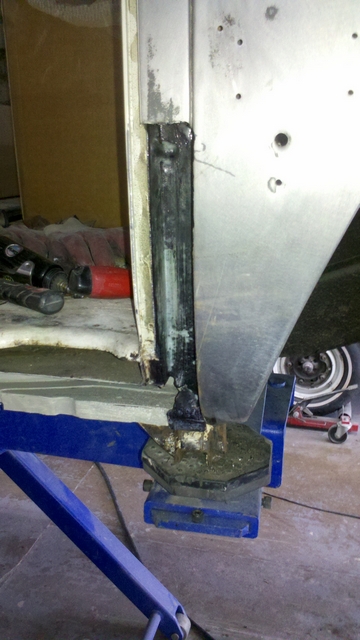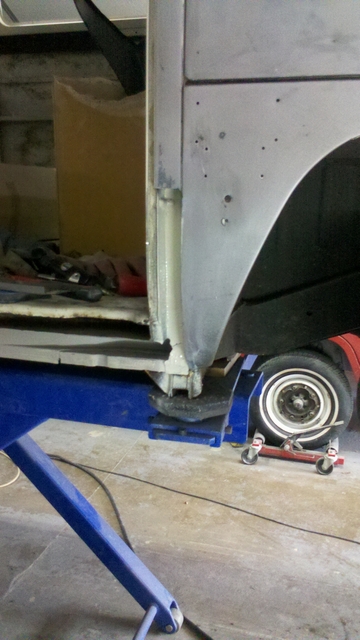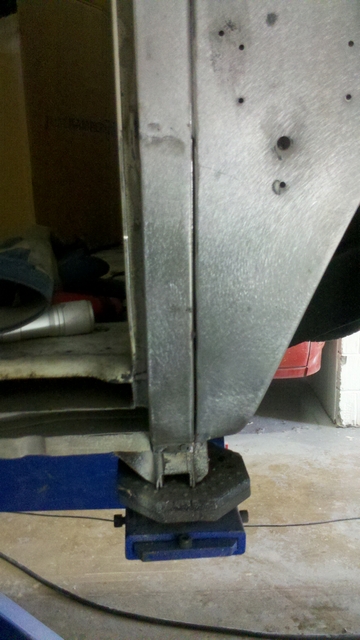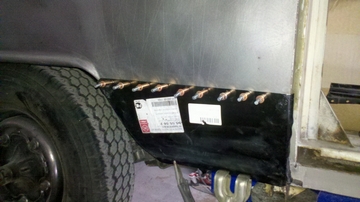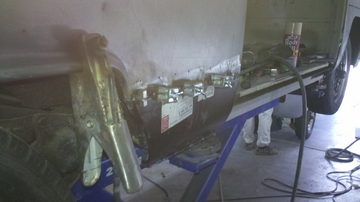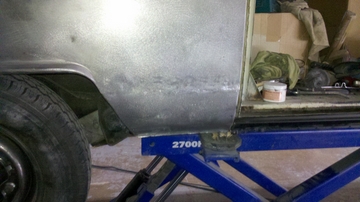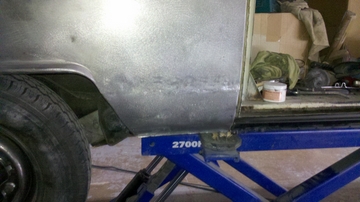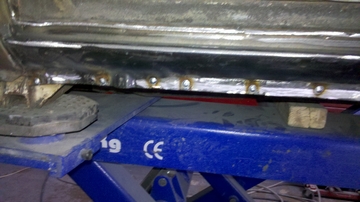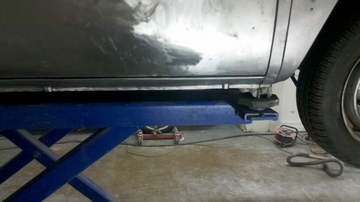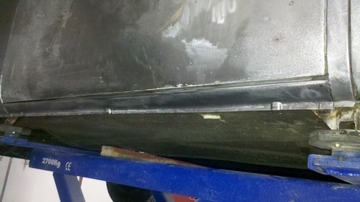 Inner arch cut out as it was too badly damaged and rotten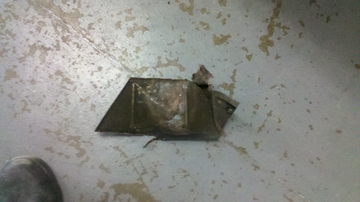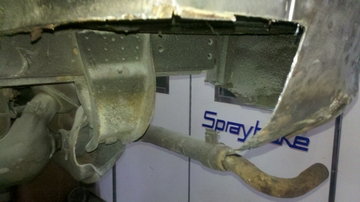 New piece welded in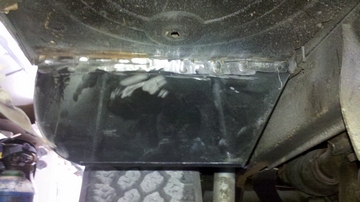 New lower arch welded in and joined to a new return lip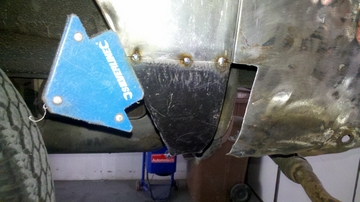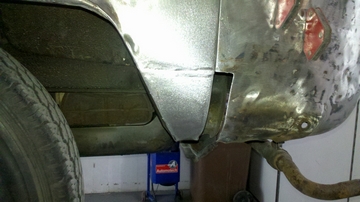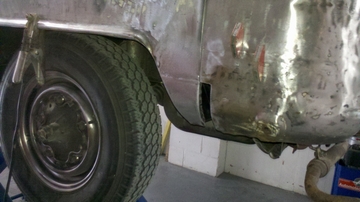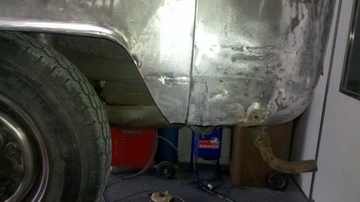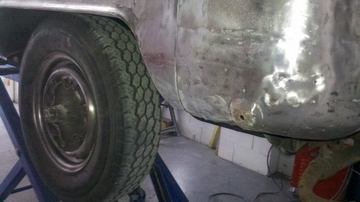 Joined to the new inner arch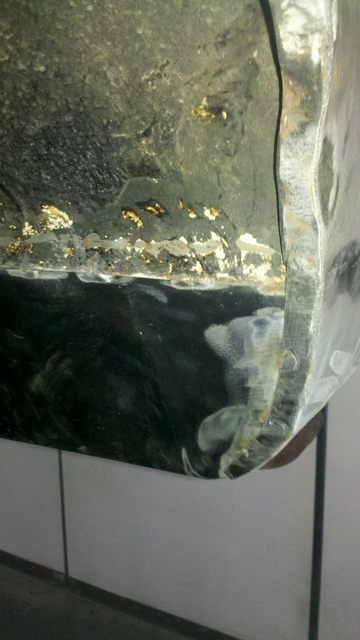 Seat belt mount looked a little soft but turned out to be the top skin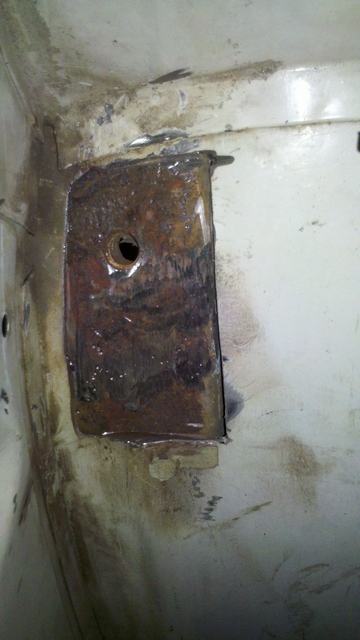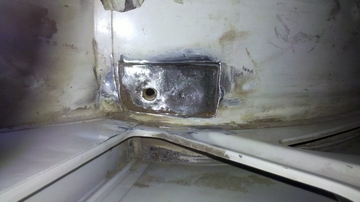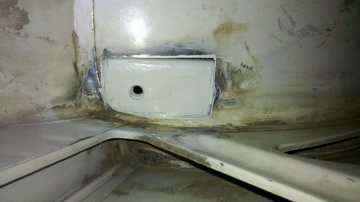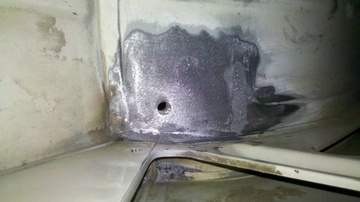 6 - 11hr days spent metal bashing, shrinking, welding chiseling , filing etc to get the shell damage free!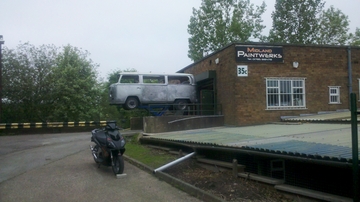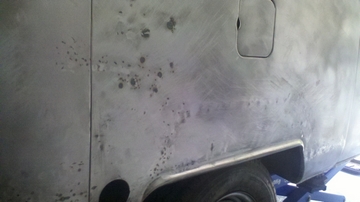 Wheel arch way out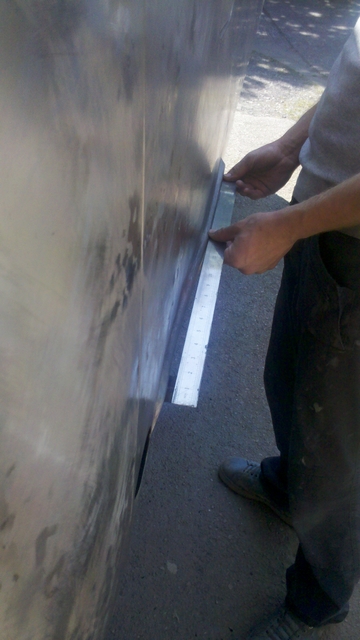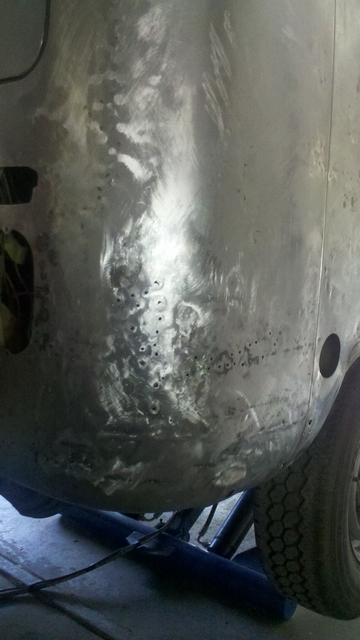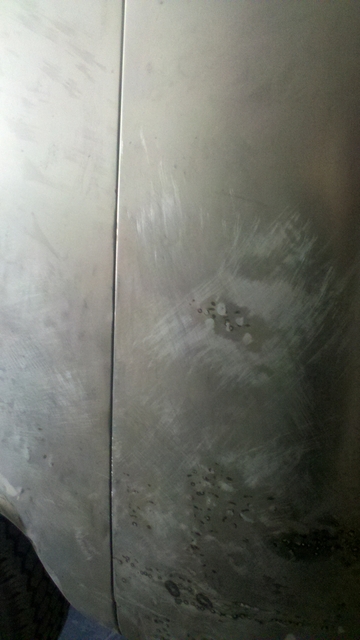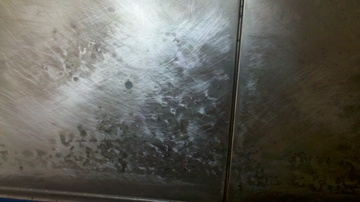 New wheel arch bashed into shape of the original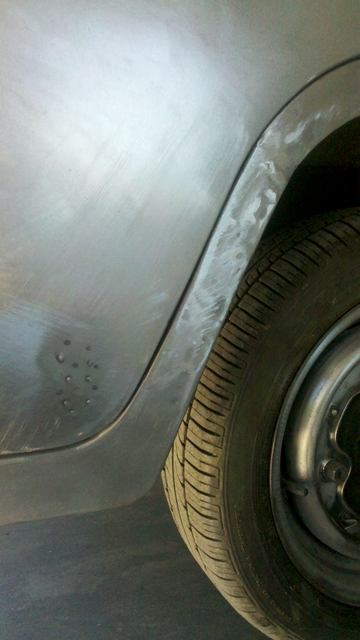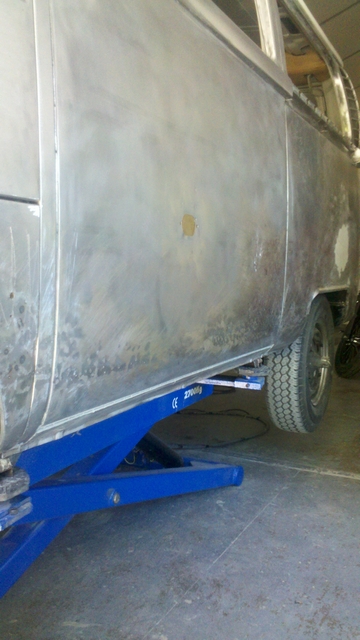 The one part that was straight!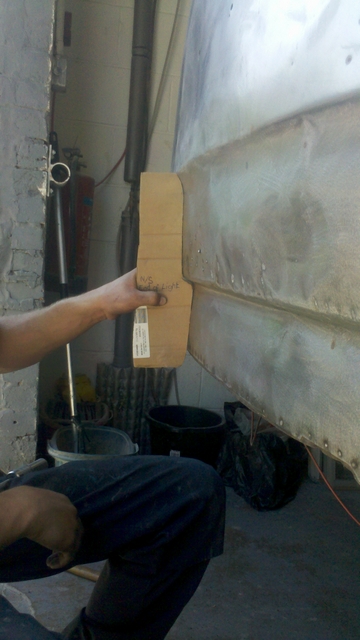 The Damage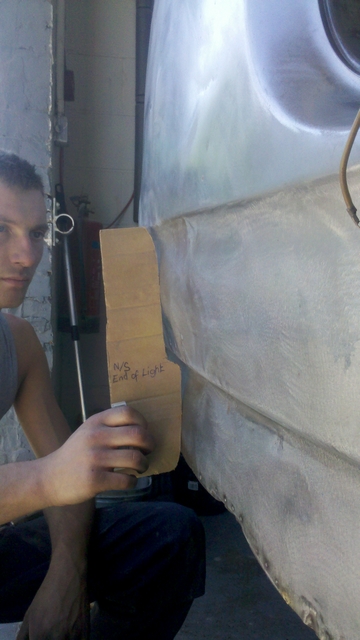 Pin welded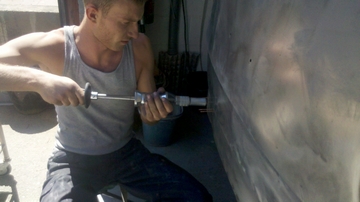 Thats better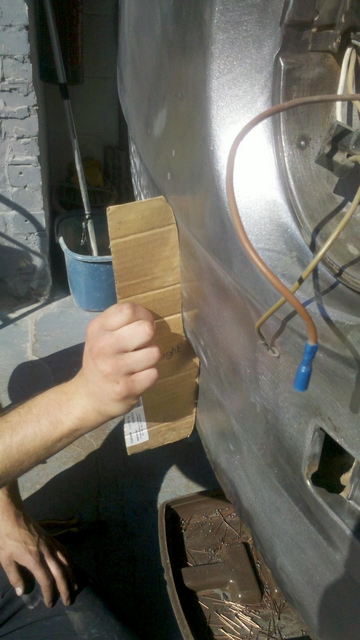 All seams and welded repairs blasted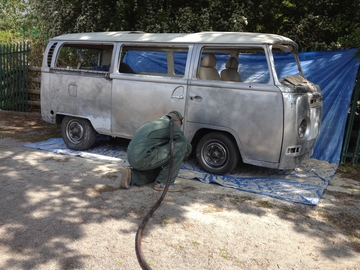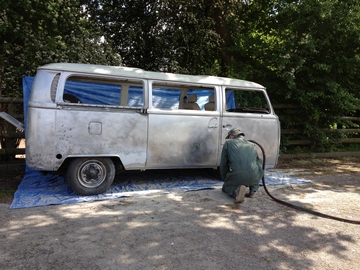 Shell Phosphated, keyed, Baked, Epoxied and baked again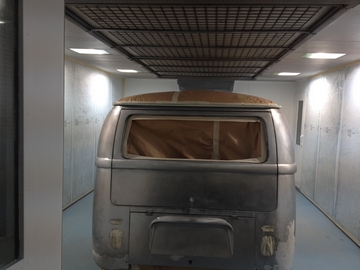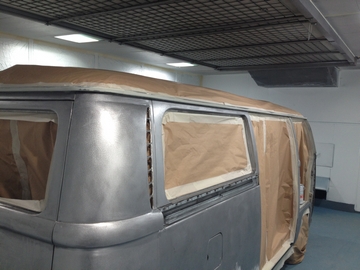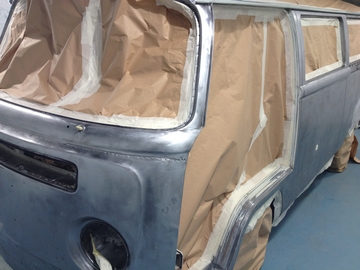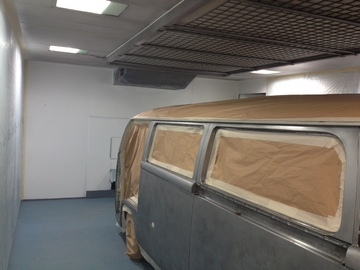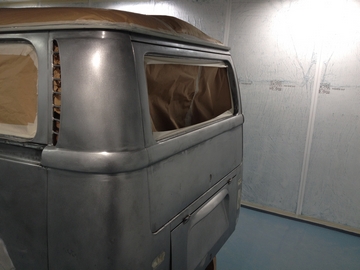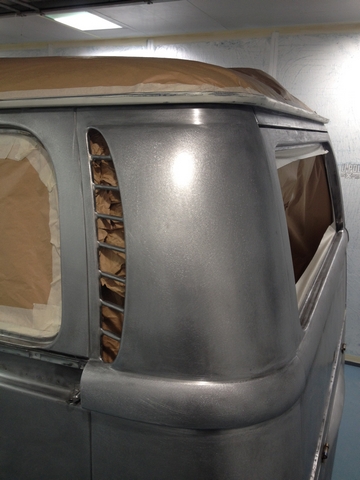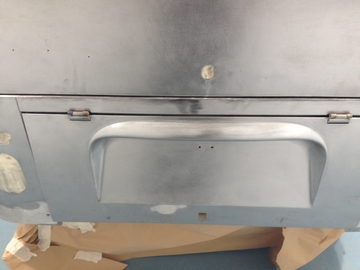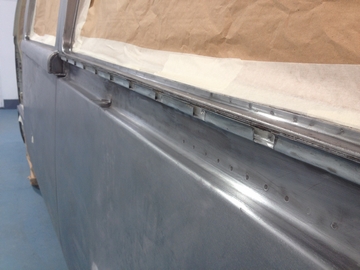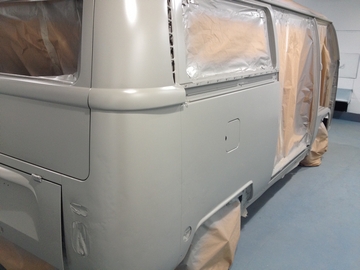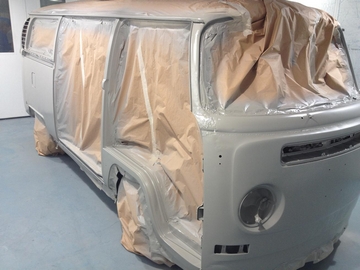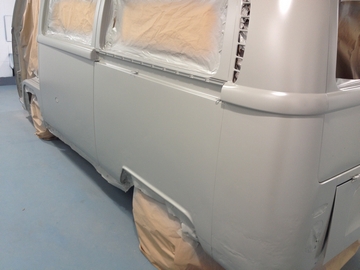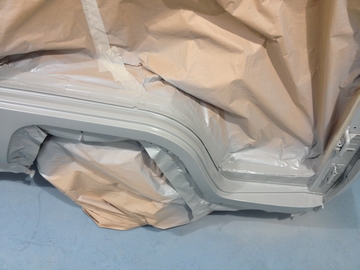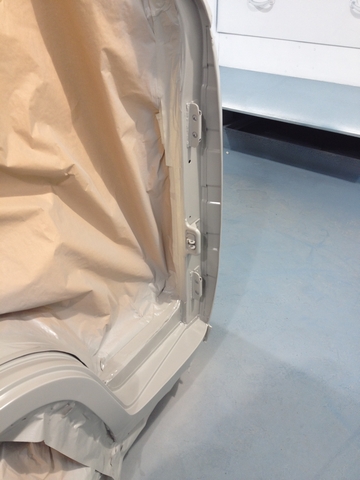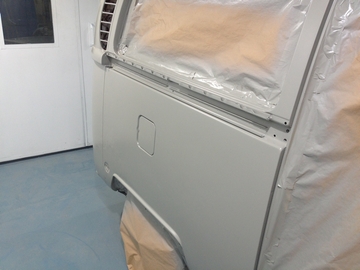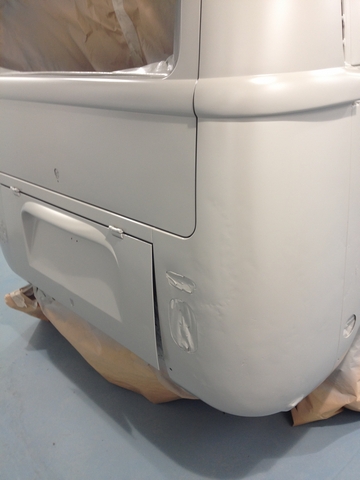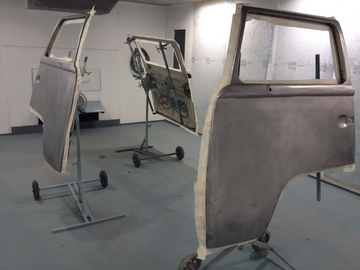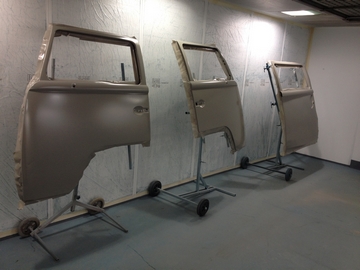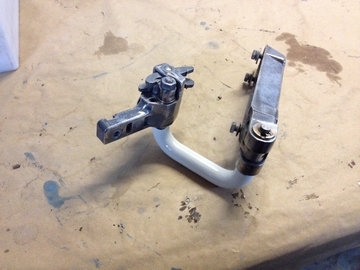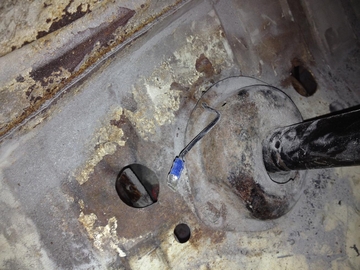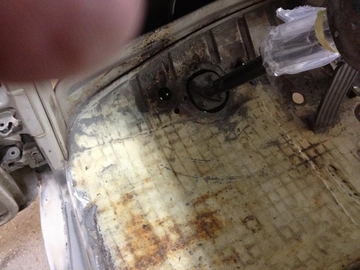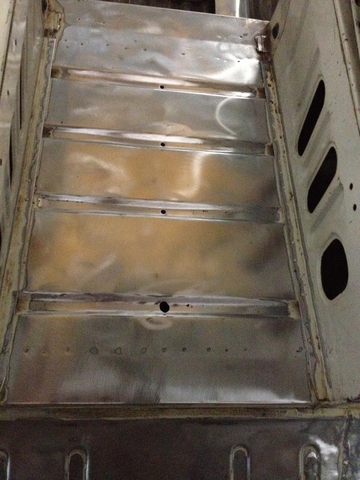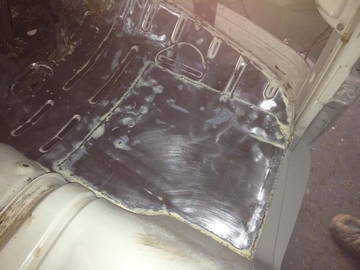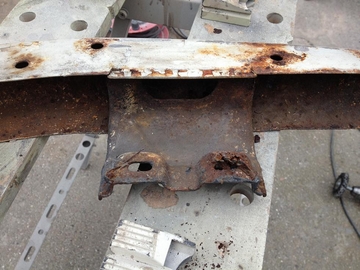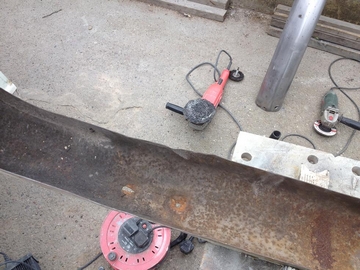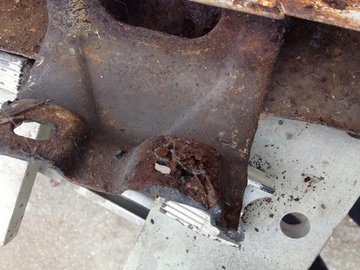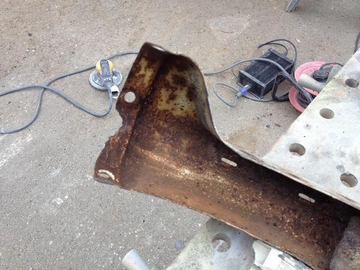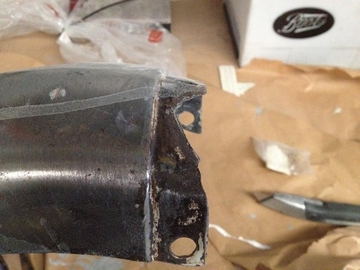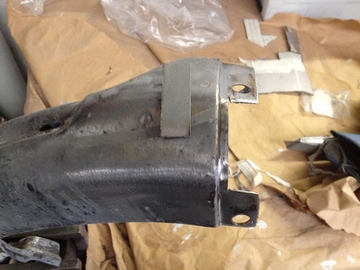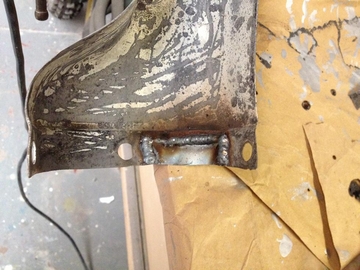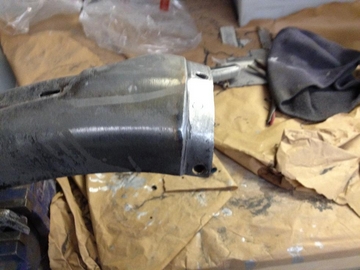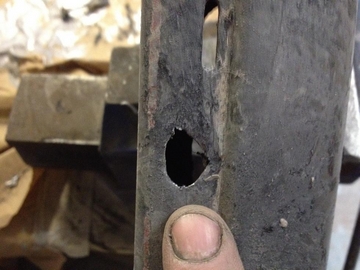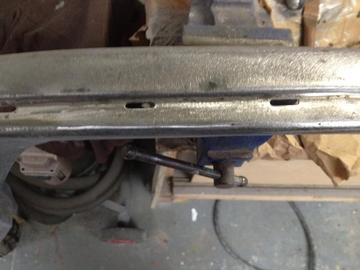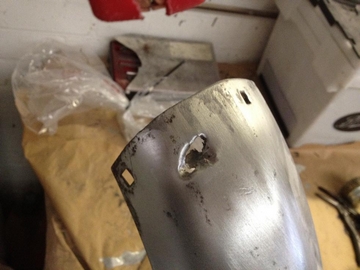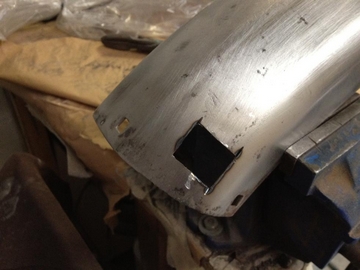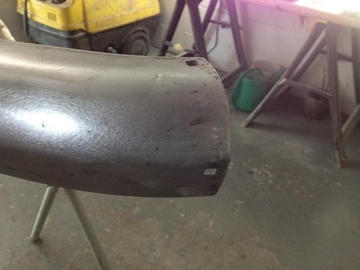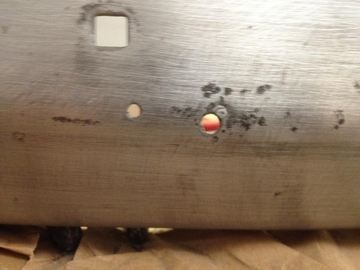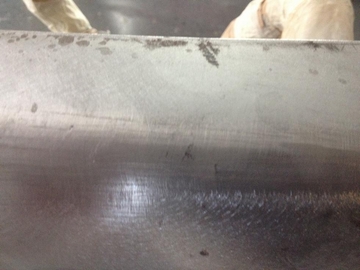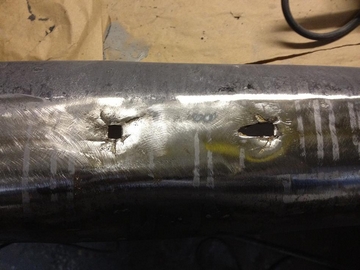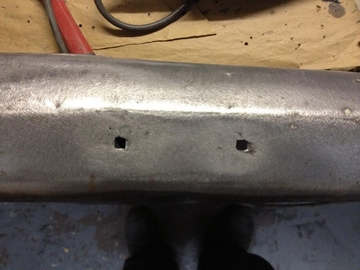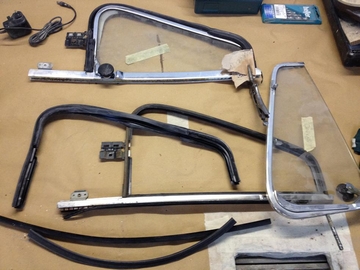 Front pillar pulled forward for better door gaps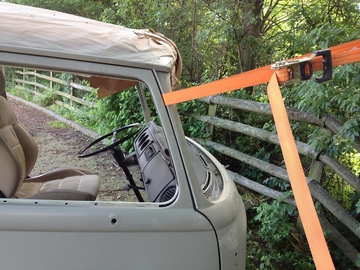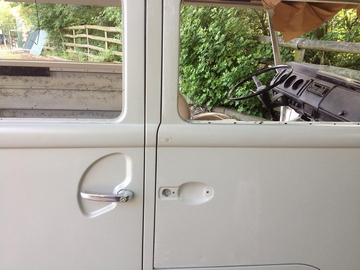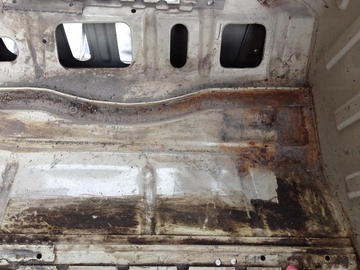 Front welded to achieve better gaps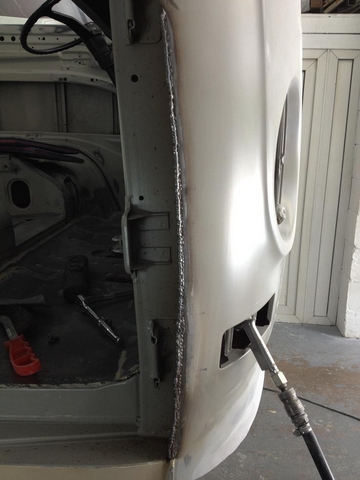 Perfect seams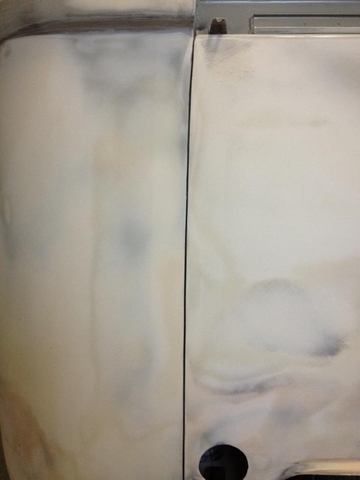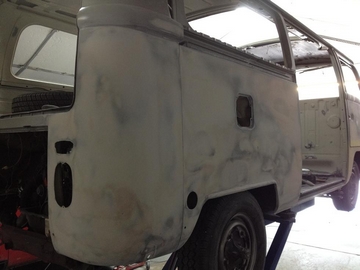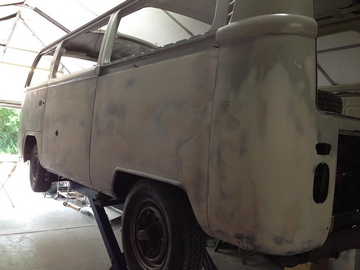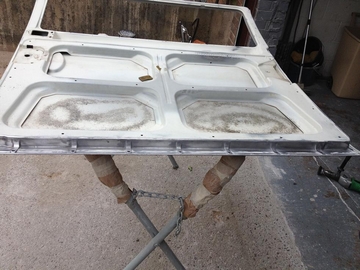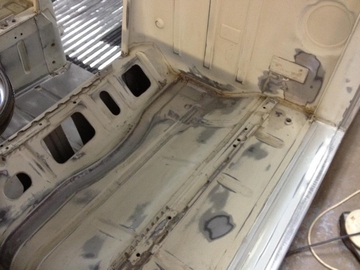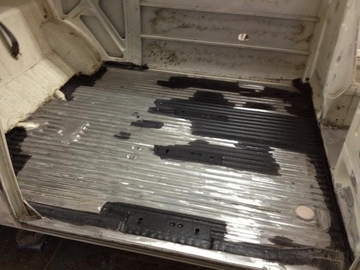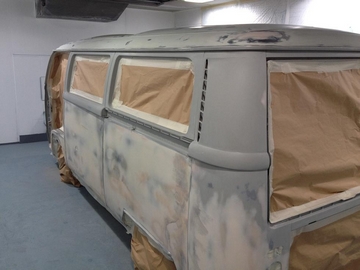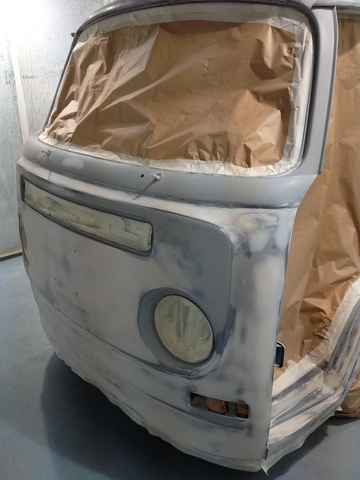 Epoxy premiered again!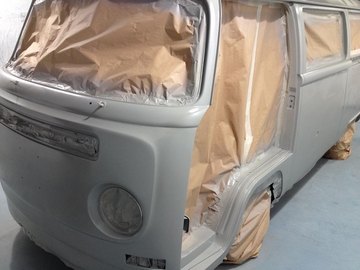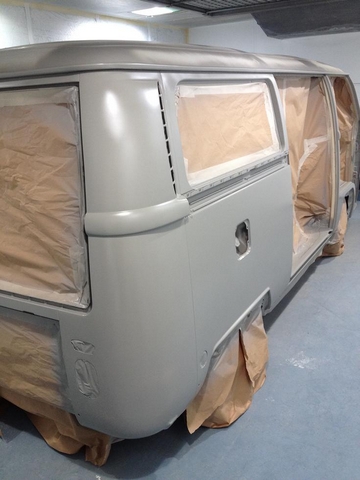 2k surfacer primer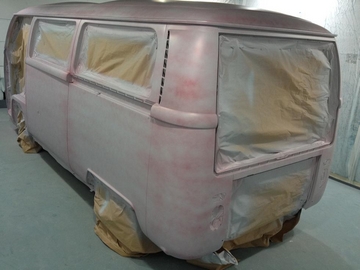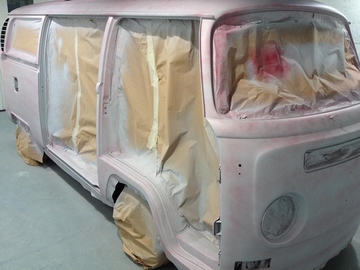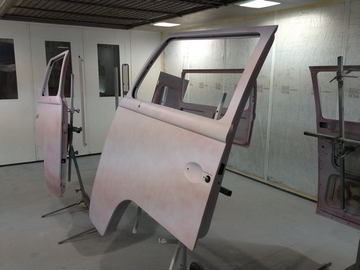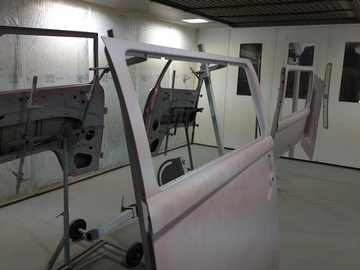 Epoxy premiered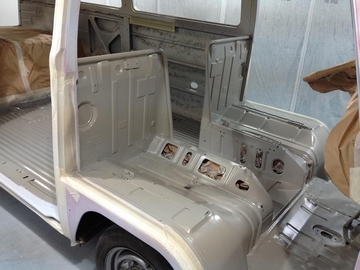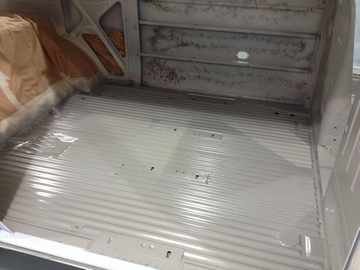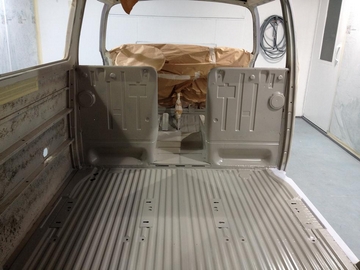 Painted pearl Weiss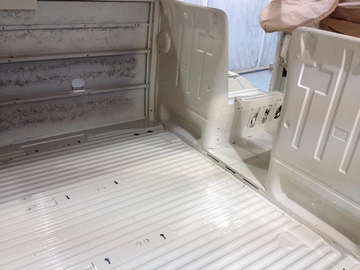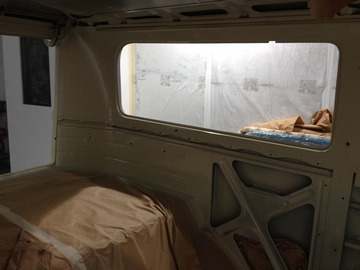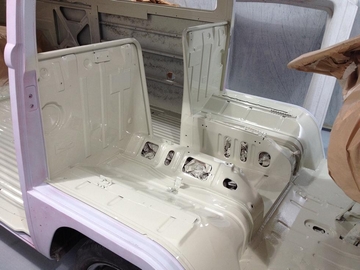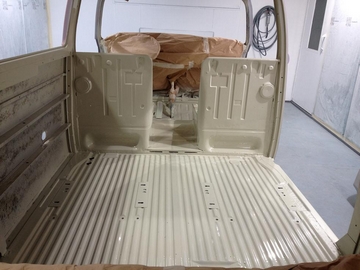 Cracks found and dug out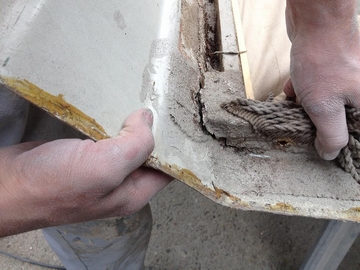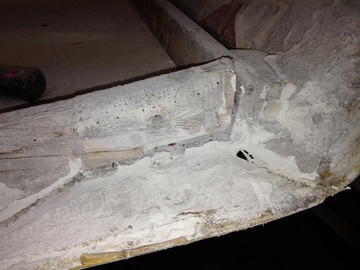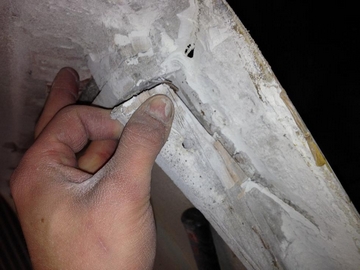 Re- fiberglassed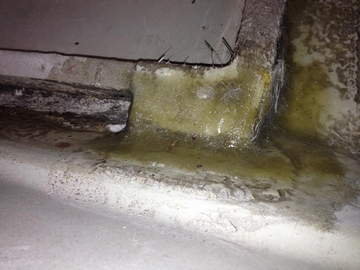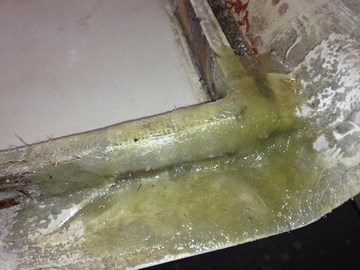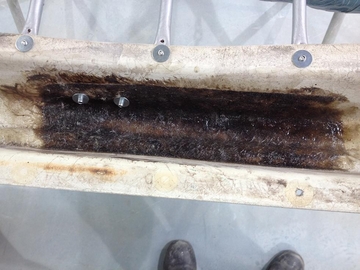 Pop top textured and painted with silver white and matted down to 70% gloss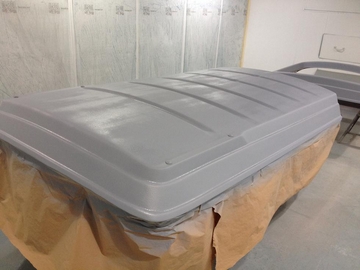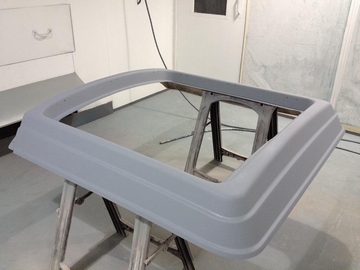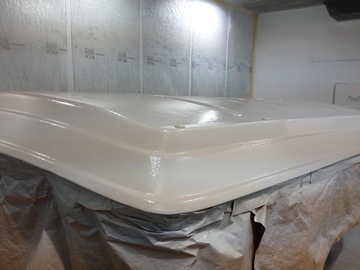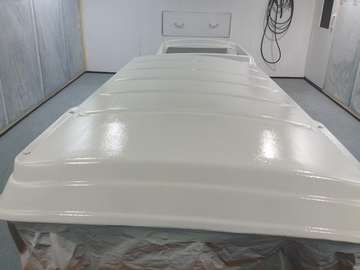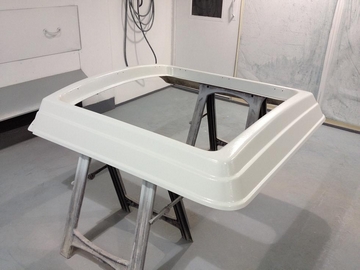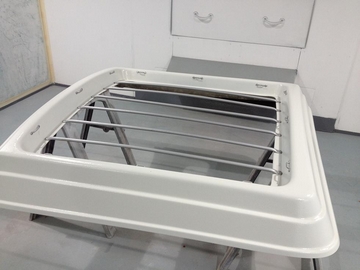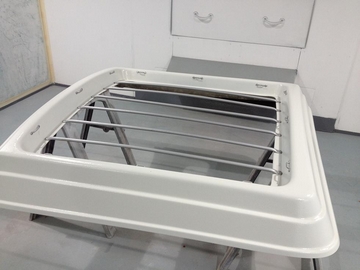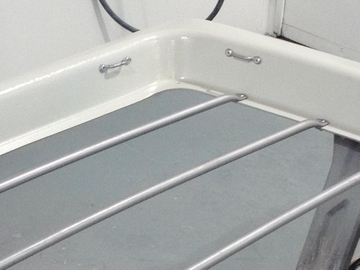 Interesting stamp inside the tailgate 3rd 1967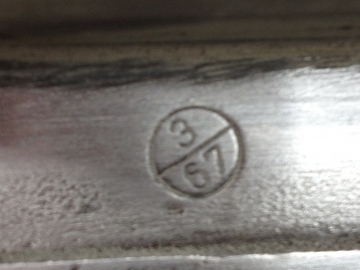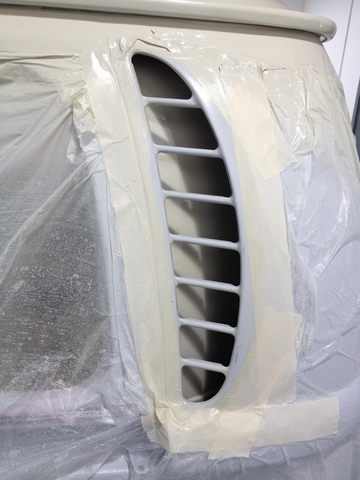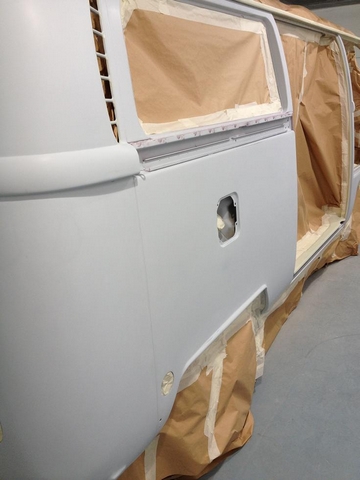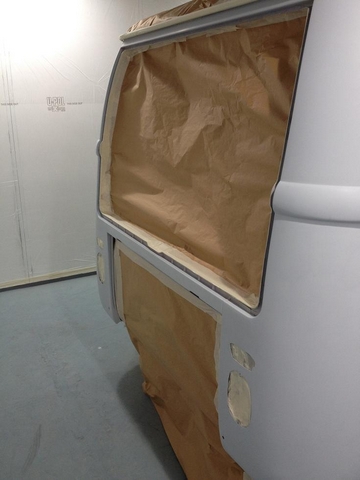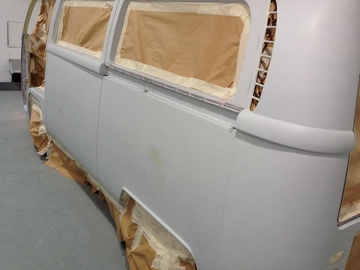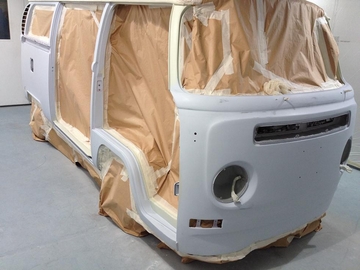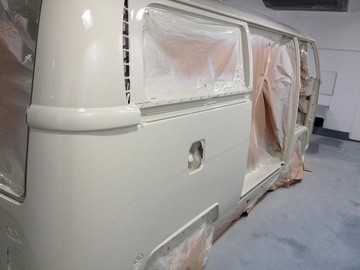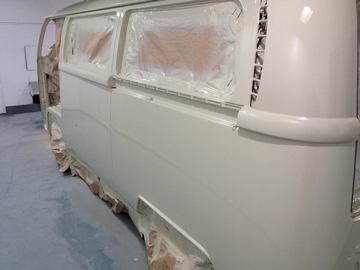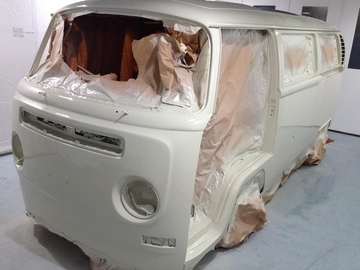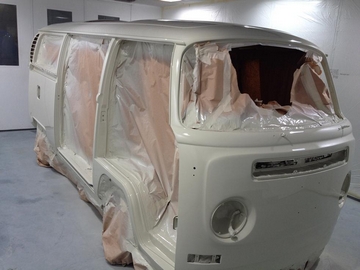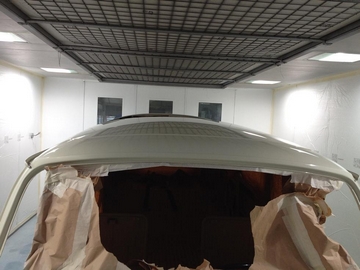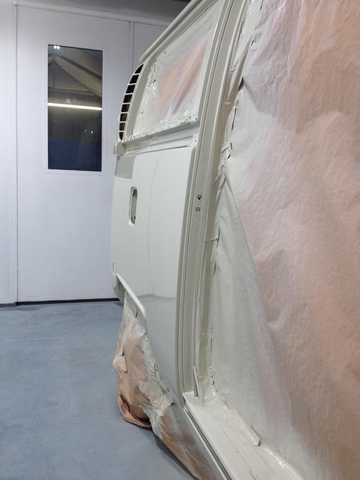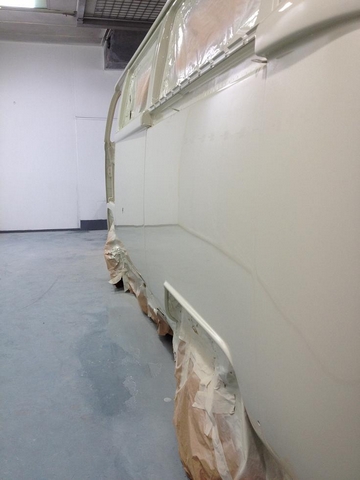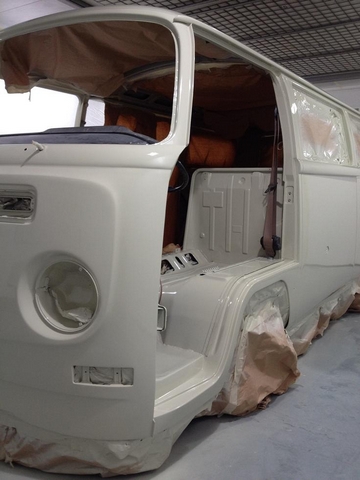 Dash painted satin black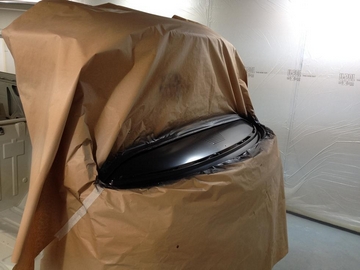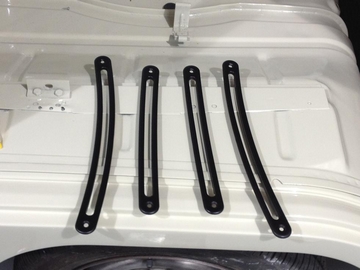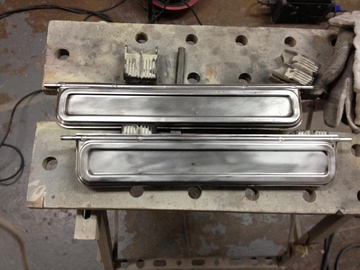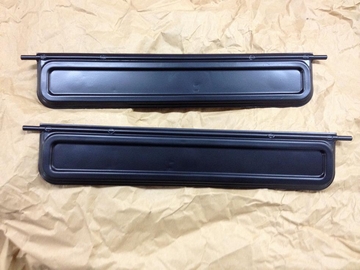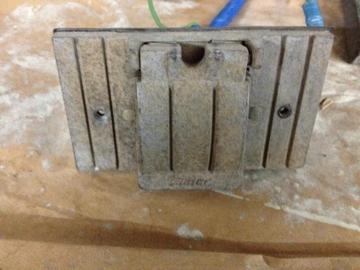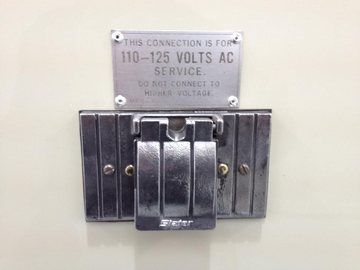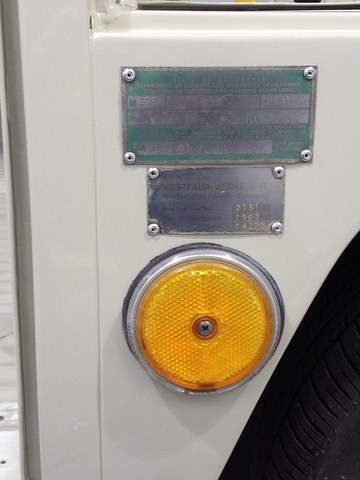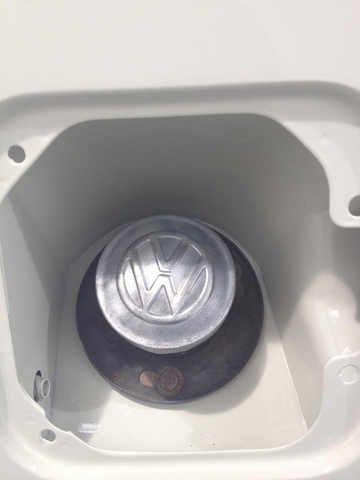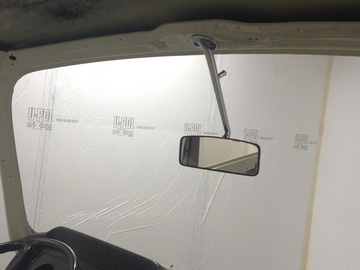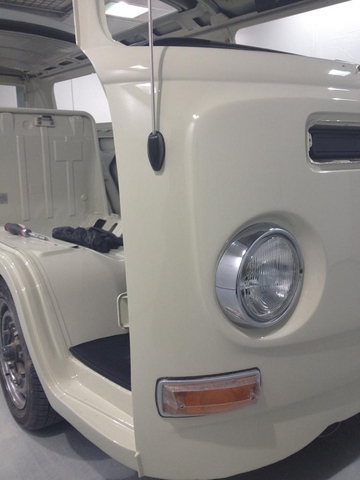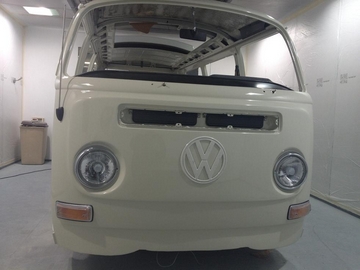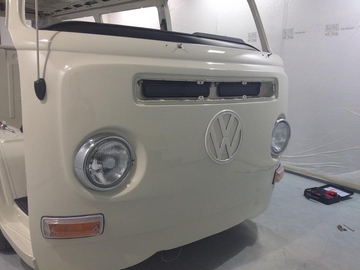 Roof rack on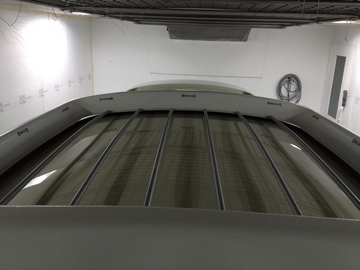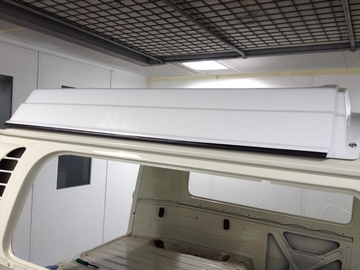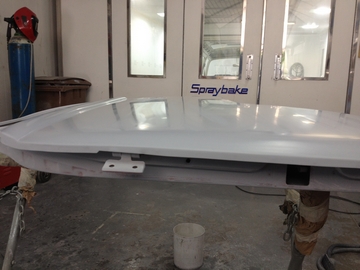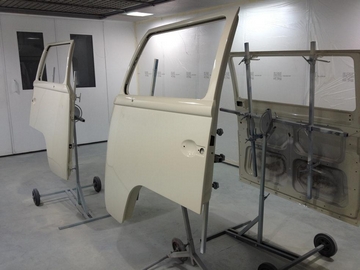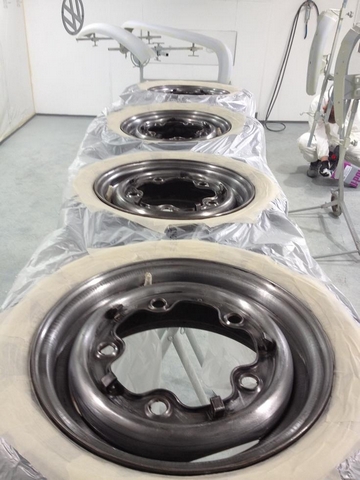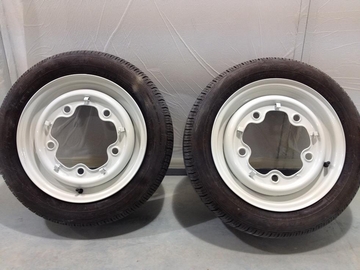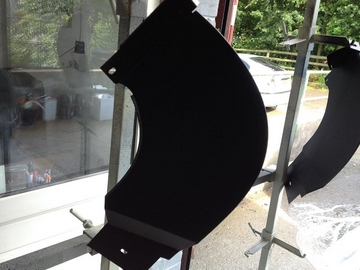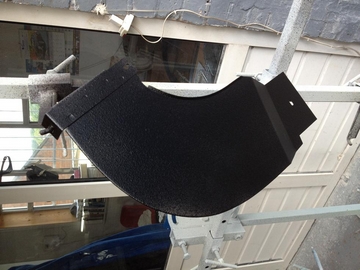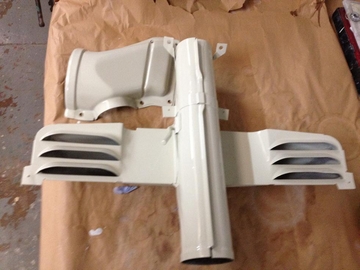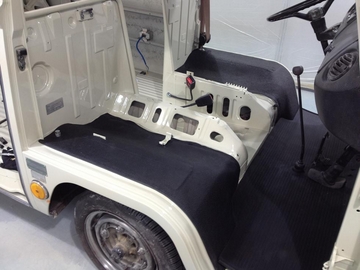 <
You can follow other blog entries via the RSS feed. You can also leave your own response. Site administrator reserves the right to reject any replies that are deemed inappropriate.

Comments ( 2 ) - Add Your Comment
---
Hi guys. Another great job to put your name too.

by Si and Hannah. on 16 July 2012 21:6
---
Wow, what an amazing transformation! And in how many months?!?

by Bill on 18 July 2012 23:52
---