Mels 70 Westy Tintop
posted on 28 February 2011 | posted in Mels 69 Westy Tintop | ( 2 ) Comments

---
This is Mel's pearl white westy tintop, its in for a full body restoration and will be leaving the same colour but a whole lot more shiney, straighter and solid.
This is how it arrived.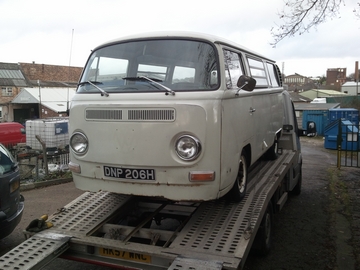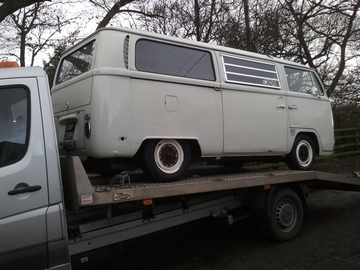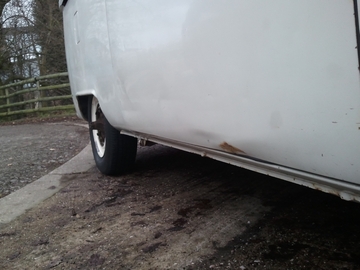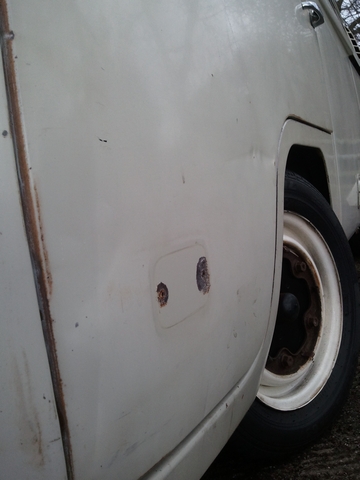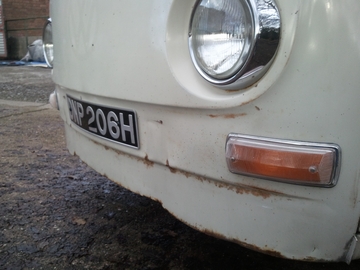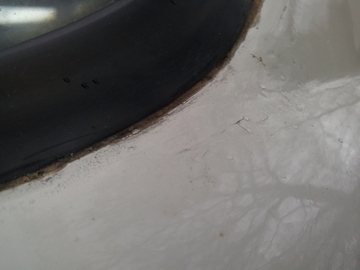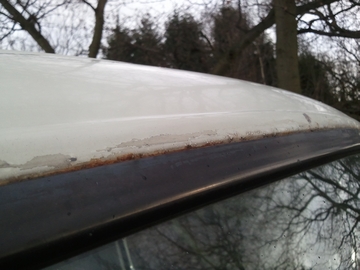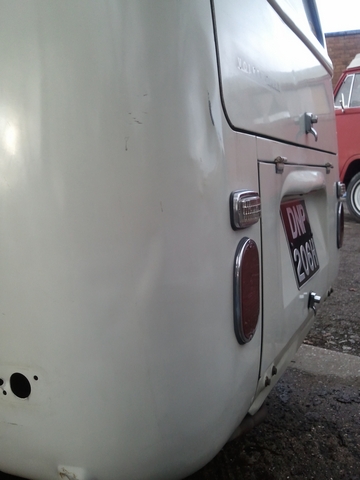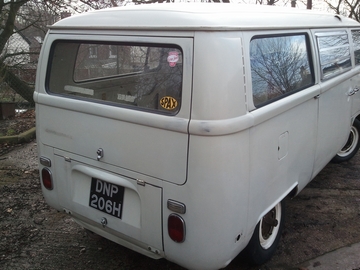 Now into the workshop :-)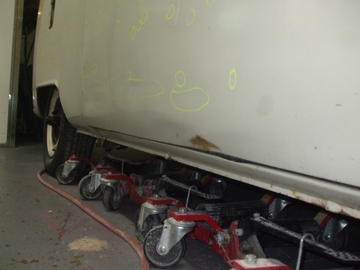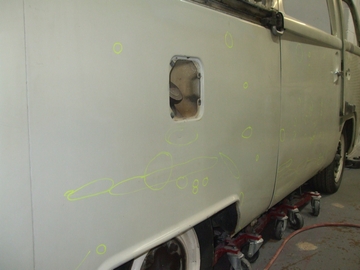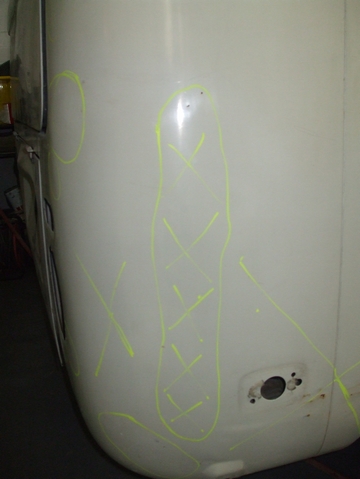 The screen surround was full of filler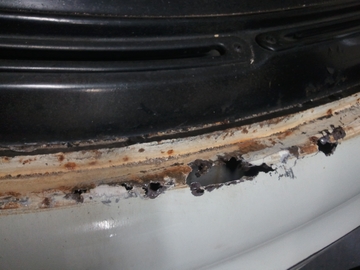 This is rotten due to a previous bodge which included silicon sealer caked underneath the window rubber.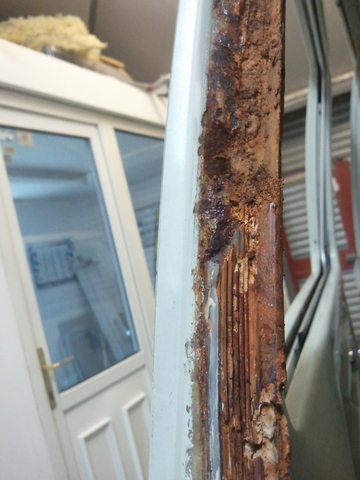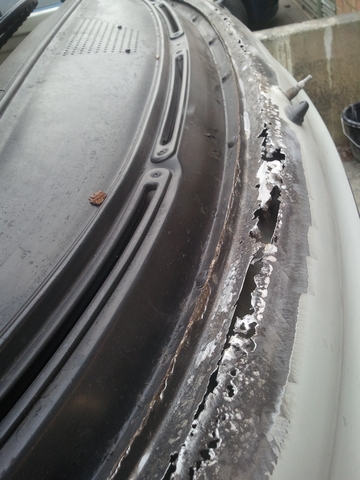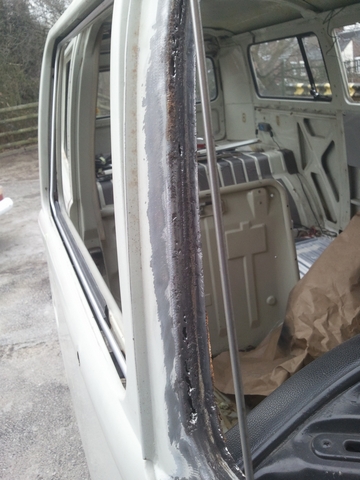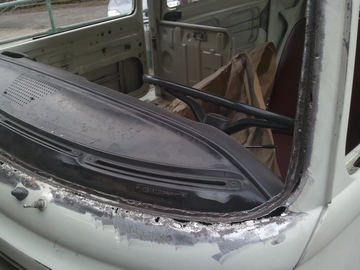 Front still awaiting panels.
Rear nearside window frame rotten
Blasted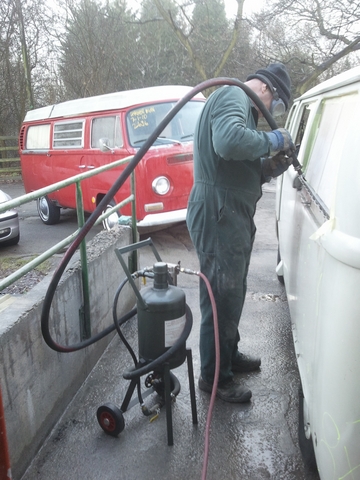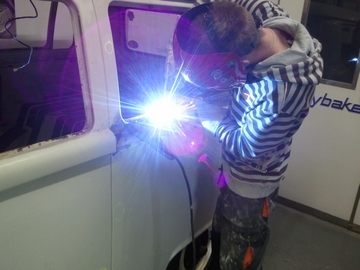 Finished repair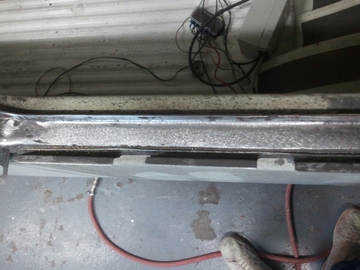 Creases starting to get dealt with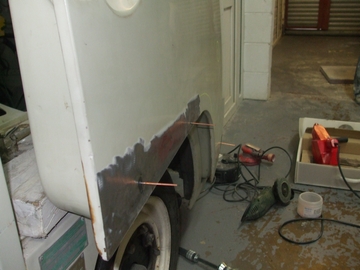 Pin holes found in the door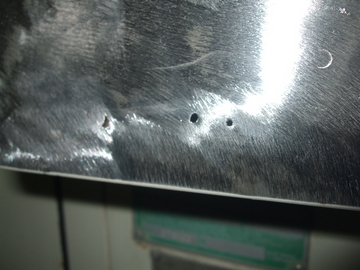 No fiberglass here!! The old school way, completely cleaned and lead loaded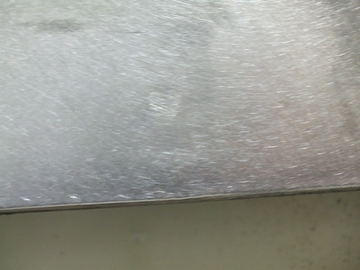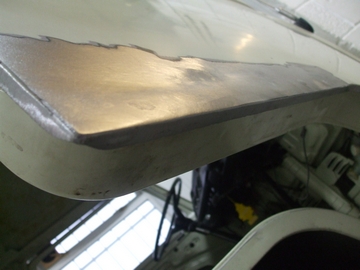 Dents pulled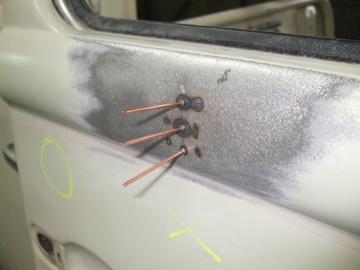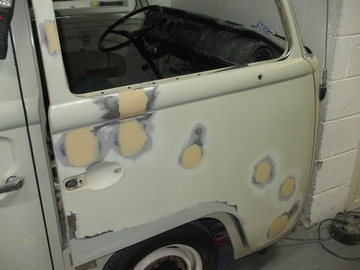 Sliding door window frame cleaned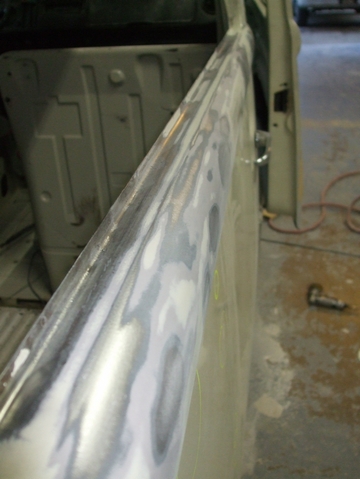 Large creases from the overrider's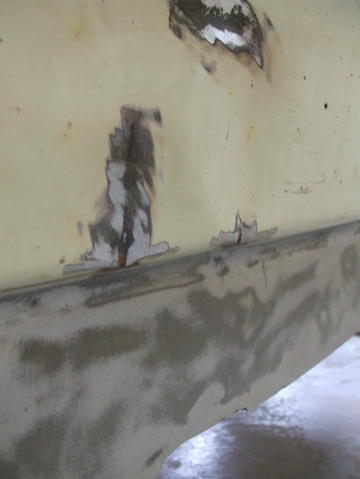 This is the result under each stone chip on the front!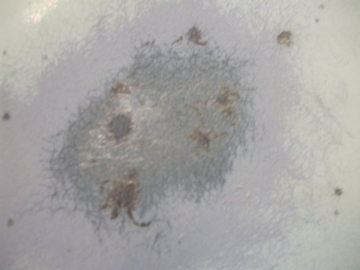 paint completely removed for ultimate satisfaction.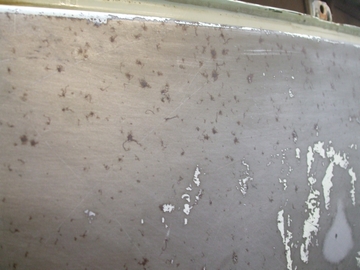 dents pulled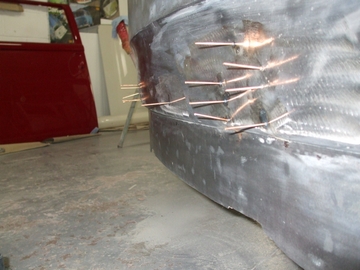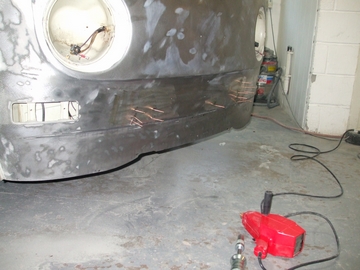 Number plate holes relocated, Lead again!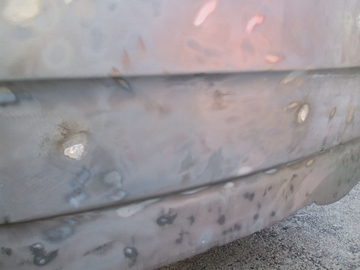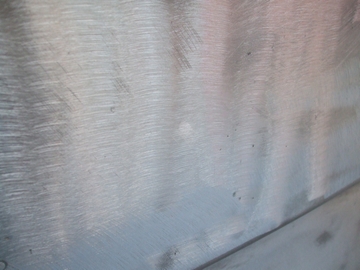 Front completely rust free now!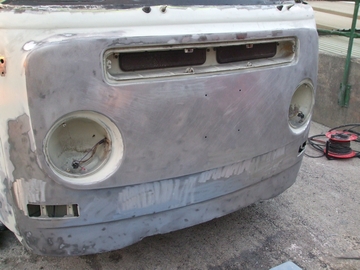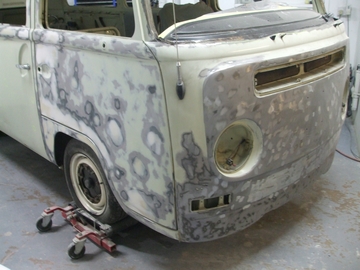 Door reflector hole heavily corroded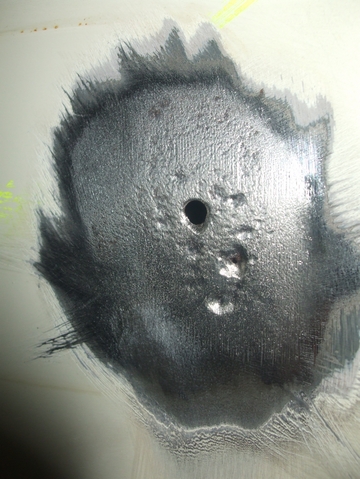 No filler here.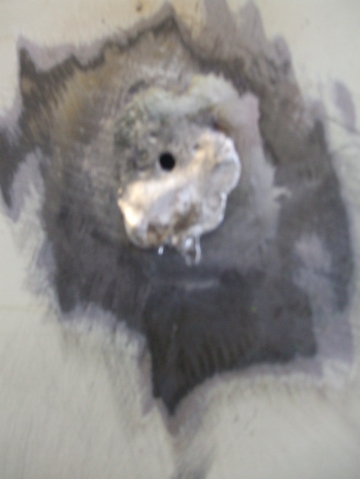 Finished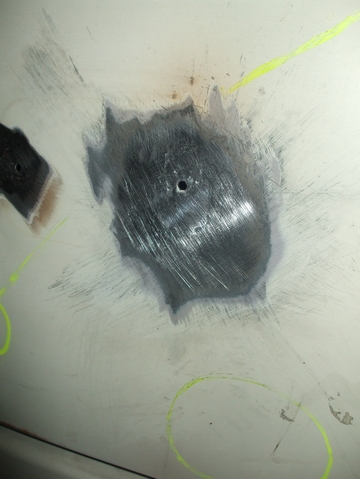 Creases pulled and heat shrunk to put strength back into the bruised panel.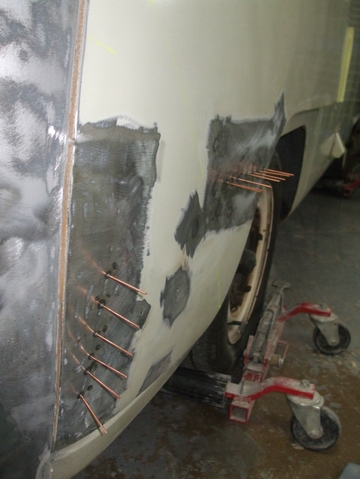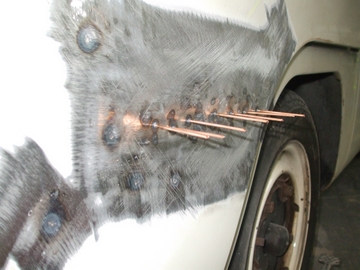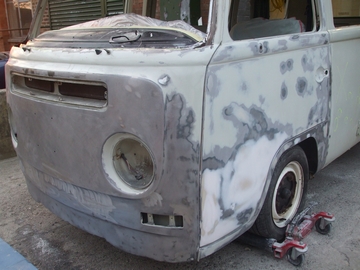 When we removed the over rider dents, there were four small deep ones on the edge we couldn't get the stud welder in, as filler would be venerable here and easily chip away i lead loaded the edges too.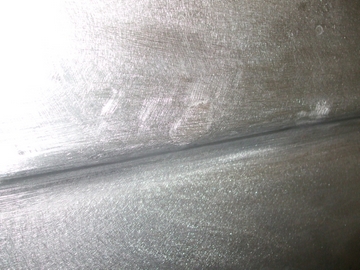 the front skim coated to remove minor waves and ripples.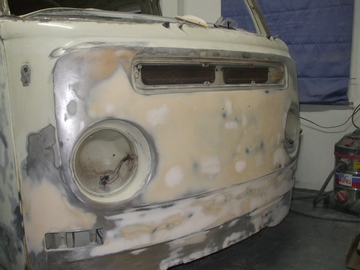 lock surround heated with acetylene and beated into shape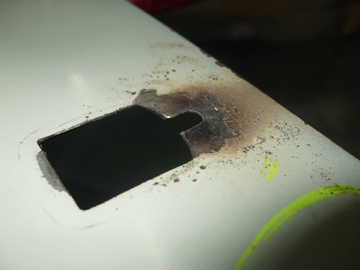 Minor waves beated until i found a previous repair cracked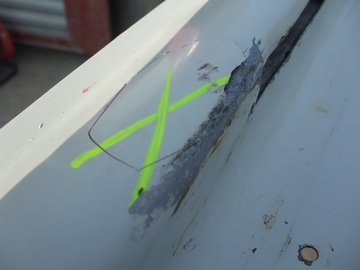 This is the result of filling dents toooo deep and abusing the use of filler, basically bodging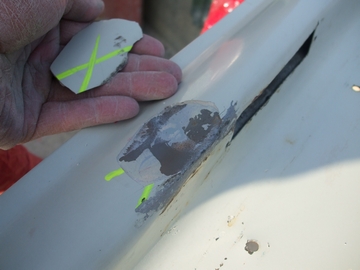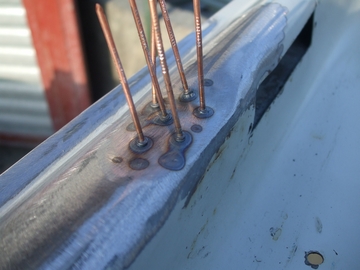 Lead loaded up.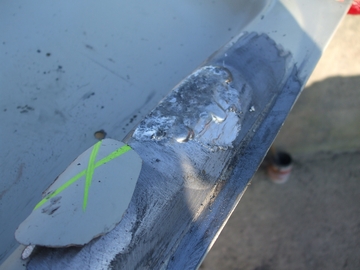 Shaped and in for life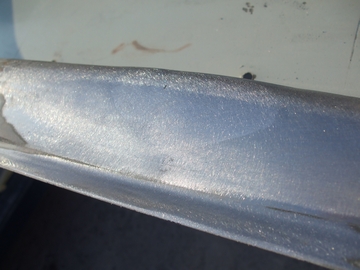 Again abuse of filler on a edge !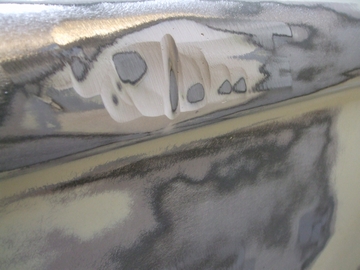 Pin pulled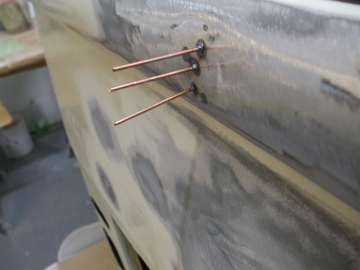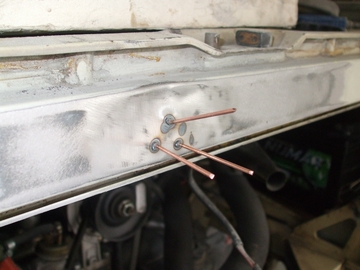 Creases started on the rear arch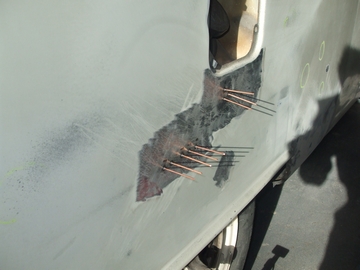 Panel beated to shape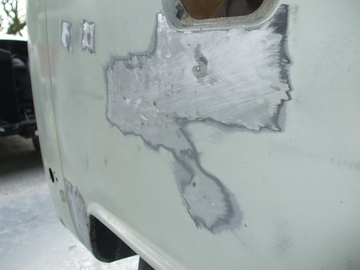 Previous damage and repairs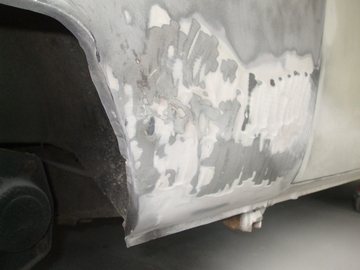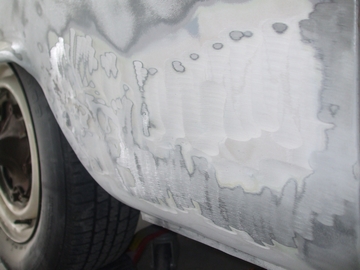 Holes from an old slide hammer/screw repair technique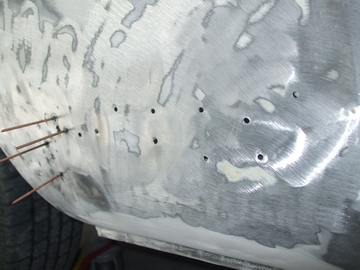 Holes lead loaded up to stop corrosion in the future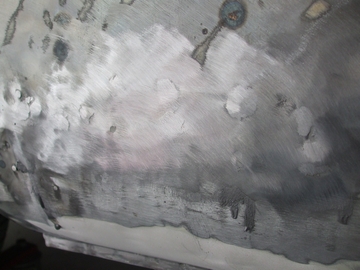 Now its looking straight!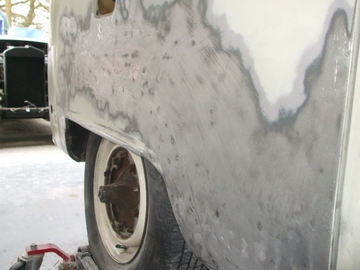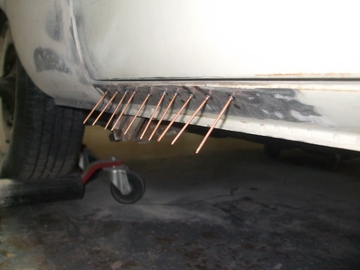 Lots of damage and low spots on this door.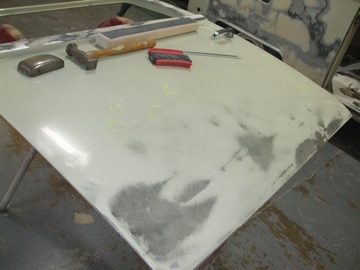 The edge was all kinked, this picture shows how we have beat it straight.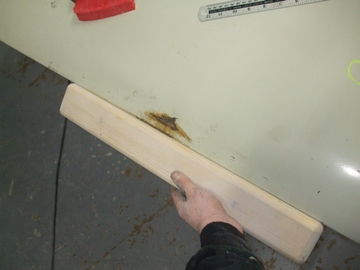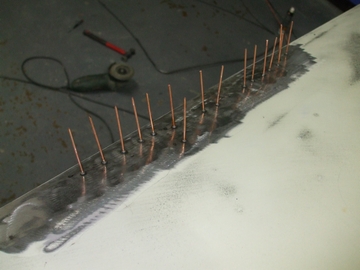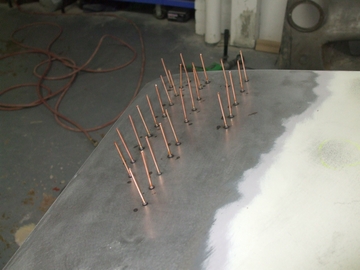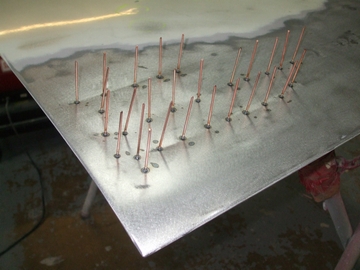 Almost there and reducing the ammount of filler needed.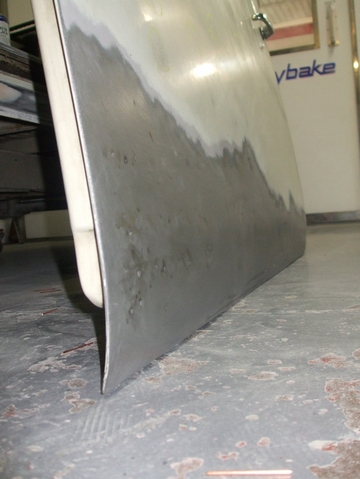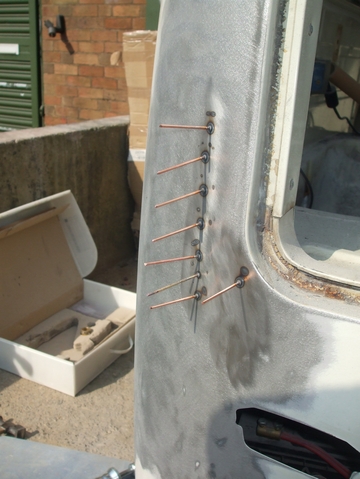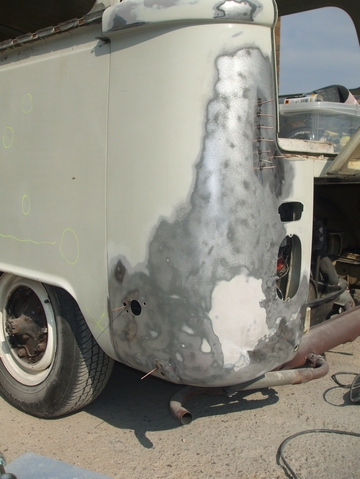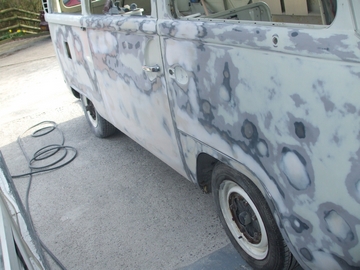 Filled to smooth out the ripples left in the big panels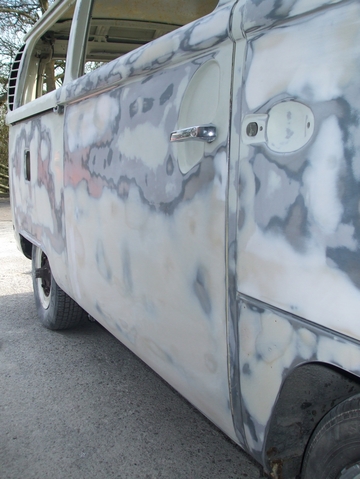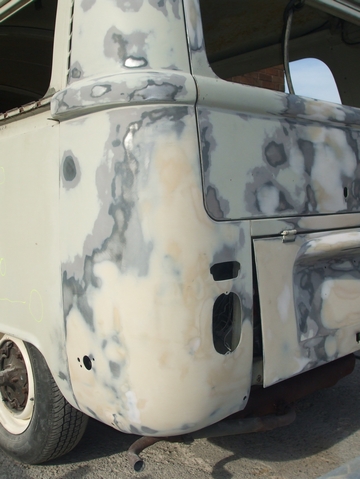 Battery tray cut out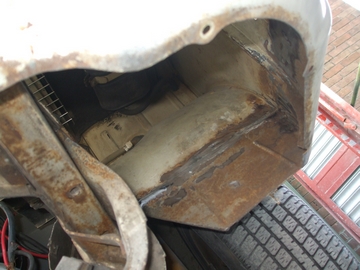 Old tray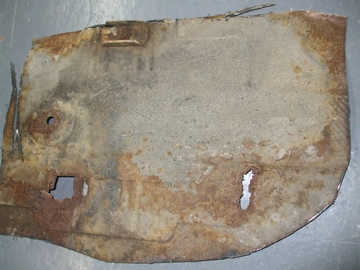 New one plug welded in !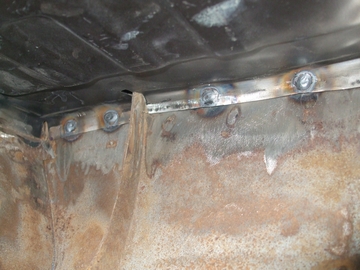 Seam sealed both sides to keep moisture out of the skins and to secure for years to come.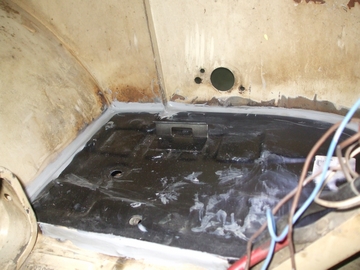 Painted with a anti chip coating underneath to keep it weather tight!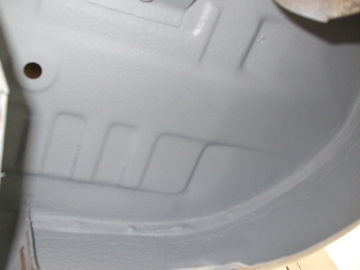 Painted satin black And now awaiting pearl white for the top side.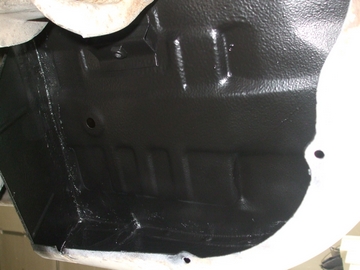 Rear arch smoothed out.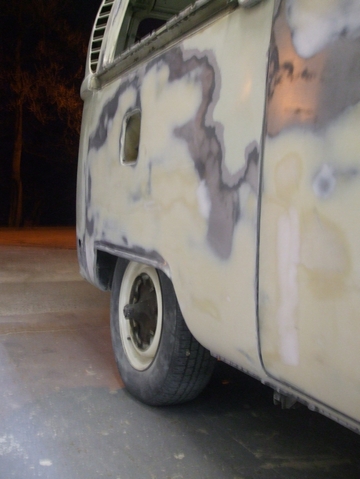 Finally after we sourced some pillars which were fabricated and took delivery on the bulge panel, we started to get stuck in. First we shaped and welded the pillars in then followed by lots of fiddling, nocking, pulling pushing, and head scratching we managed to get this poor quality brazillian bulge panel on.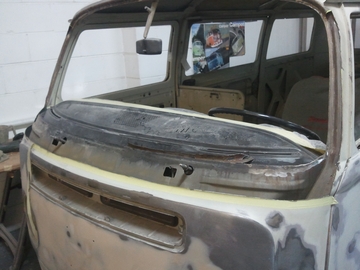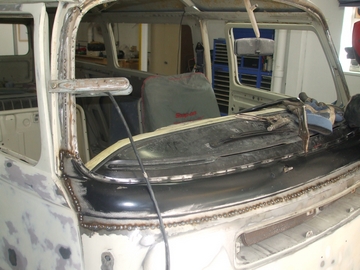 Lead loaded.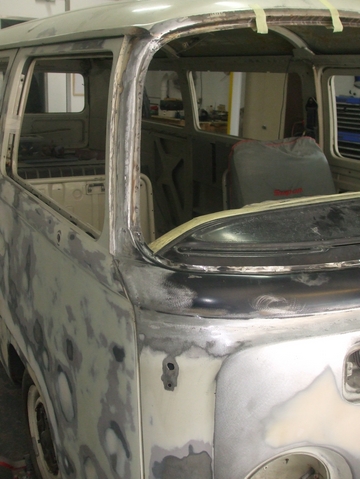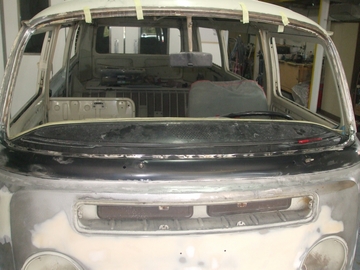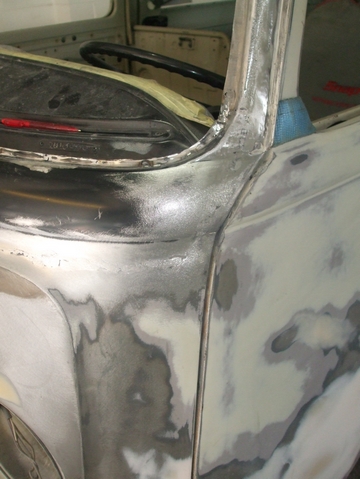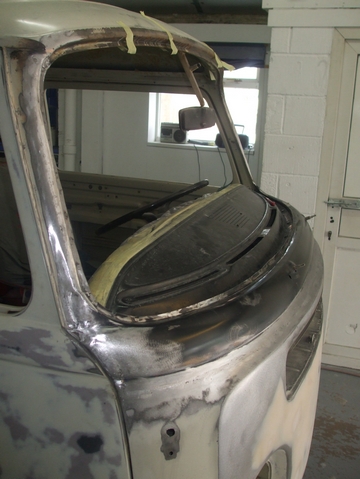 Middle panel bare metalled and skim coated to smooth the many dents and waves out.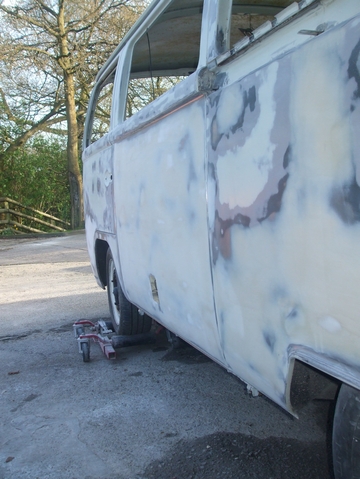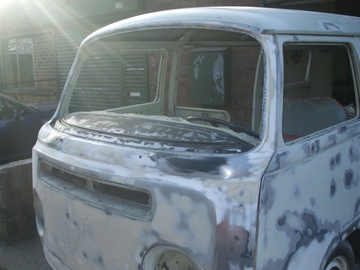 Dash top prepped.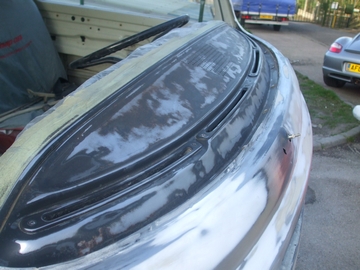 Spare wheel well started to get prepped.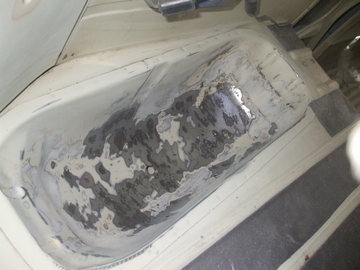 Seat backs and wimdow frames also.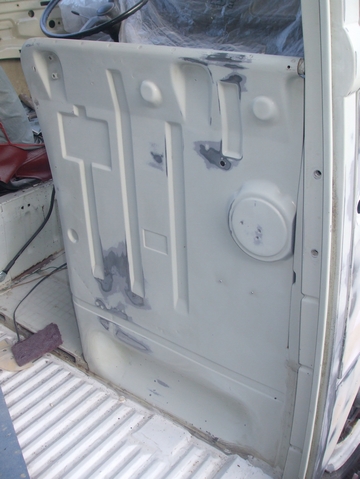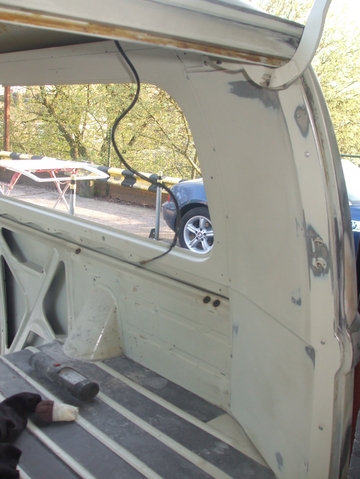 Dents in the roof repaired before the rest of it was sanded.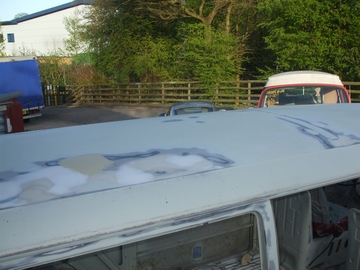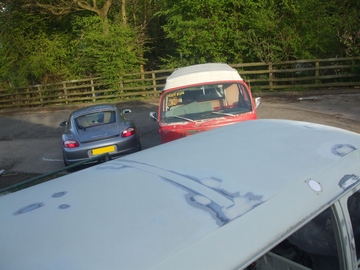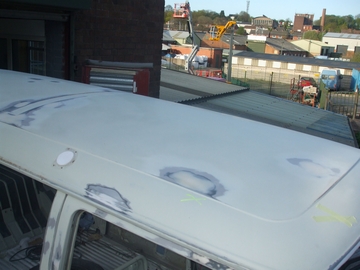 Window rubber trial fitted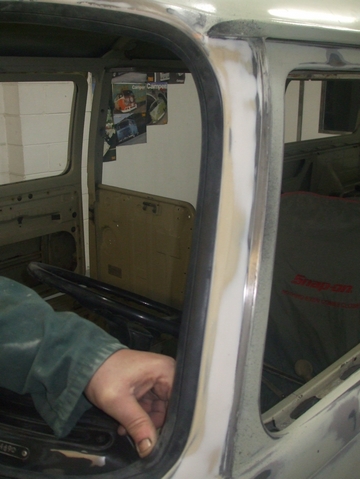 Spare wheel well primered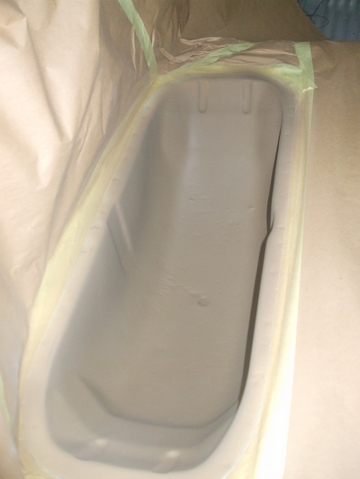 Anti chip painted.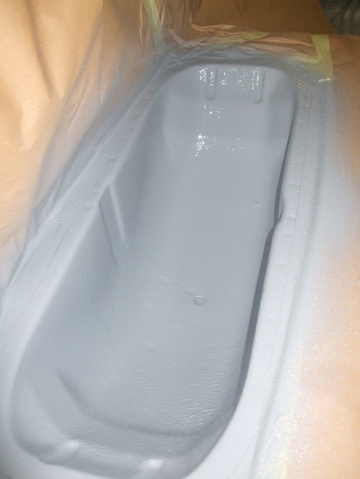 More repairs to the roof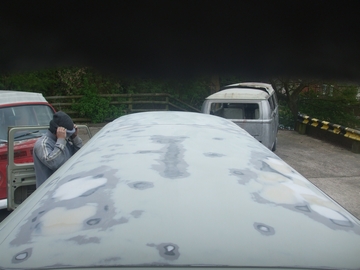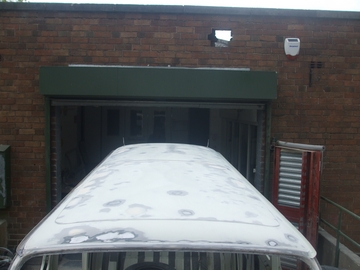 Door pins seized in and heads rounded so we had to weld a nut on top to crack it off.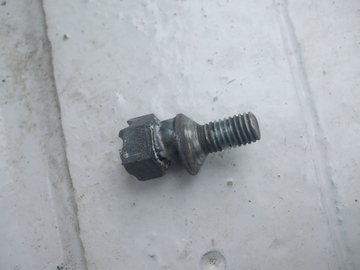 Engine tray stripped and surprisingly very rusty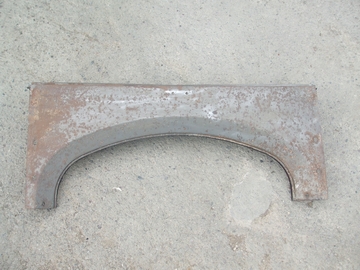 De rusted now onto panel beating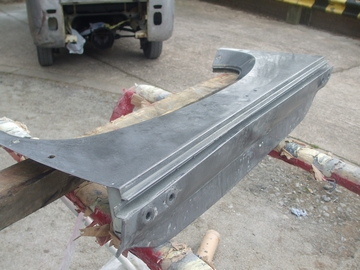 Bottoms of the doors.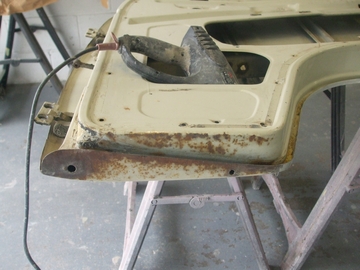 Rolled into the booth (finally) and baked.
We could of had this van in primer 2 weeks prior, due to our attention to detail and finding rust under the original paint it took slightly longer and we removed slightly more original paint than anticipated as pictures show.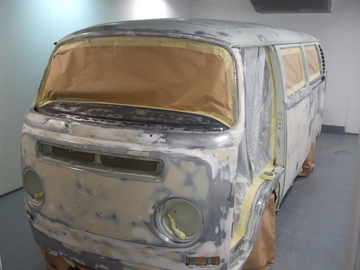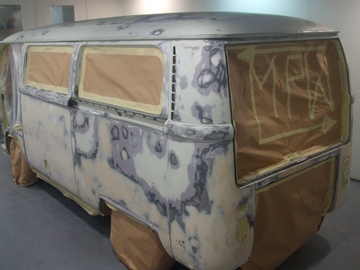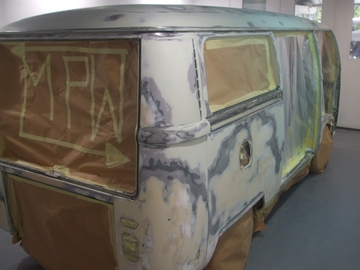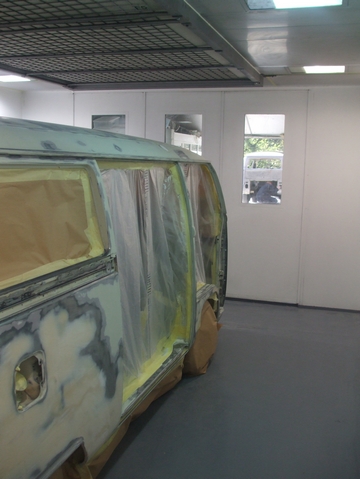 Corrosion resistant sealer.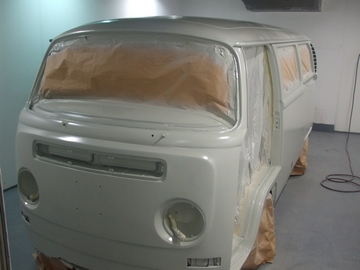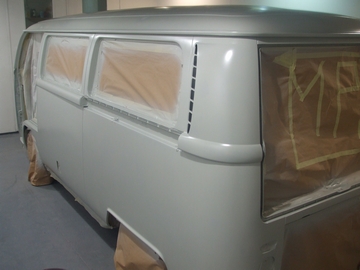 2k primer/surfacer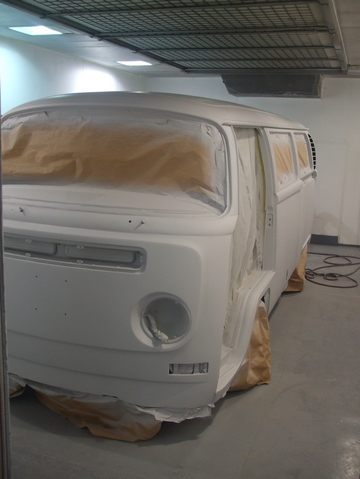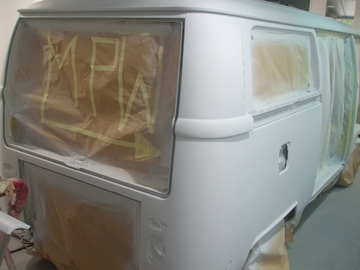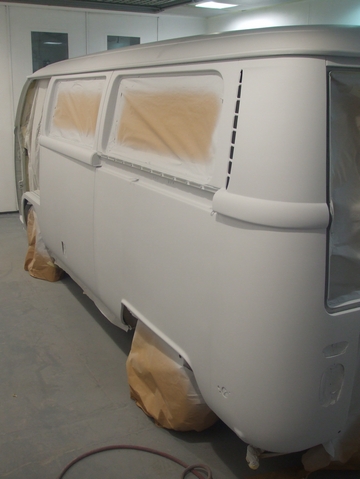 Guide coated.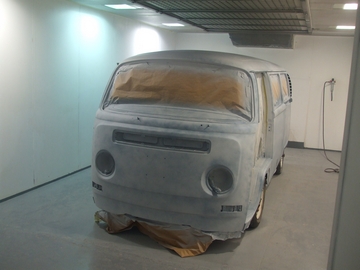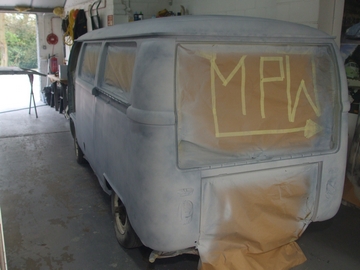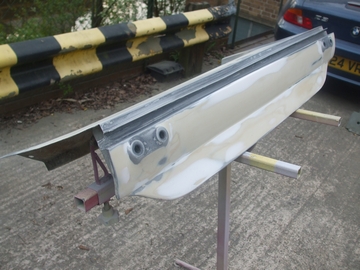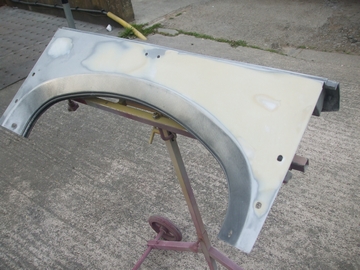 Parts sealed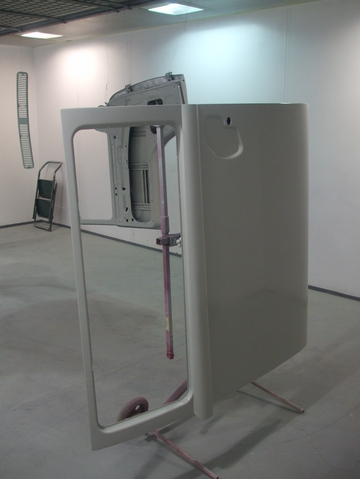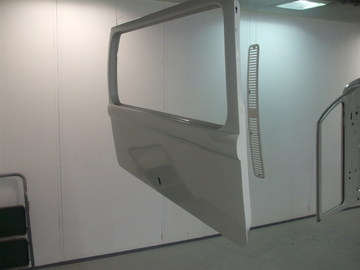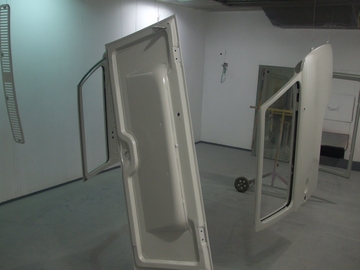 Primer surfacer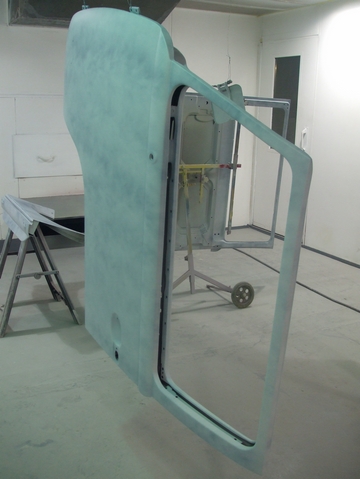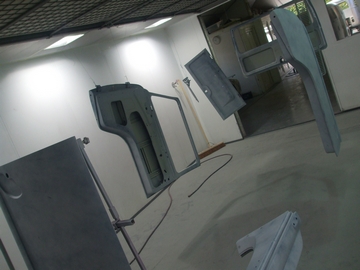 Shell all blocked down and looking straight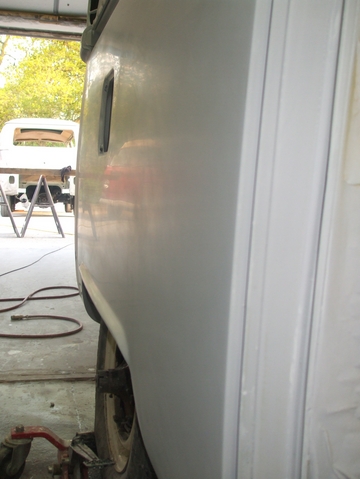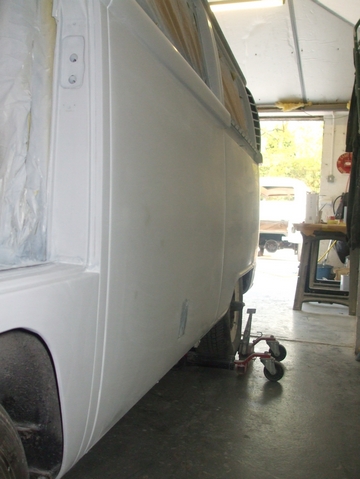 Dents found inside of the window frames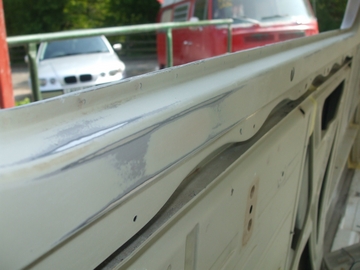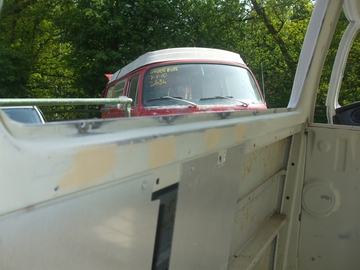 Inside top coated in Pearl white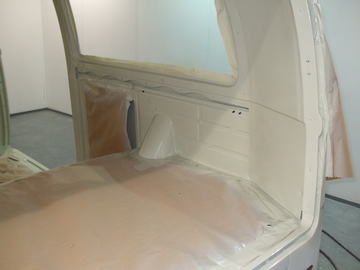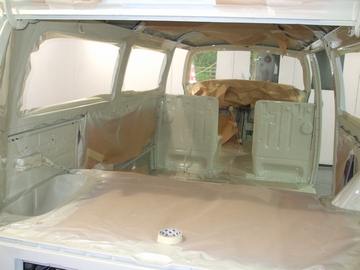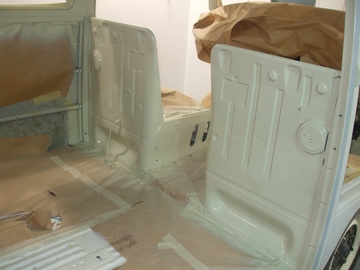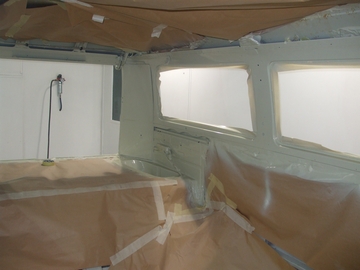 Battery tray painted.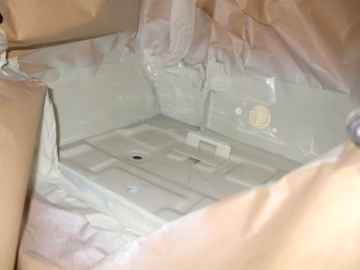 Vents painted properly.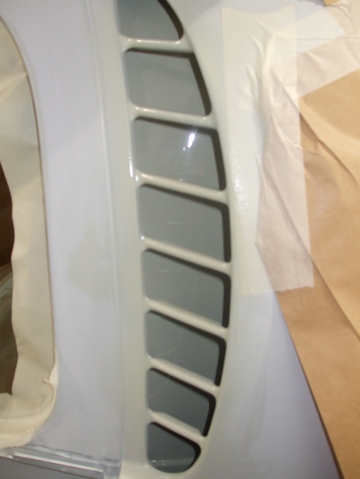 Taped out and ready !!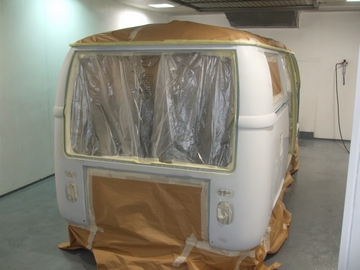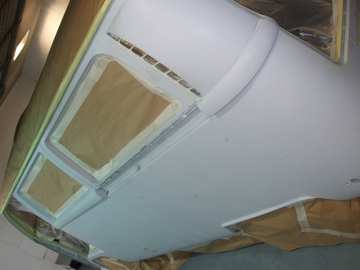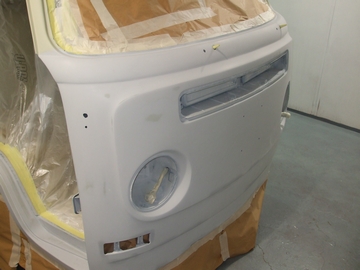 Painted in l87 pearl weiss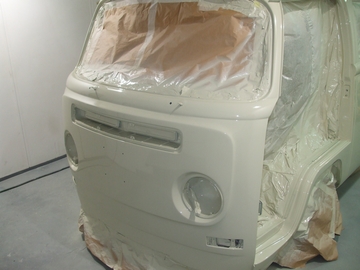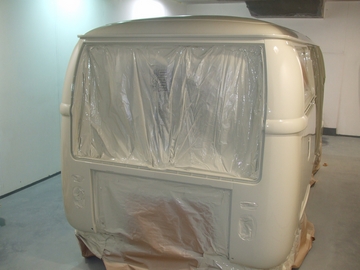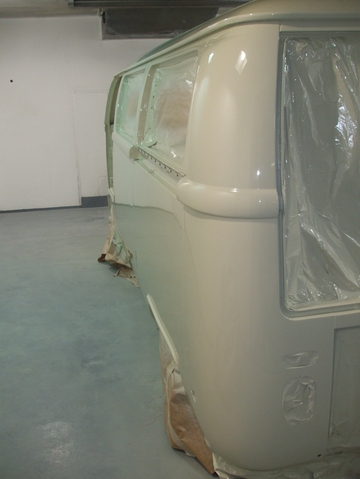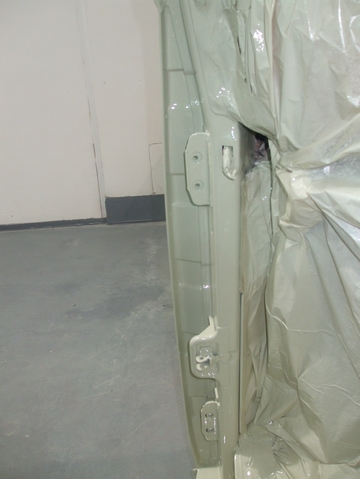 Another one looking straight.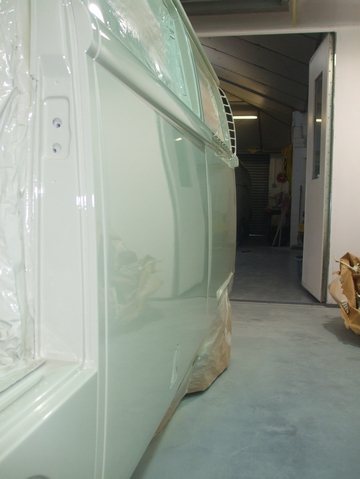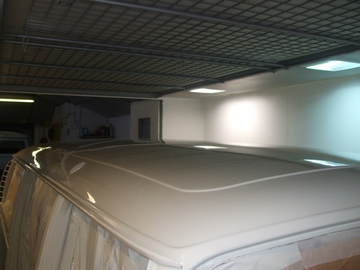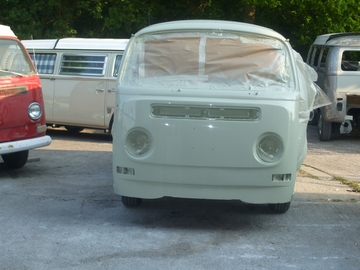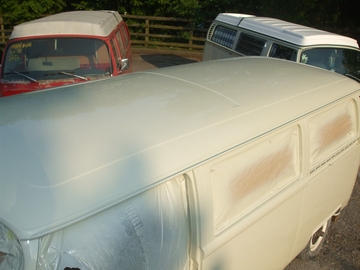 Parts painted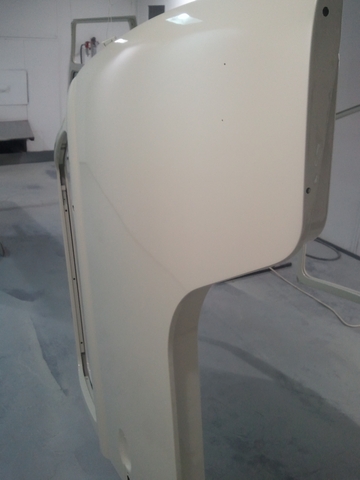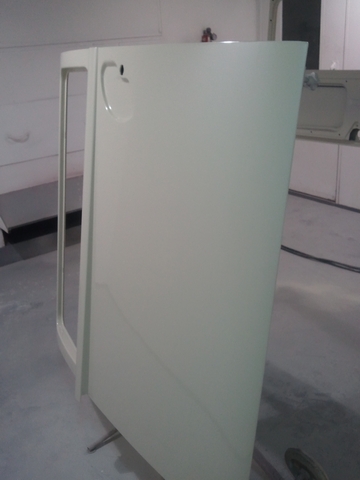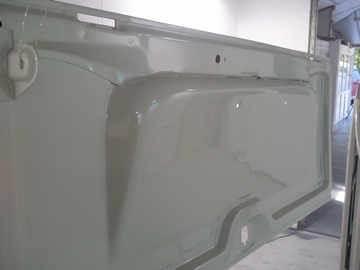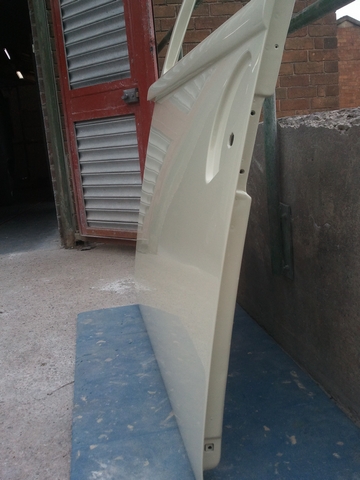 Shell polished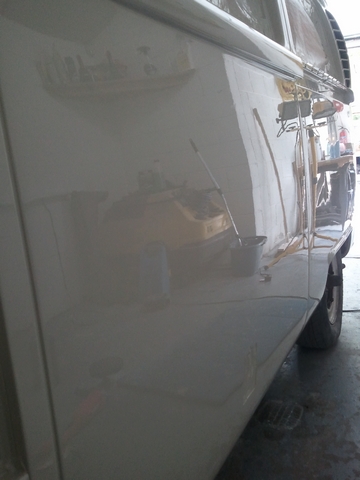 Dash painted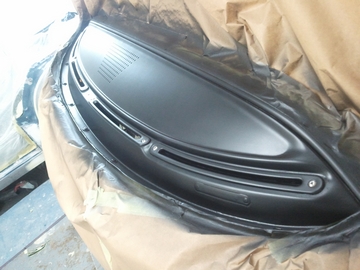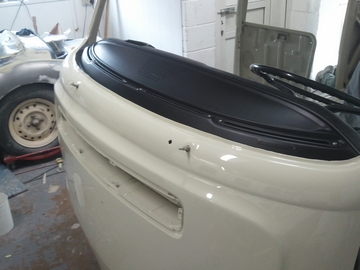 New Stainless bolts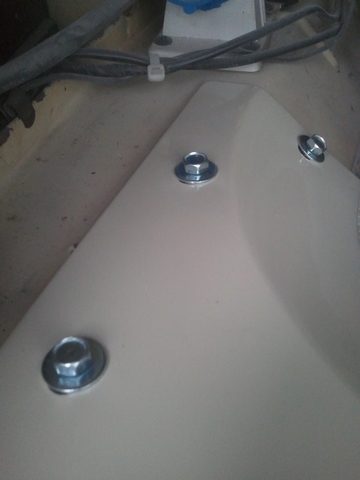 Windows fitted with deluxe trim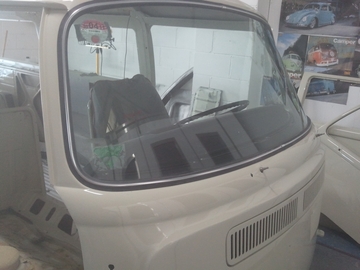 Built back up, m-o-t'd and ready to go!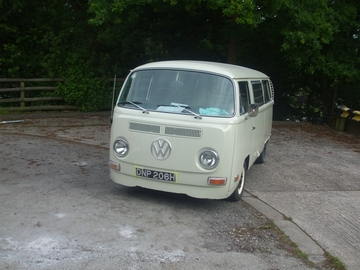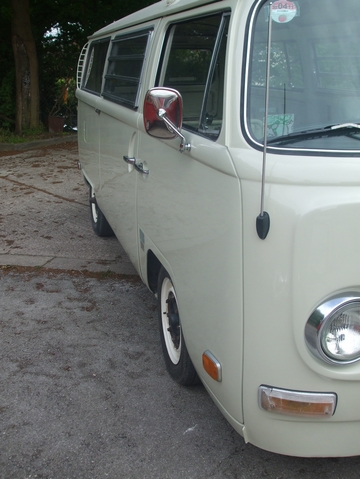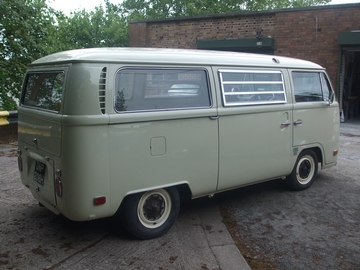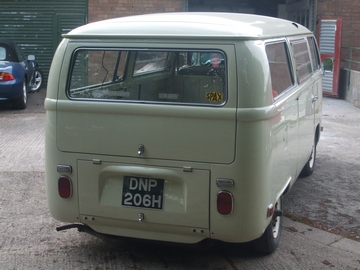 Here at his first show Mel was awarded winner of camperjam 2011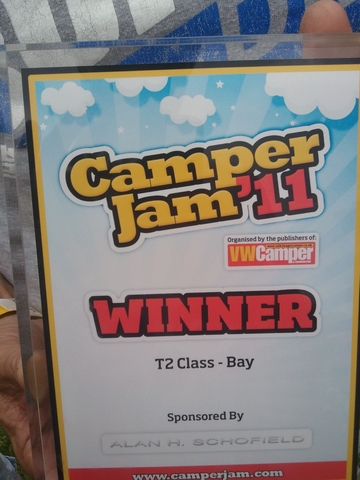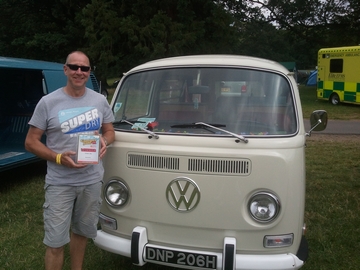 You can follow other blog entries via the RSS feed. You can also leave your own response. Site administrator reserves the right to reject any replies that are deemed inappropriate.

Comments ( 2 ) - Add Your Comment
---
Superb quality work. I have just e-mailed you for a quote for a FULL body restoration on my 71 Deluxe withrun roof.

Excellent work!

by Gareth Lloyd on 7 March 2011 1:36
---
I wished i had waited now for you guys to fit me in, TOP WORK, sorry.

by John on 30 April 2011 4:25
---