Gareth's Sunroof , Bumper And Parts
posted on 23 October 2012 | posted in Gareth's Sunroof , Bumper And Parts | ( 0 ) Comments

---
Bent and rusty irons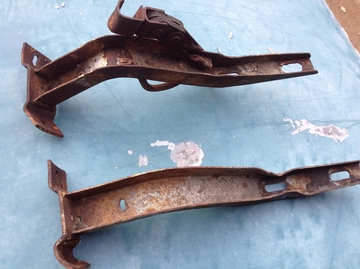 Looking straighter !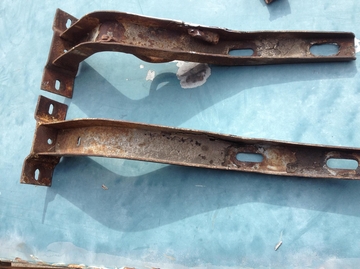 Tow hitch cut off!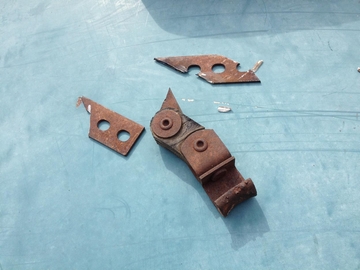 Over riders beat Straight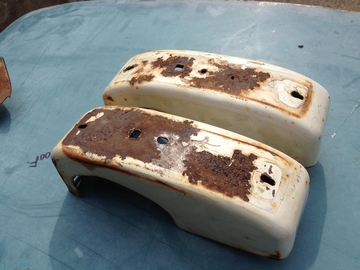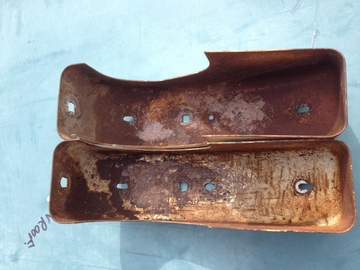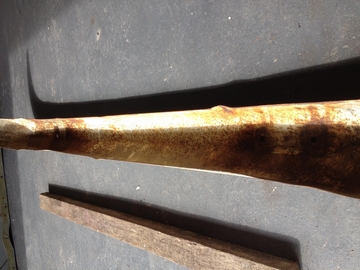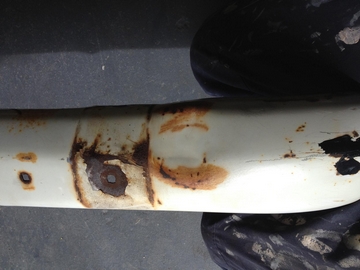 Bumper Panel beated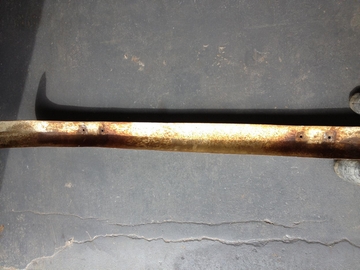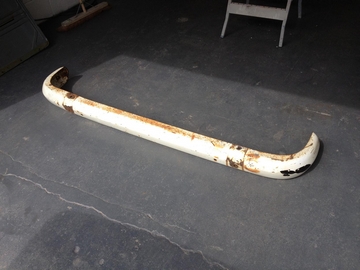 Inner sun roof had small rot holes, looks like a possible water trap in its past life where it had been sitting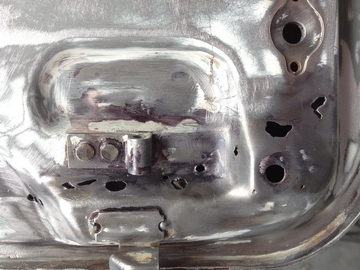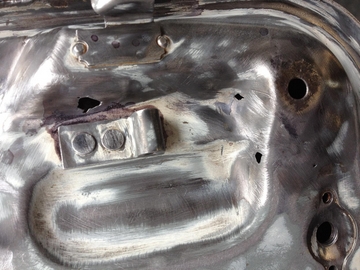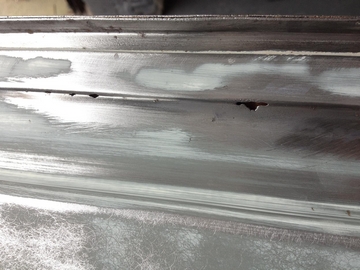 Small parts dipped in acid to remove all traces of rust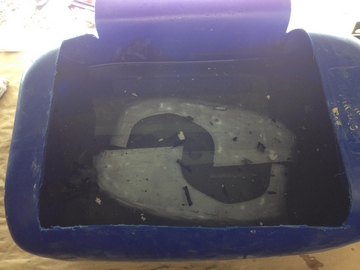 Doing its job nicely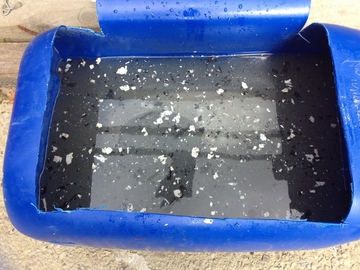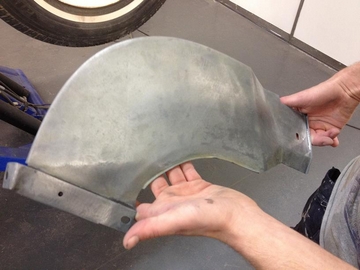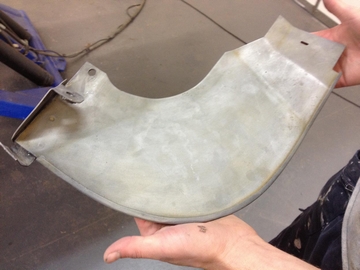 Phosphate Etched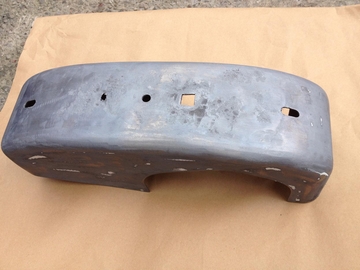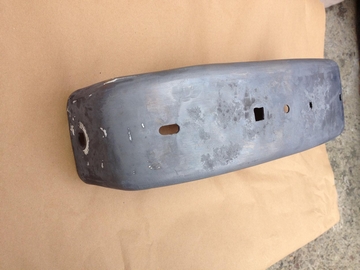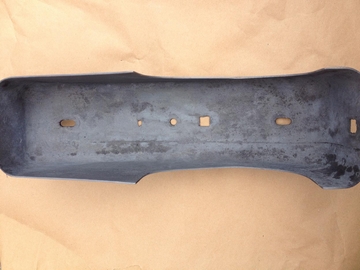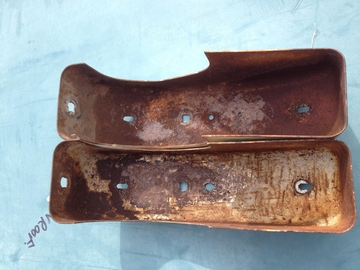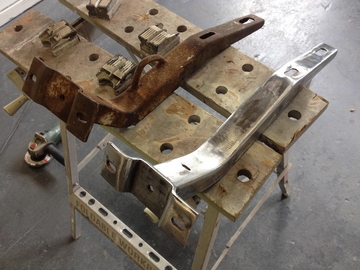 Inner sunroof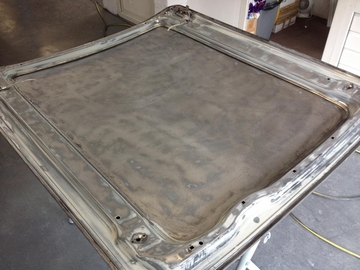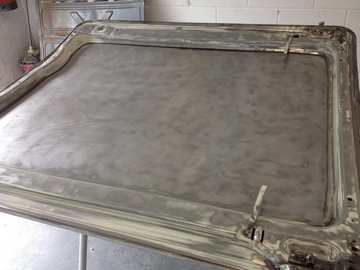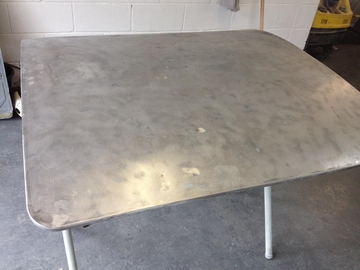 Sunroof slider Bare metalled and beat to shape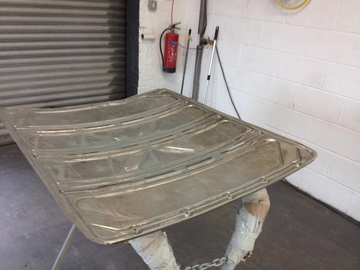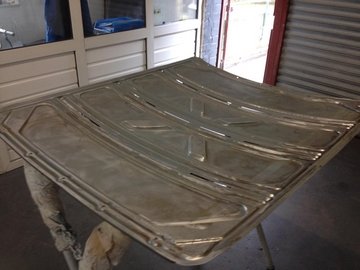 The sunroof was badly oil canning in the middle so we heat shrunk it to stiffen it back up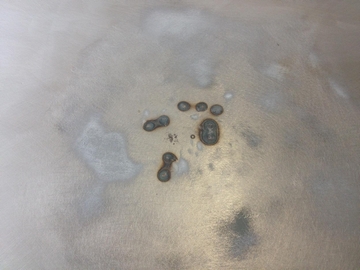 Panels ripple free awaiting primer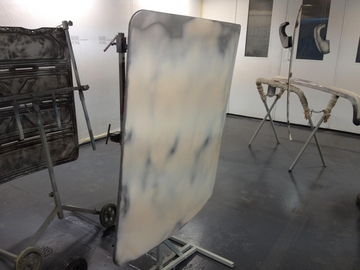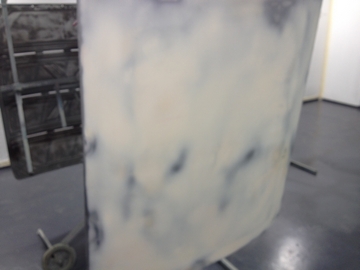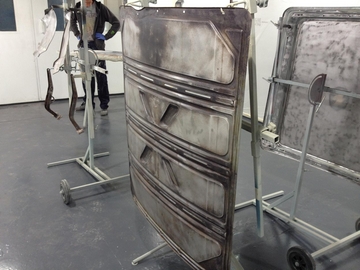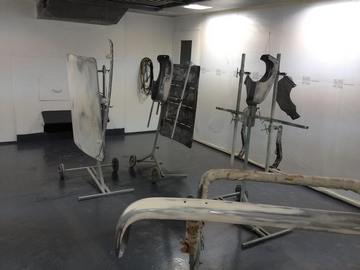 Panels painted in Cloud White and the splash guards and irons painted in Black underbody coating as these are most prone to salt and corrosion.
Sunroof slider finished in semi gloss grey awaiting trimming.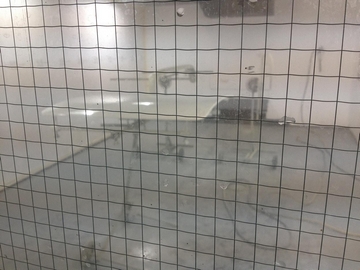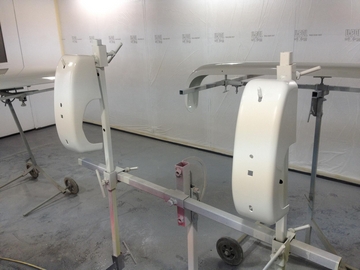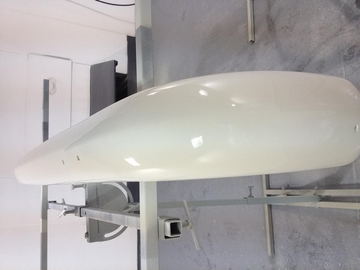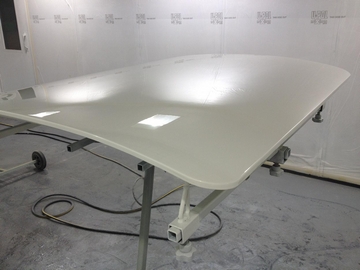 You can follow other blog entries via the RSS feed. You can also leave your own response. Site administrator reserves the right to reject any replies that are deemed inappropriate.

Comments ( 0 ) - Add Your Comment
---