Gareth's 21 Window Samba
posted on 27 November 2012 | posted in Gareth's 1967 21 Window Samba | ( 1 ) Comments

---
Heres Gareth's 21 Window Samba it has previously been partially stripped and already had the welding work carried out to the bottom half.
It is in for a full bare metal body restoration inside and out.
Here's how it arrived!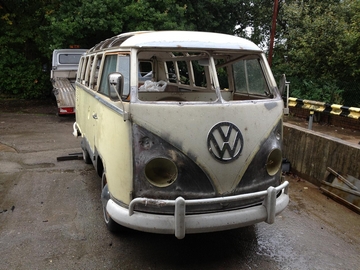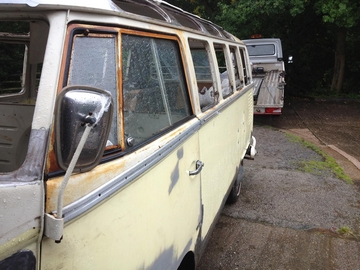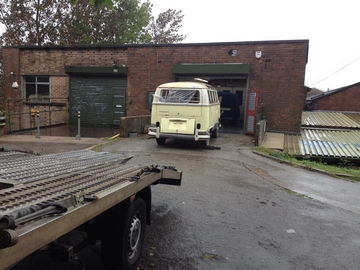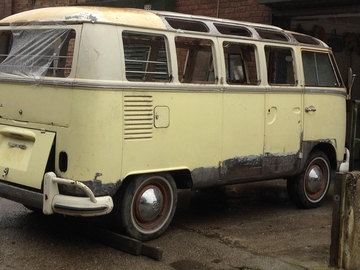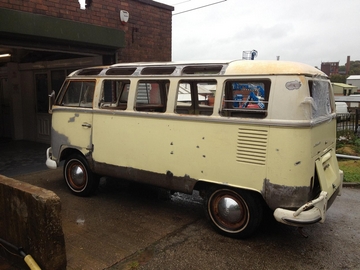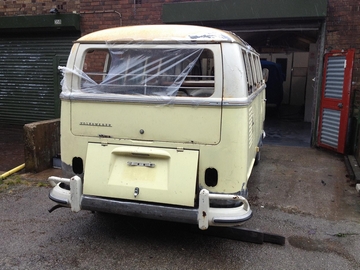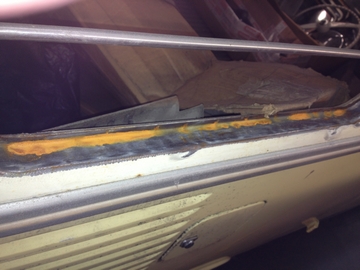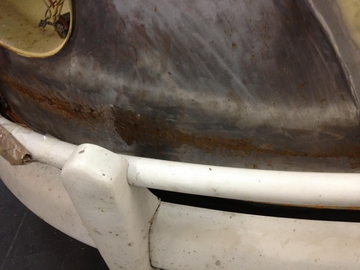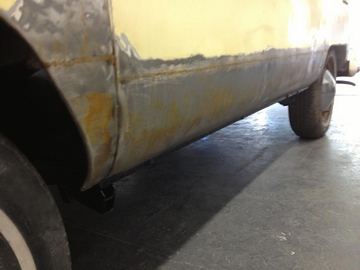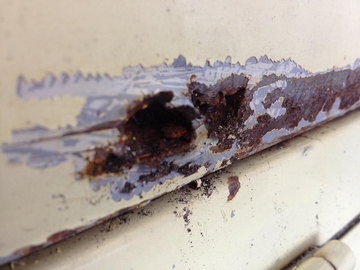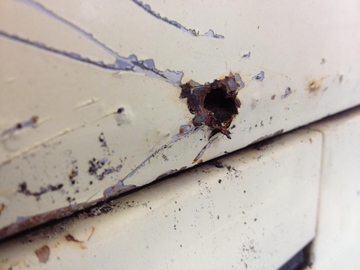 Plenty of panel beating to do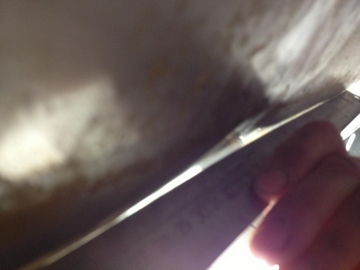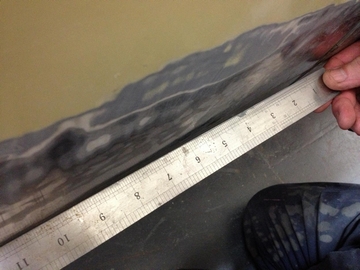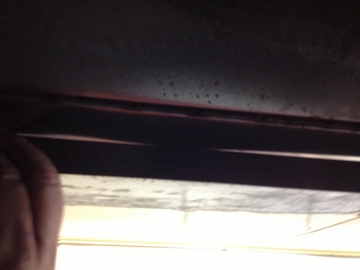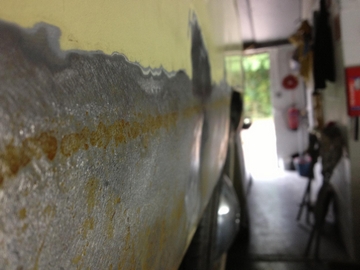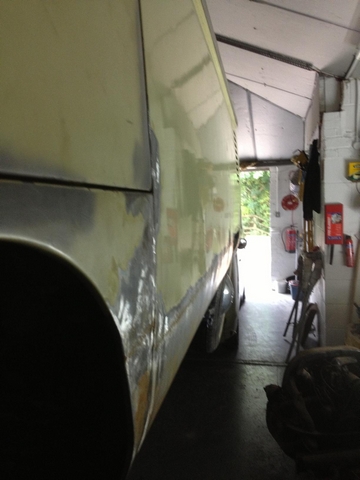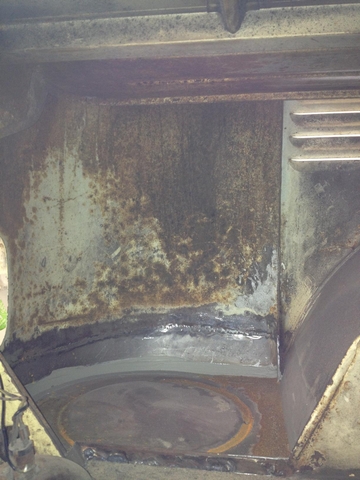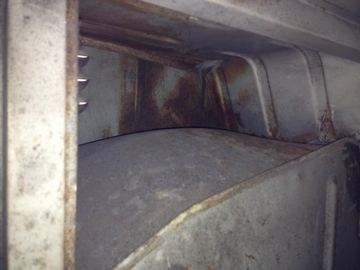 Door was sticking out badly but quickly rectified although we will hang them properly before paint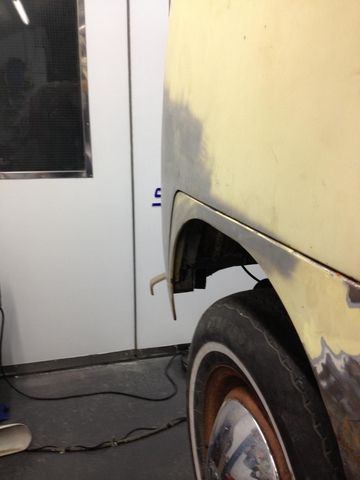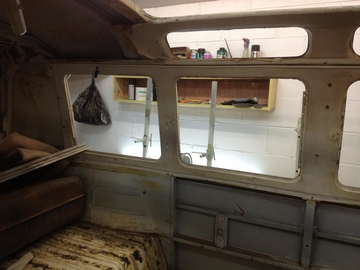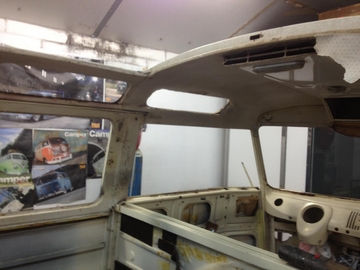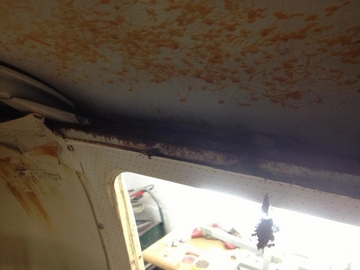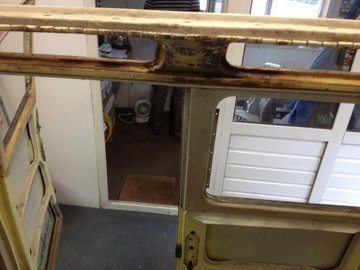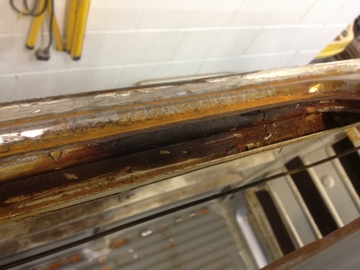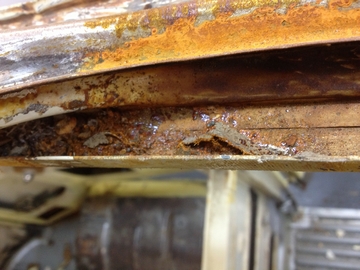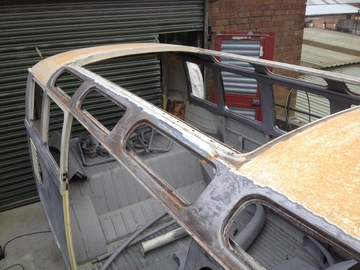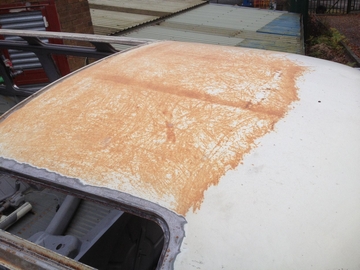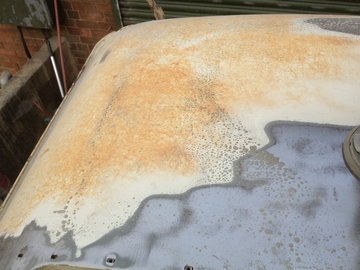 We decided to sandblast the four wheels, inside cab area, rear window frames, bulkhead, body seams, apatures, bumpers and all accessories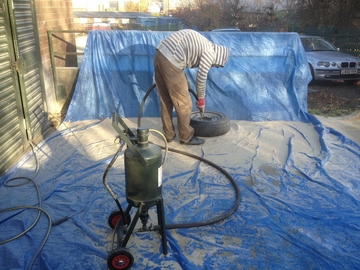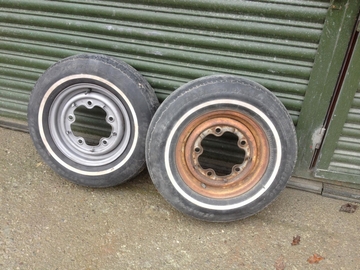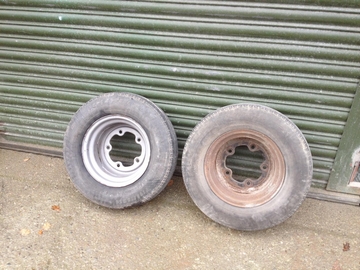 Due to it having a lower front previously it was pretty warped, as the weld was very strong but thin the puller was just ripping holes in the metal. The only way of repairing this low spot without abusing the use of filler was to lead fill it which made it a lot more solid and more true to the shape.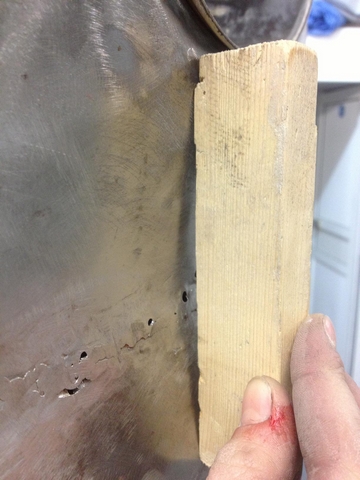 Firstly the weld was filled so it didnt have any holes left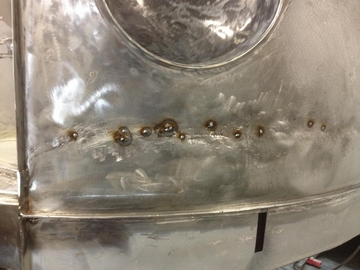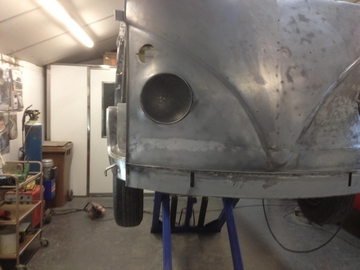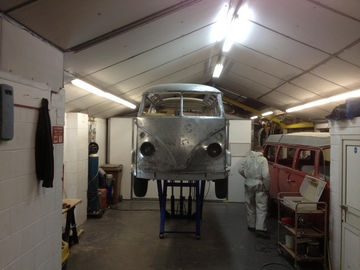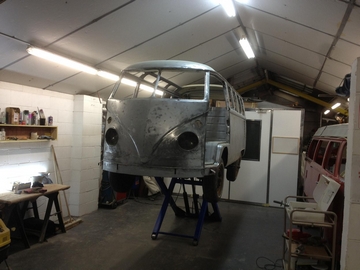 More Rot found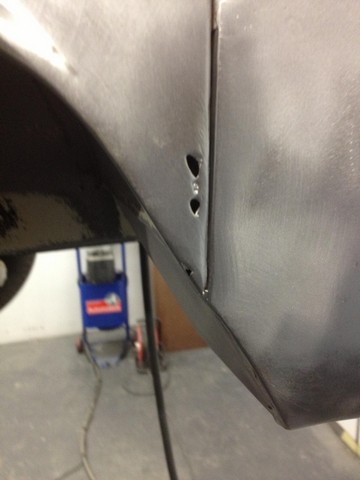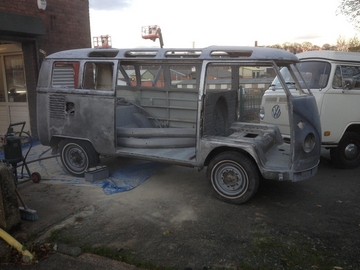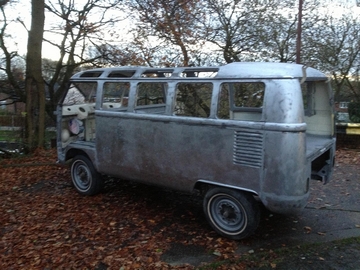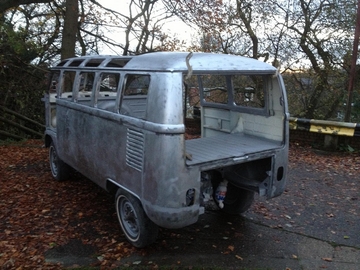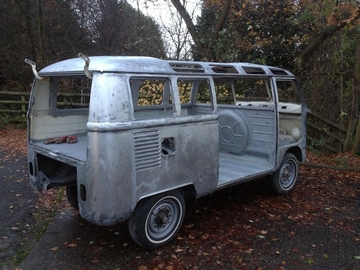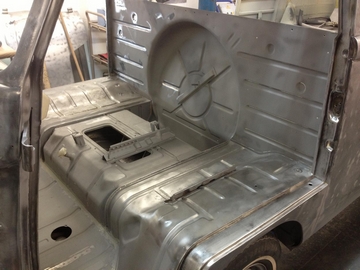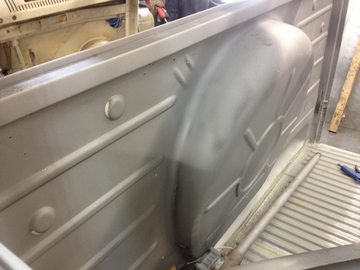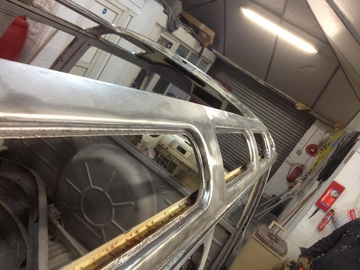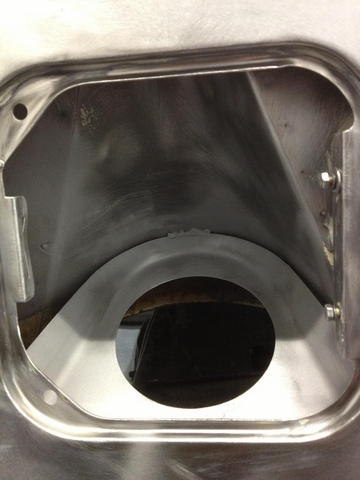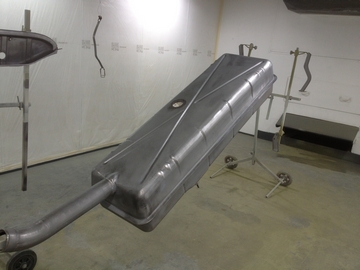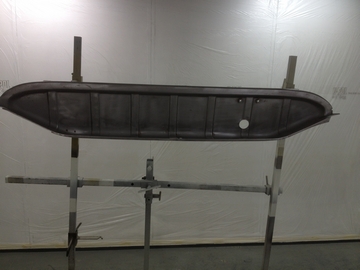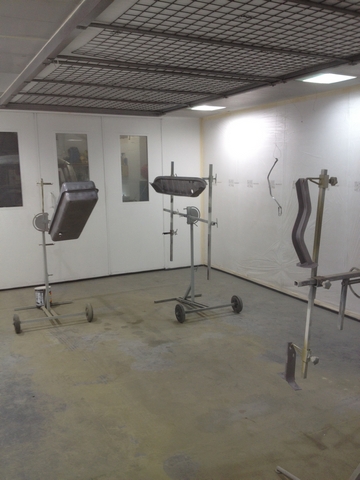 Tank and bumper irons Blasted, primed and painted to a semi gloss finish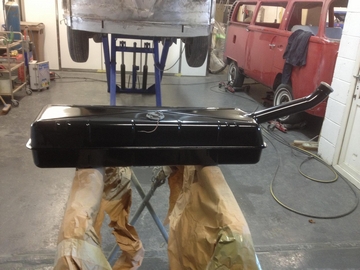 Door bottoms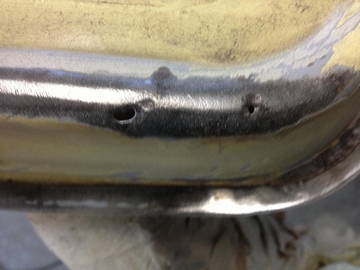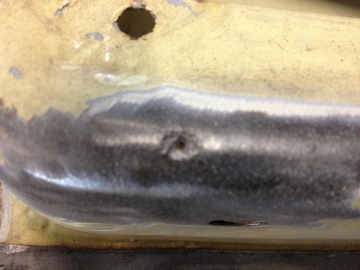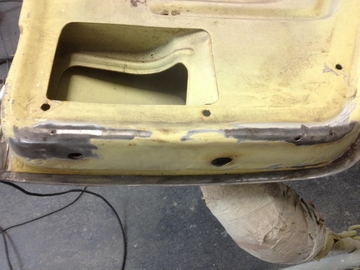 Welded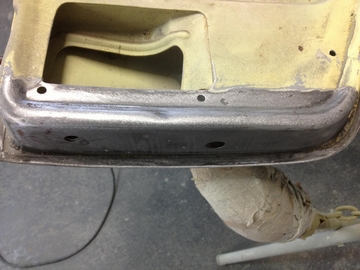 Roof beck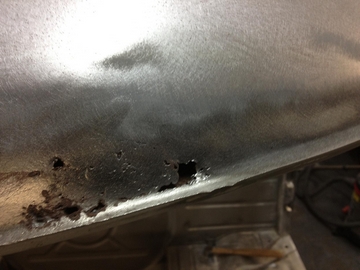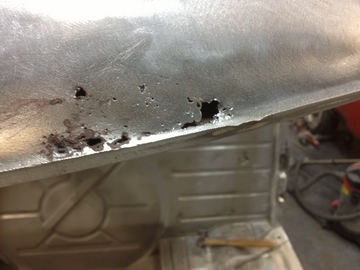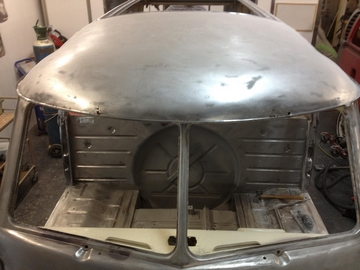 Door bottoms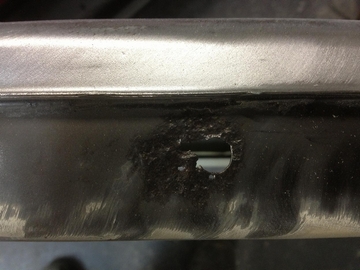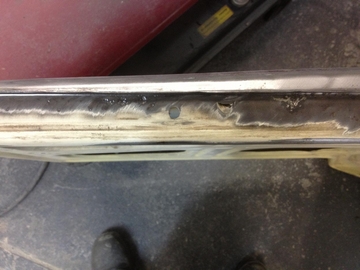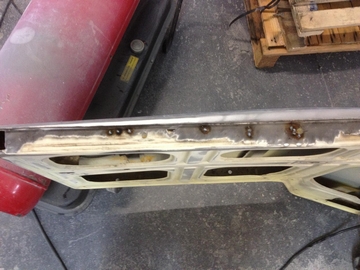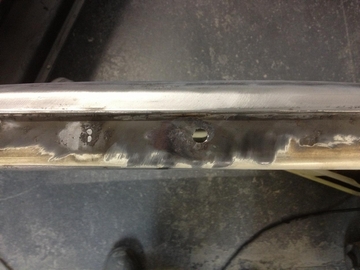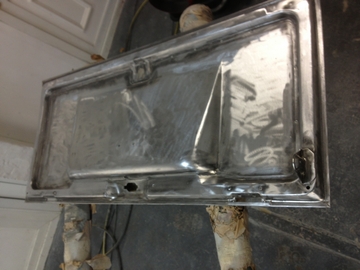 Plenty of heat shrinking going on to get the long panel straight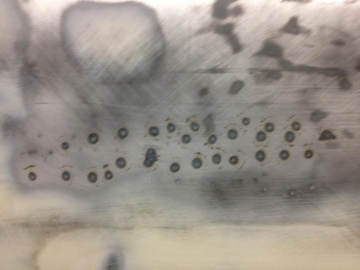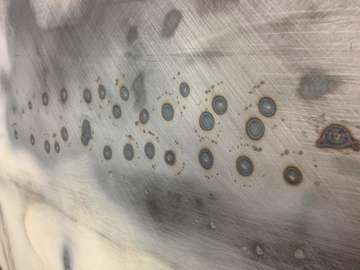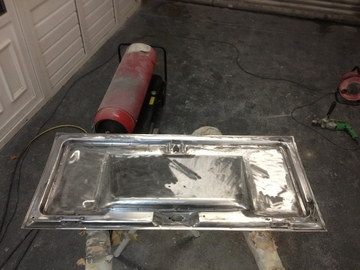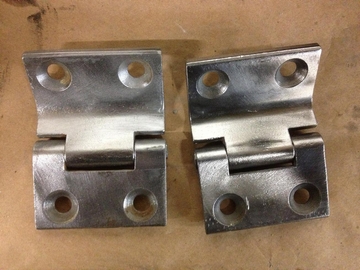 Whilst checking the edges we noticed there was no thread inside the cargo door hinge housing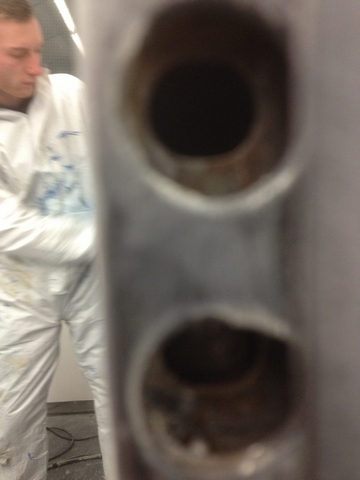 Here's how it should look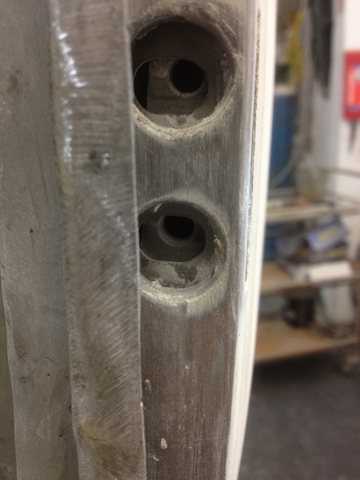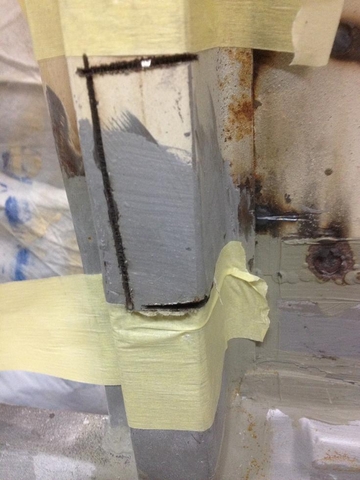 Here's what we found when cut open, the thread had bent and slipped down in it's collar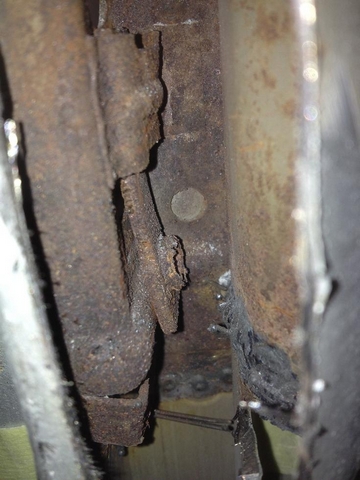 Bent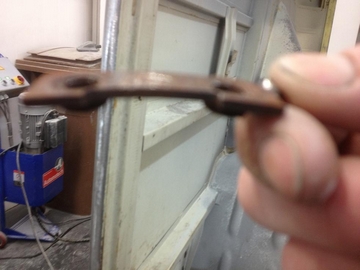 straightened then re fitted and welded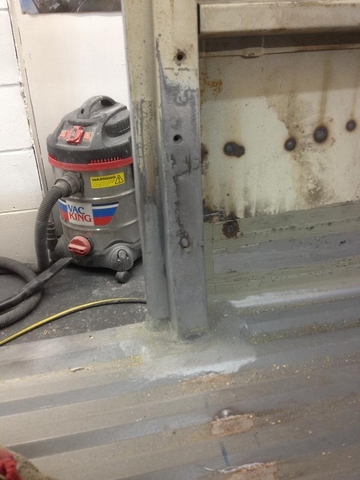 Now back in it's place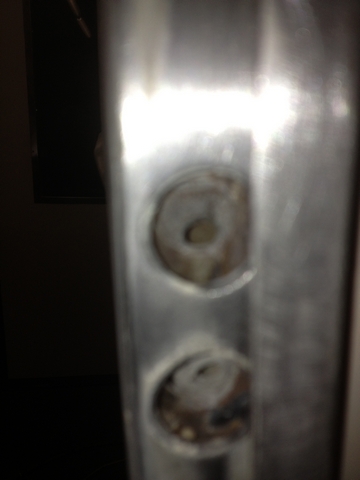 Roof rot found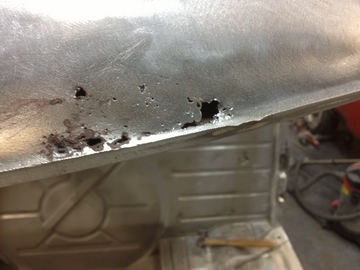 What we cut out, a previous repair !!!!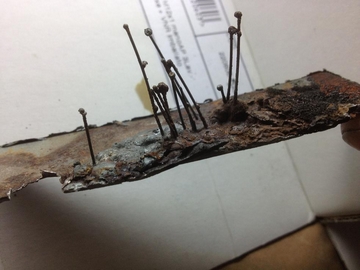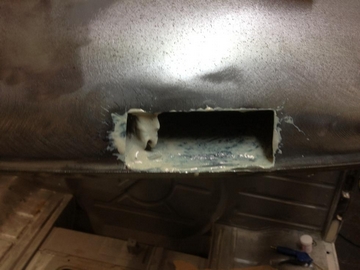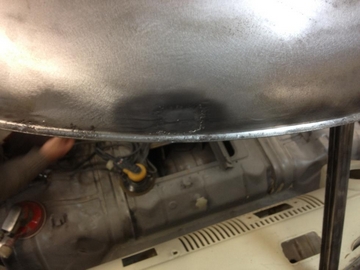 Splits welded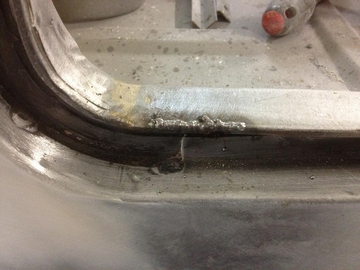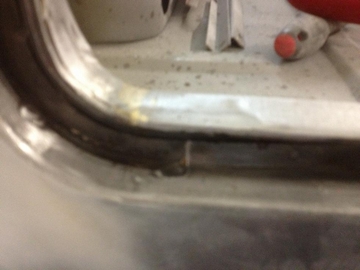 Samba roof windows needed a lot of attention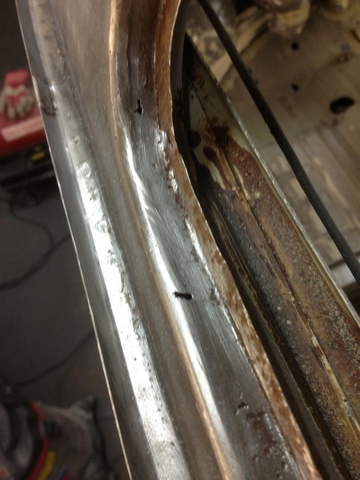 Holes brazed and frames re shaped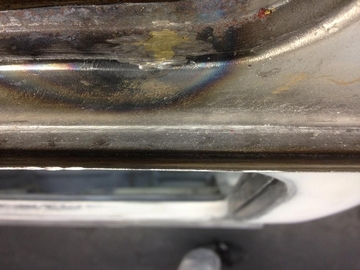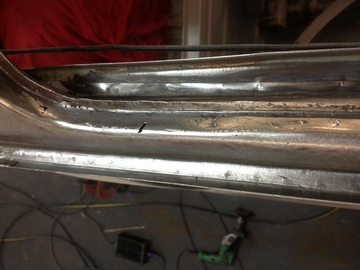 Many grind marks and cuts found in the metal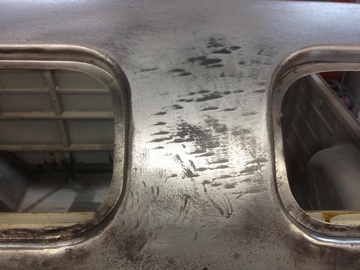 Inside prepped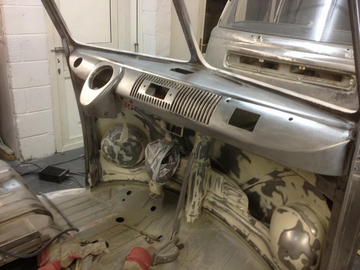 Hard work..... blood, sweat and marks to prove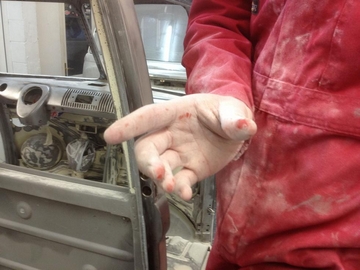 Gutters in poor shape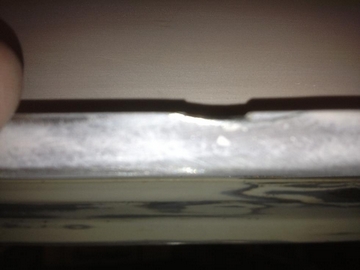 Window latch fixing found on floor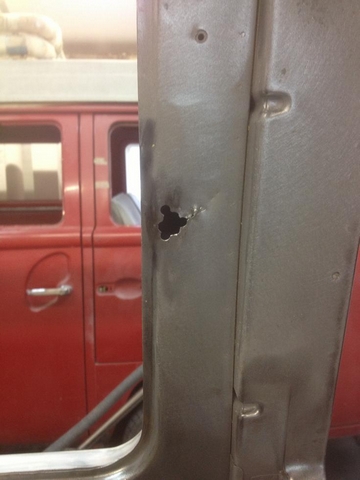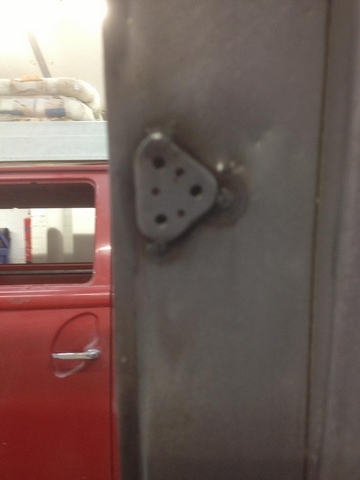 Inner arch showing daylight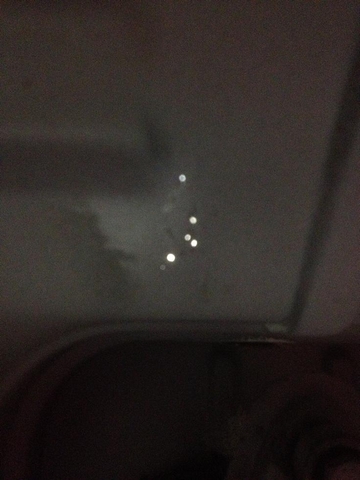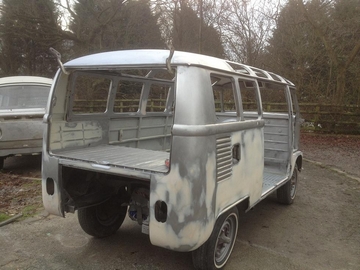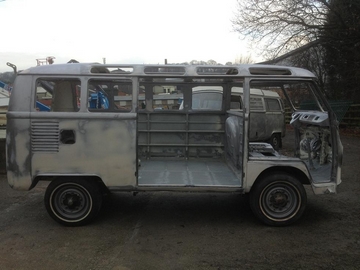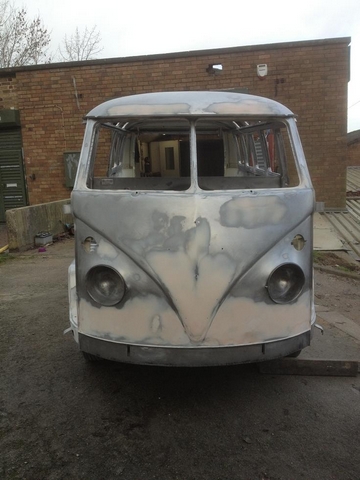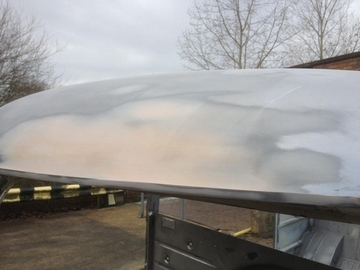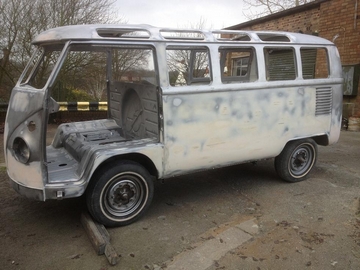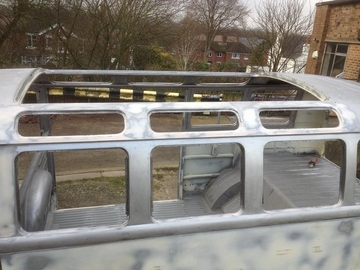 Inside repaired where necessary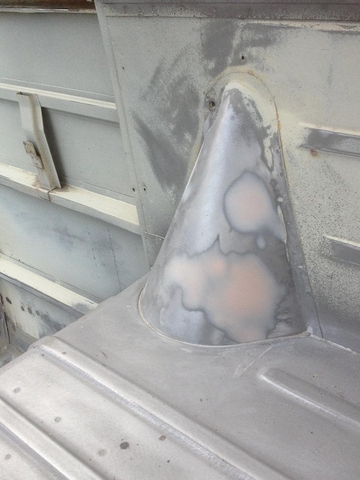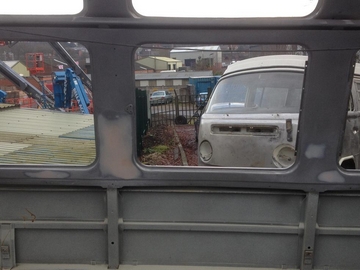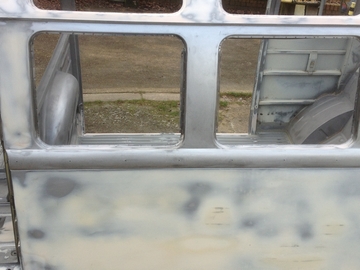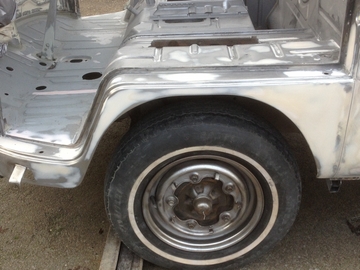 External seams looking more uniform now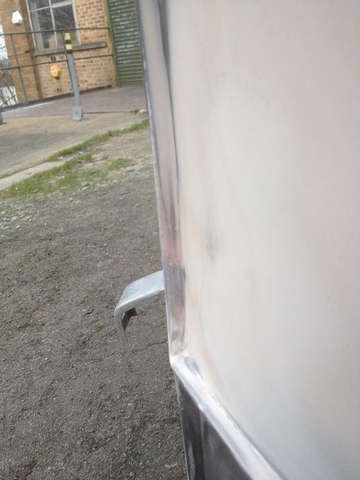 Engine bay blasted and repaired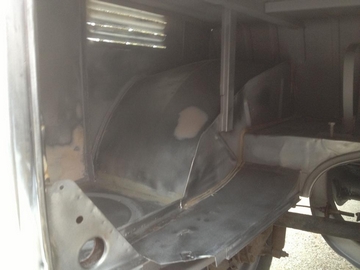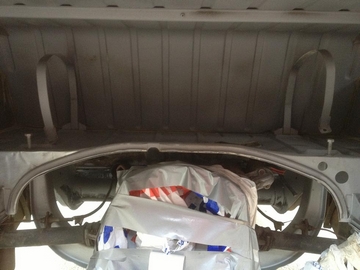 Inner arches blasted and re sealed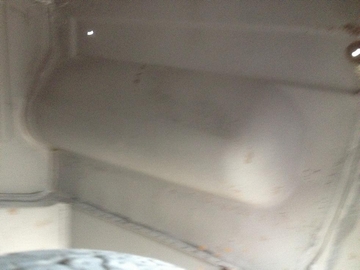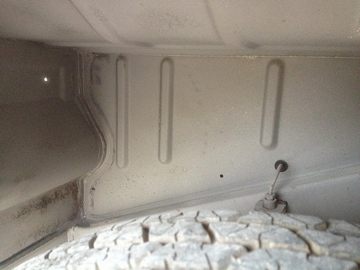 Shell baked at 65 degrees for 40 minutes then Epoxy primed tinted white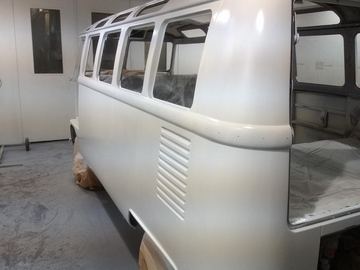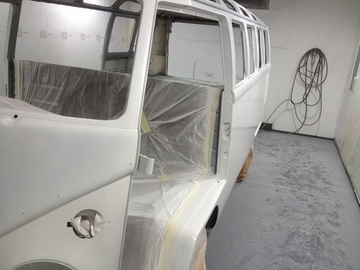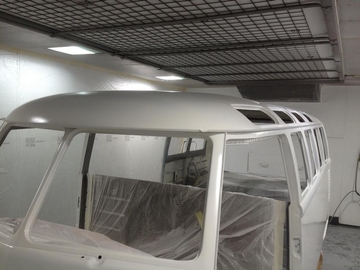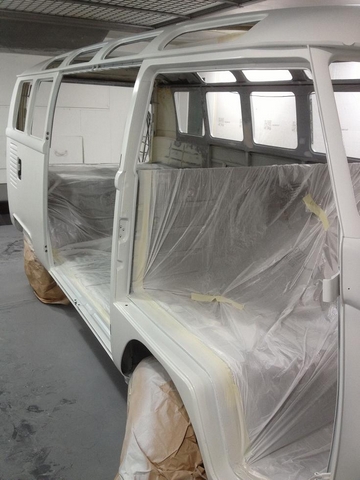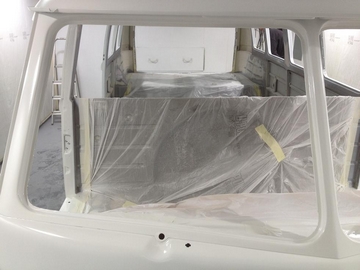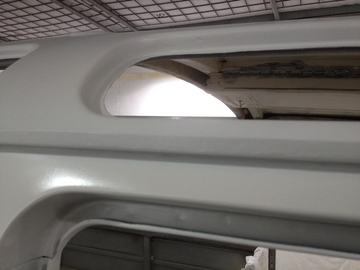 Followed by 2k primer/surfacer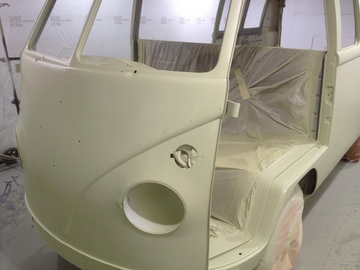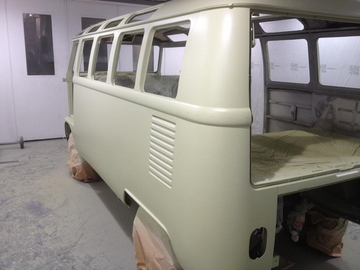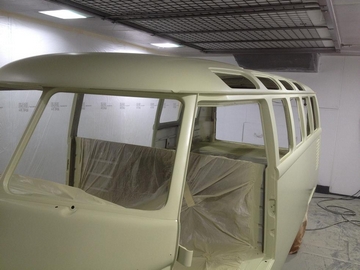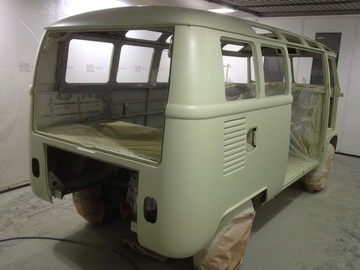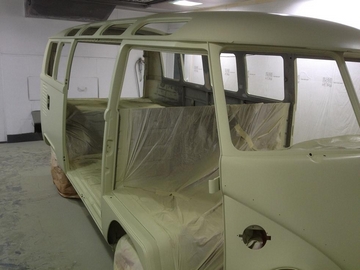 Inside & Engine bay fully prepped and cleaned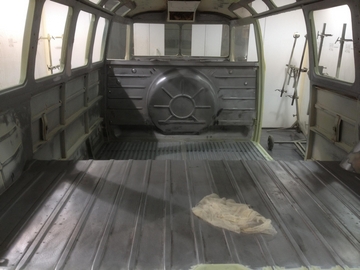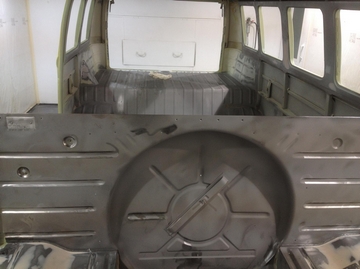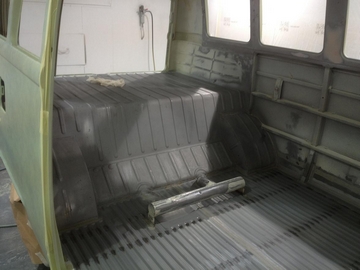 Epoxy Primed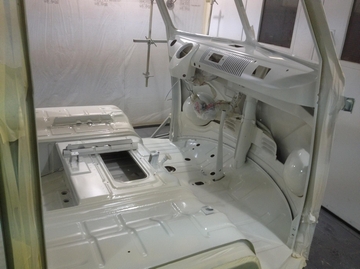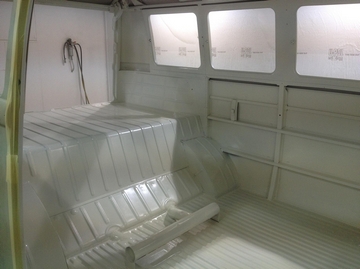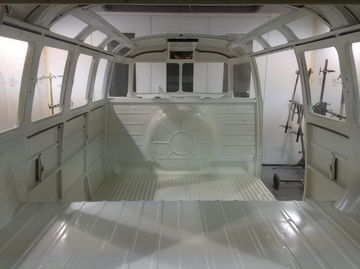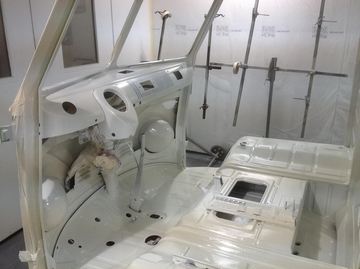 Top Coated in lotus White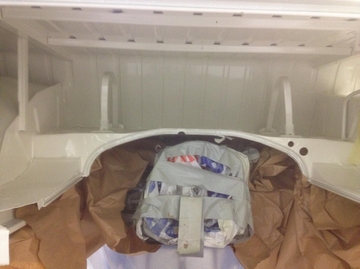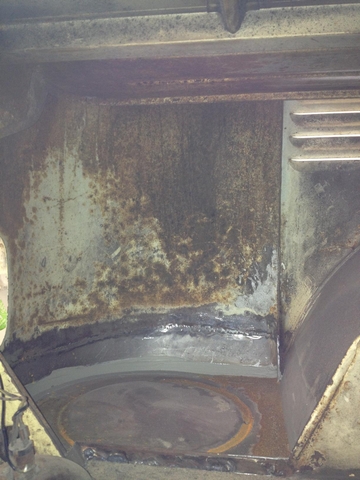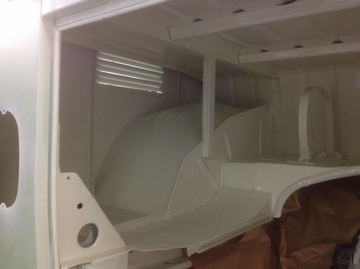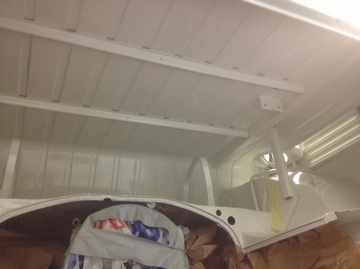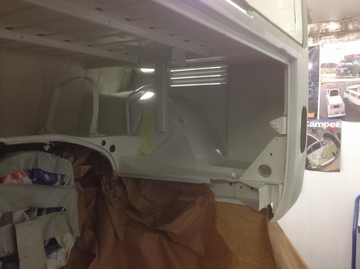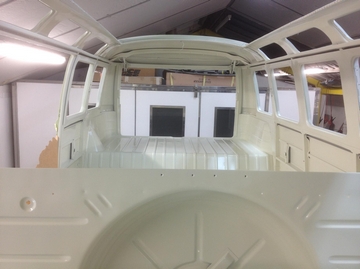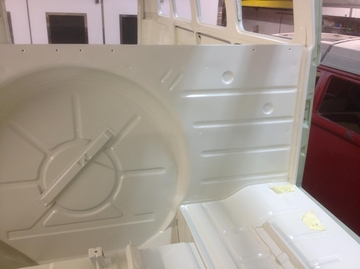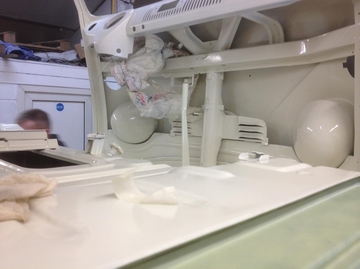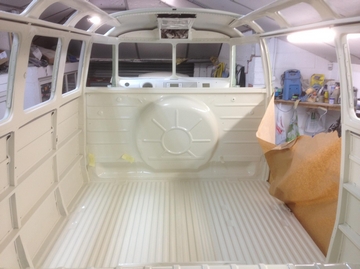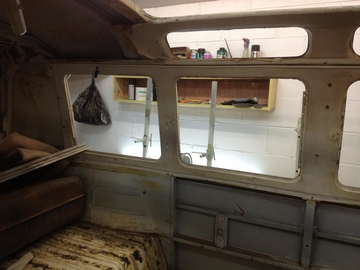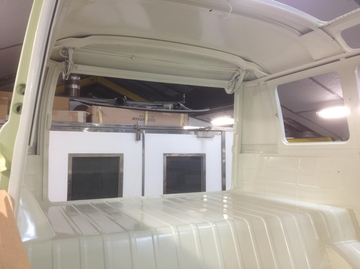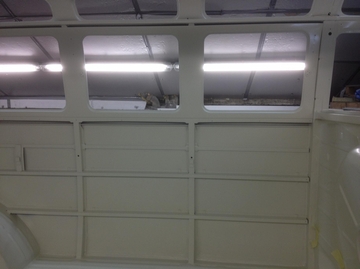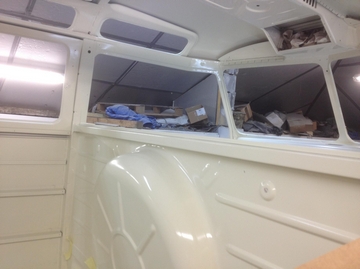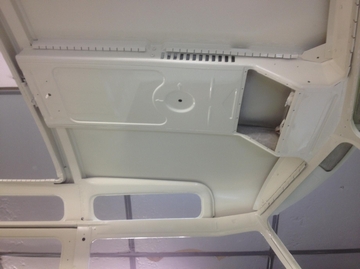 Little bit of rot on the chassis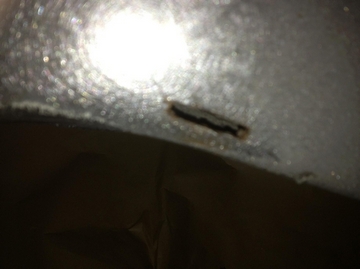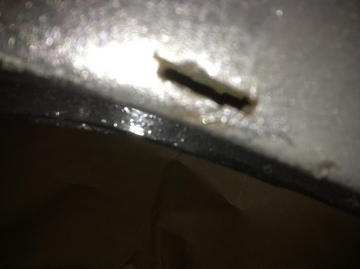 Welded and finished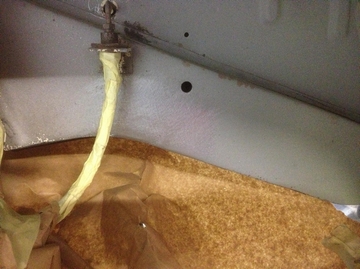 Inner Wheel arches primed and sealed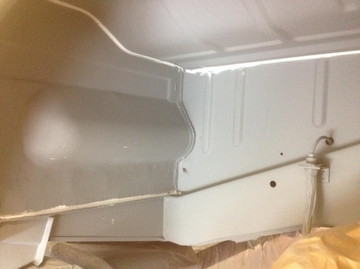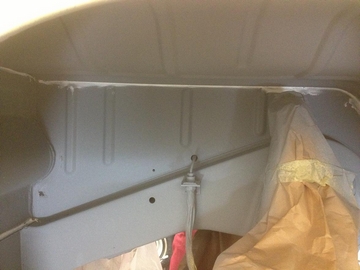 Anti chip coated to stop stone chips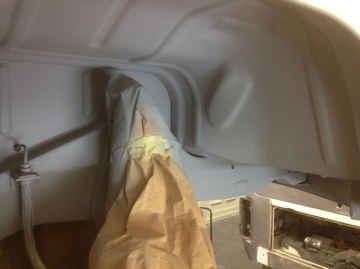 Top coated in lotus white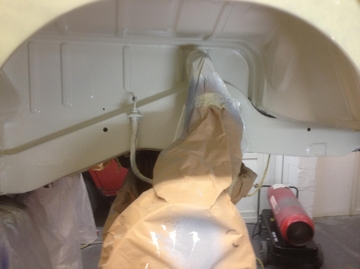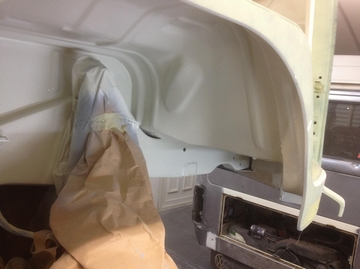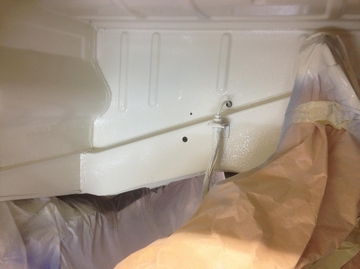 You can follow other blog entries via the RSS feed. You can also leave your own response. Site administrator reserves the right to reject any replies that are deemed inappropriate.

Comments ( 1 ) - Add Your Comment
---
Wow. What an amzing job you have done on this bus!!
It did not look like this last time I saw it!!!
Can`t wait to see it again!

by Andy Cook on 17 January 2013 13:5
---