1302s Beetle Original Paint Matching
posted on 1 August 2011 | posted in 1302s Beetle Original Paint Matching | ( 1 ) Comments

---
Here is David's 1302s beetle, mostly original paint and a very good example in clemintine orange.
Its in for surface rust around the front wing head light, around the bottom underside and on the face meeting the running board. Also on the rear nearside is a non genuine wing which is a poor fit as the whole wing sits a few inches lower down making the tail light look off and the bottom doesnt meet the rear apron flush.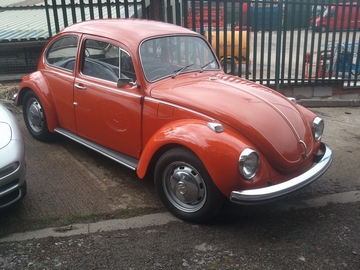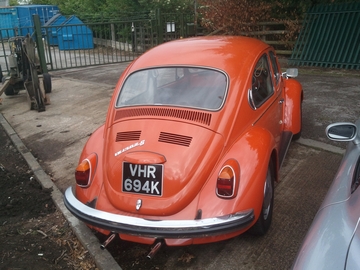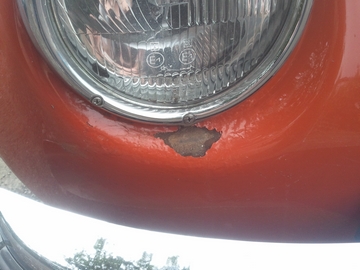 Starting to get stripped!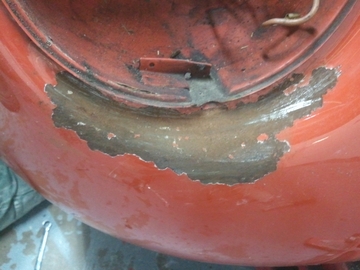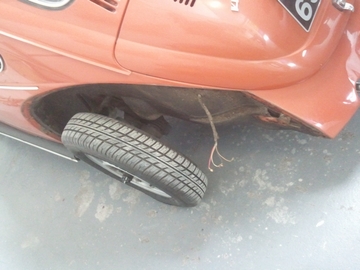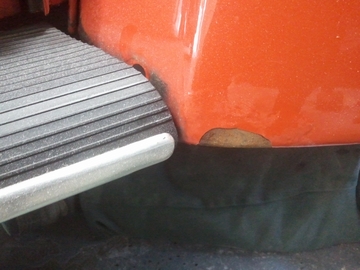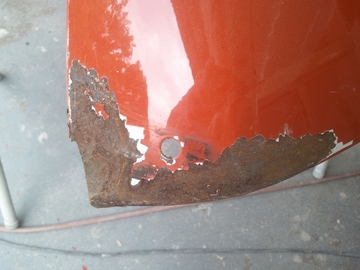 The rough removed with a clean & strip disk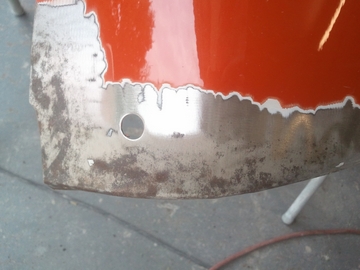 The rest remaining was shot blasted and temporary etch primed.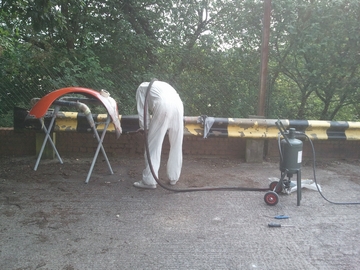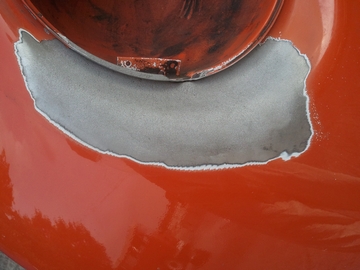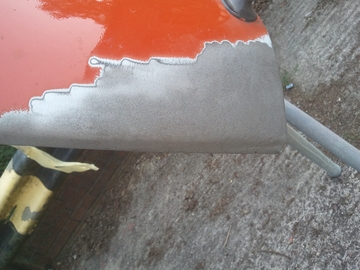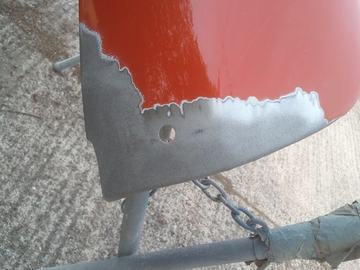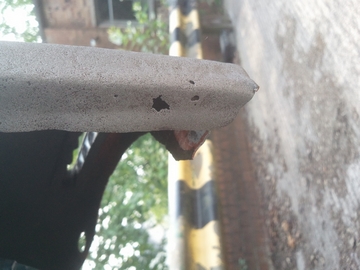 Original old stock wing supplied which was nice to see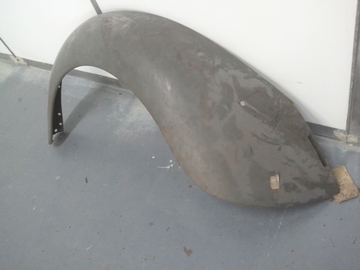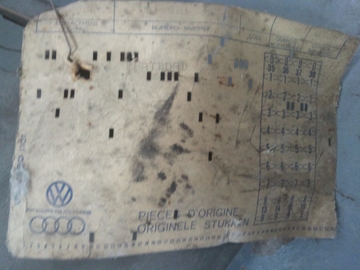 Trial fit, and we're happy !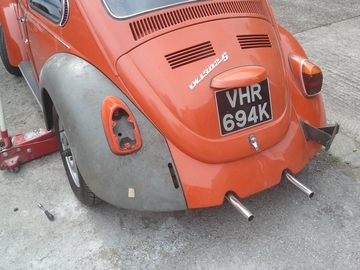 Blasted inside as its been sitting for many years in original transport primer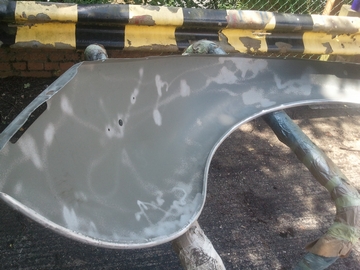 The pin hole lead loaded and any minor dents were repaired.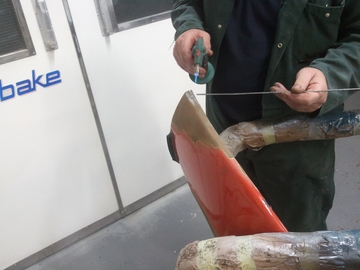 Epoxy sealer went down first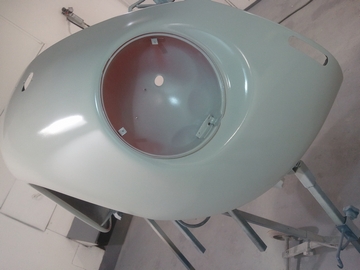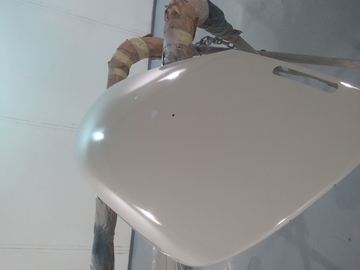 followed by the 2k surfacer primer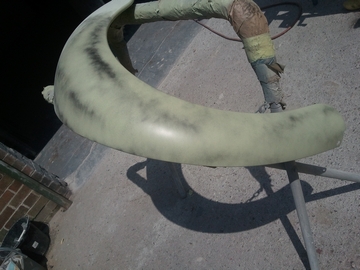 The most part of a day spent buffing the paint to try get the lust back into the orange so we can get the best possible colour match.
As the original clemintine looked nothing like this colour due to fading, now we had to turn to the trusted spectrometer which gave us a very strong match and paint formulation for the panels needed.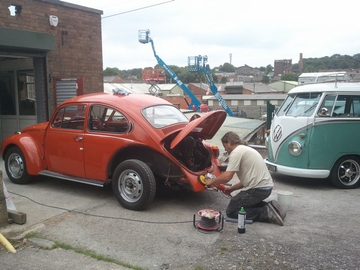 Now the fun part !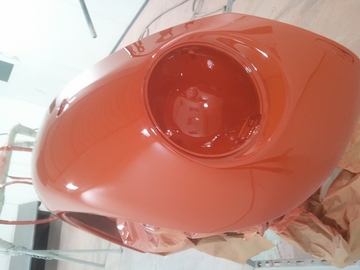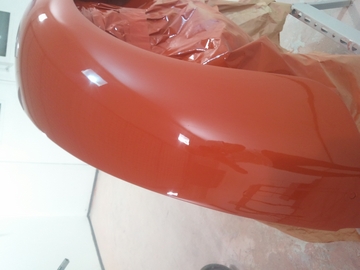 Insides painted too!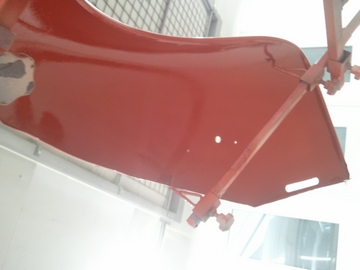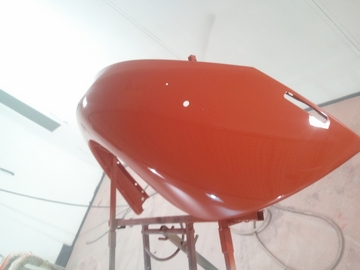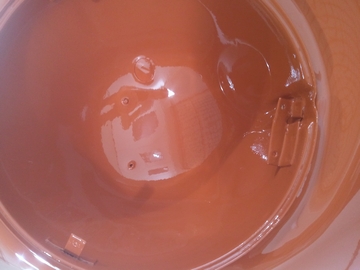 Nice, flat out of the gun finish after a 40 min bake at 65 degrees.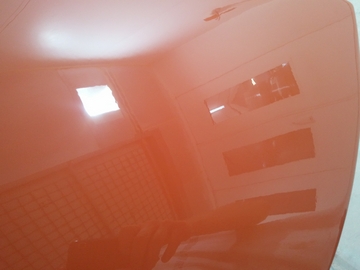 Beading painted too.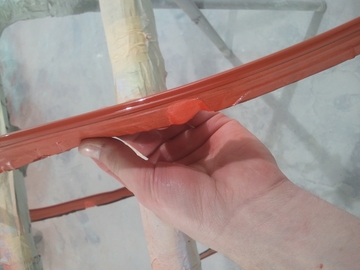 Now for futher protection so this stays better than new !
Waxoyl!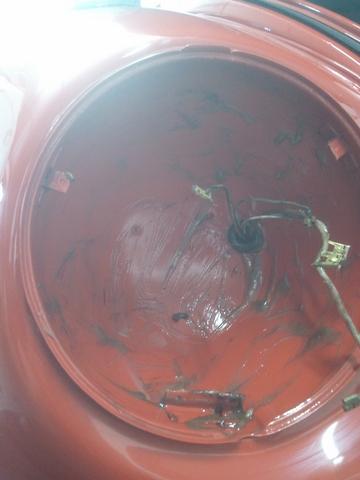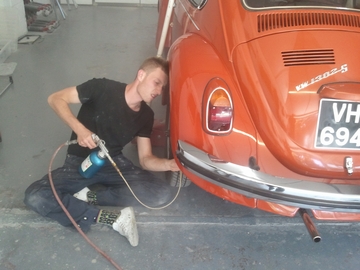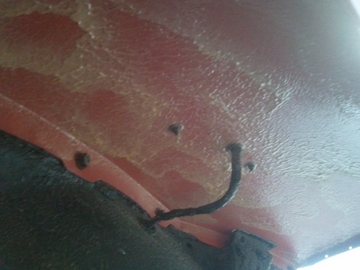 And to view the finished job with a perfect colour match, the perfectionists way!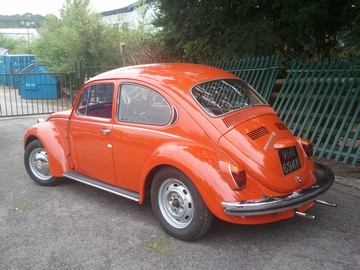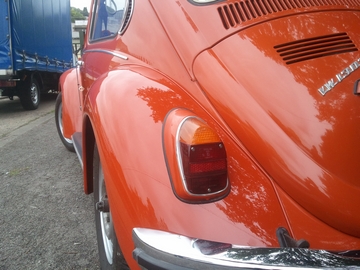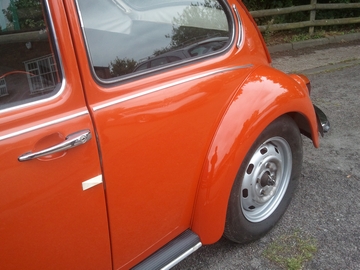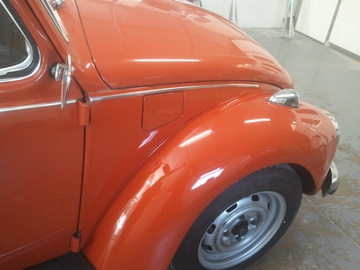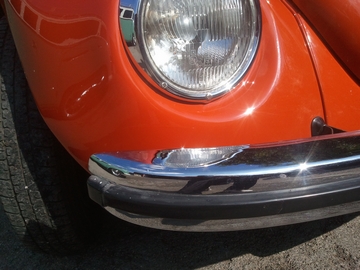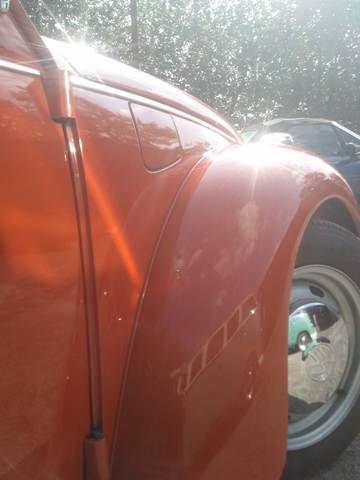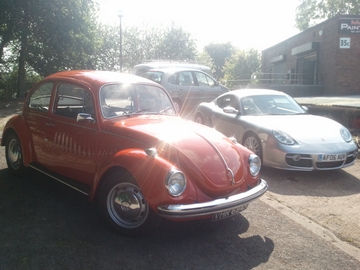 And finally a coat of strong carnuba blend wax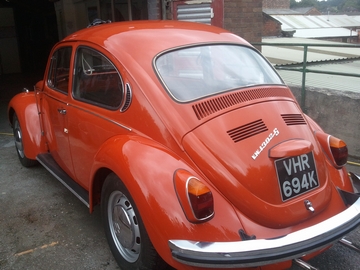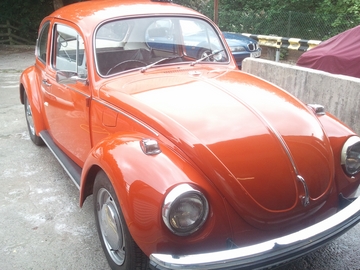 You can follow other blog entries via the RSS feed. You can also leave your own response. Site administrator reserves the right to reject any replies that are deemed inappropriate.

Comments ( 1 ) - Add Your Comment
---
Although these photos say it all, I can assure everyone looking at this that their work is absolutely superb. The time, patience, and quality they put into their repairs is beyond expectations. They seem to get a real buzz out of producing outstanding results.

A big thank you again to Stuart and Drew.


by David Clements on 11 August 2011 21:30
---